This week we have been thinking about thinking critically. We know that critical thinking requires you to use your ability to reason (one of our learning powers!). Critical thinking is about being an active learner rather than a passive recipient of information. We at Cypress as critical thinkers, are learning to rigorously question ideas and assumptions rather than accepting them at face value – which can be hard as we are offered 'facts' to accept and accommodate every day! This week, we have been seeking to determine whether the ideas, arguments and findings presented to us represent the entire picture and are open to finding that they do not. We looked at the Greek philosopher Socrates on Monday and the ideas behind socratic dialogue – focusing on the exploration of ideas rather than rushing to accept an 'easy' conclusion. We were grappling with the question: if I borrow a million pounds, does that make me a millionaire? What do you think?
Staffing changes at the Upper School
As you will all be aware, I will be heading off on maternity leave in the next few weeks. Miss Binks will be stepping into an Acting Head of School role, supported by Miss Stewart as Acting Deputy Head at Cypress Upper. Whilst I am away, it brings me great comfort to know that the Upper School will be left in their capable hands. My temporary departure will bring about some staffing changes; classes affected should have received a letter detailing any change, today.
Cypress Superstars
Willow class wowed us with a fantastic assembly, sharing their learning journey last term. It was very informative! They shared their knowledge of squared and cubed numbers, gave us a concise, yet descriptive recount of visual story 'Alma', took us on a whistle stop tour on materials and properties and some even offered some Viking facts! It was jam-packed! Well done to Willow Class for such a confident performance. Thank you also to Ms Yeboah, Ms Simadree and Ms O'Gorman for their supporting the children to deliver such a great assembly.
Khloe, Ethan, Emily and Alana came to see me on Monday with a selection of emotive letters based on their literacy text, 'Race to the Frozen North'. Their work showed great use of fronted adverbials, description and awareness of audience and purpose. Well done! Jacob came to see me today, with an emotive letter written in the role of Matthew Henson, an inspirational arctic explorer. He used carefully chosen vocabulary to convey the gratitude Matthew felt toward his friend, Janey. Well done, Jacob!
Word of the Week was won by Malcolm in Oak class, who used the word 'scrawny' correctly in an ambitious sentence! If children would like to enter the Word of the Week competition this week, they will need to write an ambitious sentence using the word 'contented' and post it in the competition box outside of my room by 9:00am on Monday. Good luck!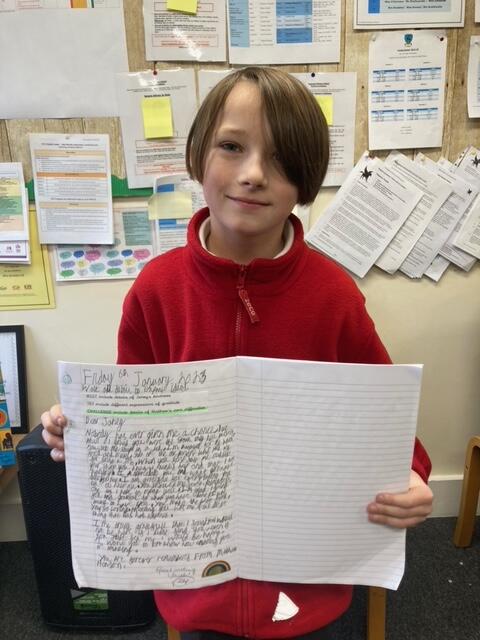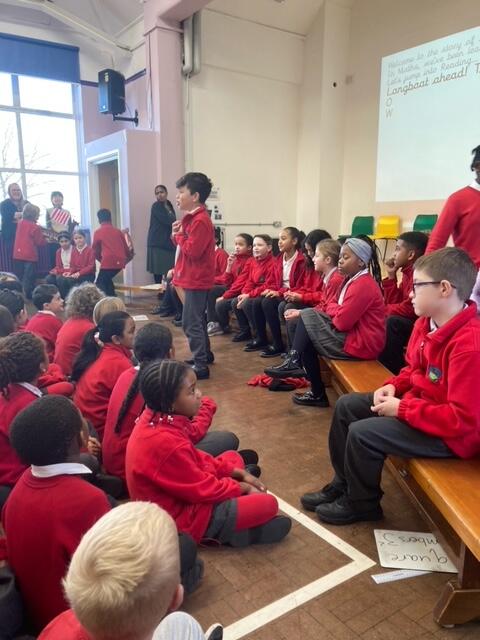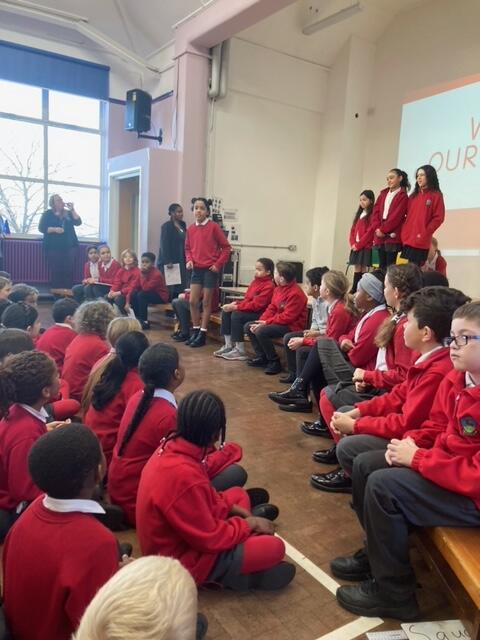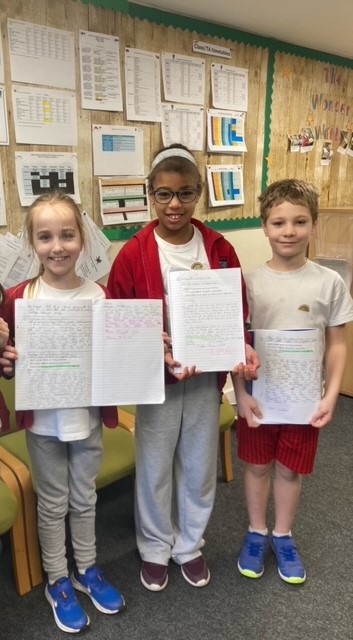 Have a great weekend. See you on Monday!
Mrs Carpenter and the Cypress Upper team