Mr Veale's welcome
It is nearly time for the early May bank holiday and this means the celebration of spring and the fertility of the land.  For some, this season is referred as Beltane and the children (and adults) may see some unusual sights around and about, for example Morris dancing and maybe a Jack in the Green.  There may even be some maypole dancing.  But what is this all about and why are Year 1 learning to dance around Atwood's maypole?
Many of us wonder what the origins of the maypole are.  The spring weather and maypole celebrations are associated with fertility. The pole is a masculine symbol and the flowers and ribbons used for decorating the maypole during the maypole dance are feminine symbols.
Maypole dancing is thought to be over 2000 years old, and so it is right and proper to keep this British tradition alive.  Some children asked me why we have a Bank Holiday for the 1st May.  I explained to them that 1st May was traditionally seen as the start of summer, especially for our pagan ancestors.  This festival was known as Beltane, and celebrates the fertility of the new season.  So 'the fire of Bel', had particular significance to the Celts as it represented the first day of summer and was celebrated with bonfires to welcome in the new season. Still celebrated today, we perhaps know Beltane better as May 1st, or May Day.
Interestingly, as the influence of the Church became more established in Britain, May day celebrations were frowned upon with Henry VIII banning any celebrations which led to rioting.  Later, Oliver Cromwell and the Puritans, when taking over the country in 1645 saw any celebrations, including those for May day as 'wicked' and passed laws to ban the use of village maypoles.
It was only after the Restoration of the 'Merry Monarch', Charles II, that the country was allowed to relax and have fun again.  He ensured that a huge 40 metre maypole was erected in the Strand which stood for nearly 50 years.
So you can see why children at Atwood engage in this ancient tradition- they are learning about their culture and past; they are also learning to work as team, perform sequences, listen to instructions and much more!
So what about the month of May?
The month May gets its name from the Latin Maius, probably referring to the goddess Maia. She embodied the concept of growth, both in nature and in business.
In May, the ancient Romans celebrated Floralia, a festival for fertility. Floralia lasted from April 27 to May 3 and included theatre plays, dancing, and banquets.
For these reasons, the tradition of celebrating May Day has persisted within the culture of Britain.  You may well see Morris Dancing, Jacks in the Green and all sorts of merriment over the weekend!.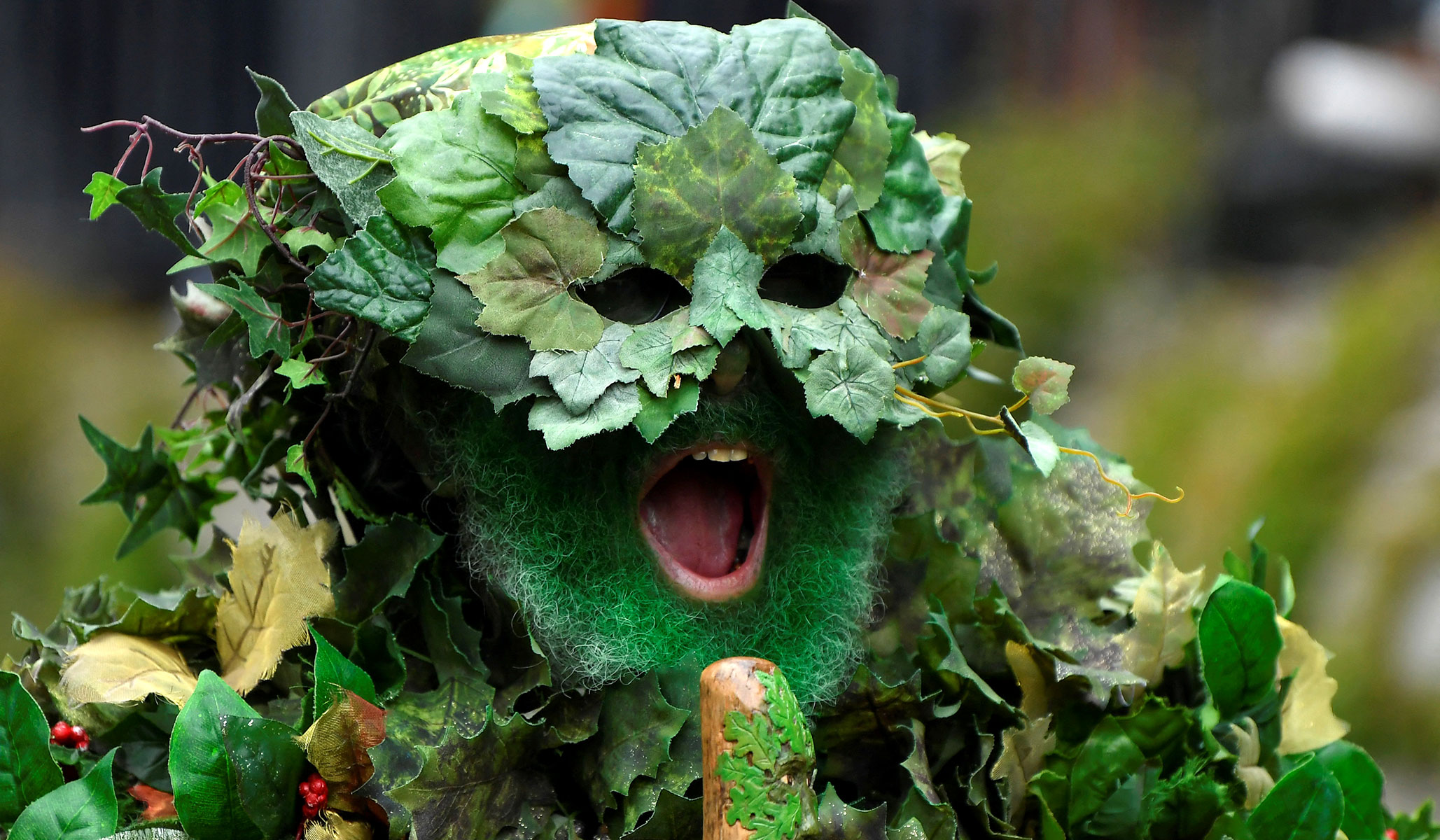 Year 3 Stone Age Workshop
Talking of things that happened in the past, Year 3 had an immersive 2 days this week.  Organised by Pegasus, a couple of time travellers arrived from the stone age.  They pitched their tent, lit a fire, placed down floor coverings to make their accommodation more comfortable – the rain didn't half bucket down for them overnight – and then opened their home to Year 3.  These fascinating time travellers taught Year 3 all about what it was like in the stone age, including how our ancestors made fire.
I took along Mr Roberts, Executive Principal, Mrs Alcaraz, Chair of the local academy council, and my camera to capture the workshop.  I have placed images below the gallery.
Parent Survey 2023
The Parent Survey has now closed.  We have looked carefully at the 134 responses (28% of the school parent body), and will will continue to work on aspects of school life that parents are positive about as well as working on the following 3 key themes:
Communication, including updates on academic progress and how homework is communicated
Stretch and challenge for the higher attaining pupils
Inclusion and diversity
Please click on the PDF below to see the finding in more detail.
Year 5 Kick off KS2's Assembly Season
Last Friday, Year 5 kicked us off with our first class assembly of this school year.  It was also our first class assembly post-covid and therefore this made it an extra special occasion.  Year 5 confidently presented some of the poems they had written about their experiences at Carroty Wood.  The poems were beautifully written and really captured the positive experiences they had enjoyed and challenges they had overcome.  A real highlight of the assembly was the whole year group singing, 'The Climb' by Mylie Cyrus, accompanied by photos of the children facing challenges on the high ropes and rock climbing.  Over 60 family members enjoyed the assembly and there were more than a few tears shed during the moving moments.  A huge thank you and well done to the Year 5 team (children and adults) for all their efforts in making this assembly such a success.
Coronation news
On Friday 5th, Atwood will be celebrating the forthcoming coronation.  The children have been invited to design a stamp today and have some time to do this at home and send in entries for the FOAP to judge.  We are all encouraged to wear red, white and blue on Friday; the children will be participating in a range of coronation themed activities in the morning.  Harrison's are offering a special lunch menu and so please take a look at the flyer.  In the afternoon, we are inviting parents and carers to come to Atwood from 1.45pm so that they can join in with the street party, which will be held on the junior playground from 2.00pm until 3.00pm.  The children will then return to their classroom and be dismissed as usual at the end of the day.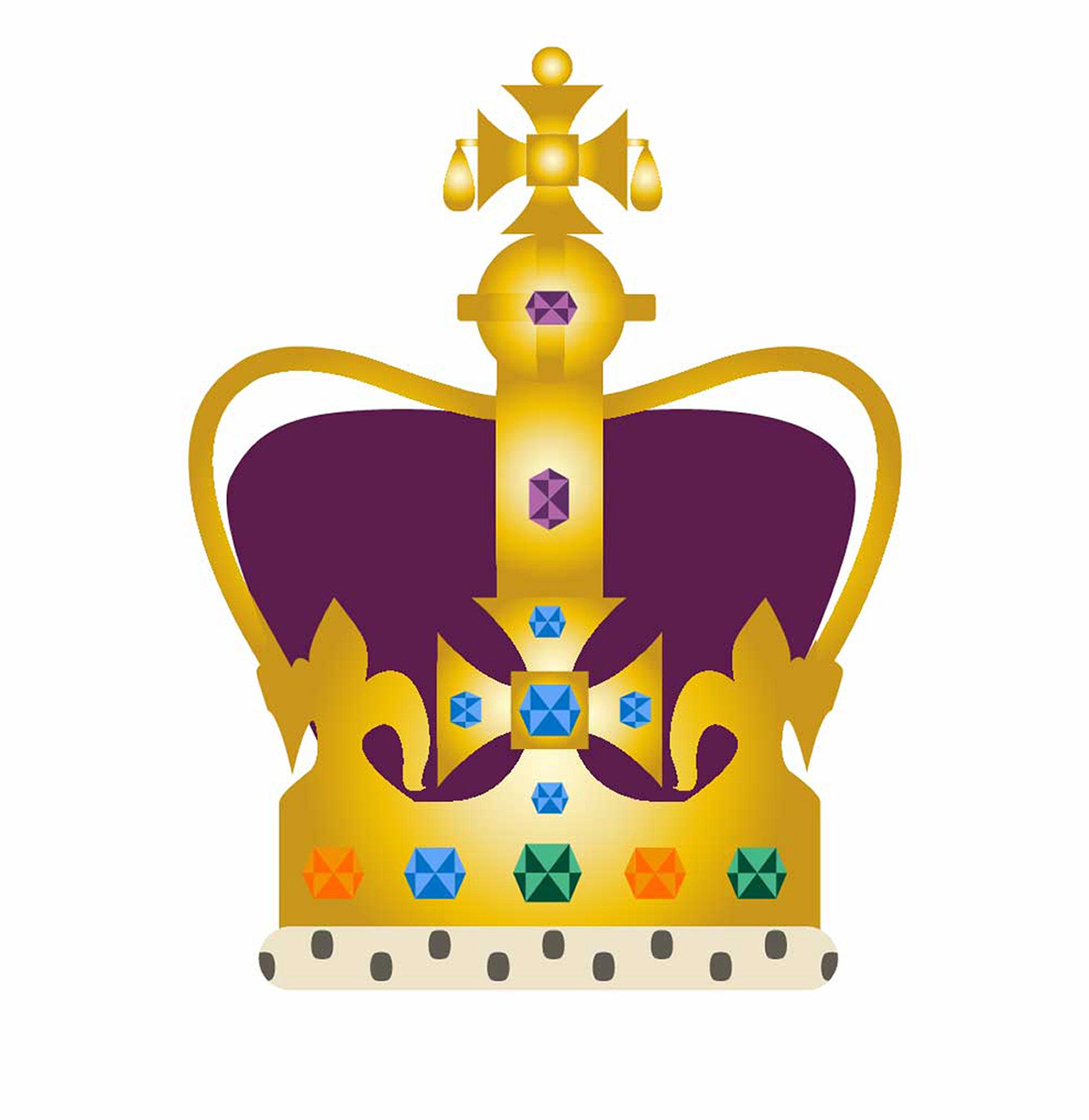 Please could you provide a small paper plate with suitable party food, covered in clingfilm or foil, that has no foodstuffs that contain nuts?  The children will bring these in with them in the morning and they will be kept in the classrooms until the afternoon.  You may wish to consider this in terms of refrigeration.  Just a polite reminder that the Office Staff will NOT be able to deliver forgotten plates of food as I know that they will be rushed off their feet dealing with everything else.
Pegasus Encourages Walking to School Week Monday 22nd May to Friday 26th May
Mrs Mitchell is leading on encouraging as many children (and staff) to travel to Atwood sustainably, either by walking, scooter or bicycle.  I have dusted off my bike once more as I felt that my fitness was fading away, and I am really enjoying my bike ride there and back to Atwood from Bromley South station.  The hill up from Forestdale and into Selsdon to Sanderstead never gets any easier though.  In terms of fitness, walking is amazing for us all.  I did some research on the NHS website and found out all about the benefits of regular walking.
Taking at look at the opening paragraph, it states:
'Walking is simple, free and one of the easiest ways to get more active, lose weight and become healthier.
Sometimes overlooked as a form of exercise, walking briskly can help you build stamina, burn excess calories and make your heart healthier.
You do not have to walk for hours. A brisk 10-minute daily walk has lots of health benefits and counts towards your 150 minutes of weekly exercise, as recommended in the physical activity guidelines for adults aged 19 to 64.'  Why not take a look at the Atwood news stories from this week?
Atwood Maypole is dusted off for action:  https://www.pegasusacademytrust.org/news/year-1/year-1s-maypole-preparations-for-the-coronation 
Reception immersed in nature:  https://www.pegasusacademytrust.org/news/eyfs/atwood-nursery-immersed-in-nature
Thought of the Week 
In order to keep things fresh, the Word of the Week has been replaced by thought of the week and here it is:
'A diamond is a lump of coal that did well under pressure.'  What a wonderful yet simply though that reminds us of our inner strength and beauty- nothing is polished without a little friction.
Team Points (Pupil Reward Points)
Remember that everyone at Atwood believe in the Terrific Trio:  Kind Words, Kind Thoughts, Kind Actions and for that, the children are rewarded.  The first key milestone for a pupil is to reach 50 Pupil Reward Points because they will be awarded a £5 Book Token in Celebration Assembly, as we also wish to promote the love of reading at Atwood.  I will be taking a look at the leaderboard after half term.
Each pupil has been assigned to a Team or House.  These are Air, Earth, Fire and Water.  All Pupil Reward Points also contribute to the Team Points each week.
Here are the all important totals for the term so far:
| | | | |
| --- | --- | --- | --- |
| AIR | WATER | EARTH | FIRE |
| 615 | 547 | 554 | 518 |
Congratulations to AIR who have won the Team Points Competition for this week.  
Why not head over to the Pupil Reward Points website?  https://www.pupilrewardpoints.co.uk
Attendance
The DfE continue to be concerned about attendance in the post covid world.  Indeed, governments across the world have noticed a worrying trend of children attending school less than before covid.  Atwood works on the 95% expectation and each year, we endeavour to hit our whole school community target of attending at least 95% of the time.  Most years, Atwood nearly reaches 97% which is higher than the national average.  Looking at the Year to Date percentage of 94.8% so far, we are doing better than many other schools, but we just need a concerted effort in the remaining part of this year to rise above 95%.  I know we can do it.
Attendance is important.  After all, children only have one opportunity to go to school, don't they?  As a rule of thumb, we expect children to attend school at least 95% of the time.  This allows for a child to be absent for a couple of days per year due to coughs, colds and medical appointments that cannot be made in holiday times.  Remember that we never authorise holidays in term time.  Often I am asked to authorise a family wedding abroad, or to visit a poorly relative abroad.  None of these are valid reasons for absence in term time.  Please bear this in mind.
Here are the attendance figures for this week:
| | | |
| --- | --- | --- |
| | Week Ending 21st April  | Week Ending 28th April  |
| Infants (highest) | Yellow 98.7% | Orange 98.3% |
| Juniors (highest) | 3M 99.7% | 5G 97.9% |
| Whole School (weekly) | 94.6% | 94.7% |
| Whole School (year to date) | 94.8% | 94.8% |
From us all at Team Atwood, enjoy a warmer extended May Day weekend.  Stay safe and see you next week!
Mr Veale