Mr Veale's welcome
Welcome to this week's edition of the Atwood News.
News Round-up
Mufti Day for Diabetes
Today, the children came in mufti to raise money for Diabetes UK . Diabetes is a very serious illness. If not detected or not treated correctly, it can have life limiting consequences.  With our changes in lifestyle and diet, Type 2 diabetes in on the rise.  Diabetes UK spearhead research and advocacy and support for anyone affected by this disease.  As such, the children have chosen Diabetes UK to be one of our national charities that we are supporting this year.  Well done to the children who have raised £390 for this worthwhile cause.
This Week's Big Debate
The Big Debate is a hit with children having their say on some of the issues of the day.  Last week, we debated 'Are Climate Protests Going Too Far?'  At the time of writing, 72.7% agreed that protests about climate change are going too far.  27.3% disagreed.  Perhaps this shows that despite the urgency to get climate change under control, protests that involve disrupting everyday life are not the way to effect changes in policy, or at least that is what the Atwood children think.
This is a Poll held on Google Classroom for KS2 and focuses on this week's question:  Should young athletes put sport first?
To find out more, you can head over to this page on the Pegasus website: Should young athletes put sport first?
Dads and Male Carers' Breakfast. 
What an amazing event!  My thanks go to Mrs Townsend and Mrs Standing for organising the breakfast.  My thanks to Mr. Roberts for being our guest speaker at this edition of the Dads' Breakfast.  The children certainly enjoyed spending some time welcoming their dads, uncles and grandparents into their school and playing games and enjoying just being part of a larger family.
What struck me this time round was that we welcomed a number of fathers and their fathers.  Most likely, the grandparents in question still think in the back of their mind that it wasn't actually that long ago since their now 'grown up' child was at school!  It reminds us how quickly the passage of time passes and that childhood must be nurtured and celebrated as it passes all too quickly.
We are all looking forward to our next Breakfast in March.  Please do take a look at the photos in the gallery.
Tuesday 3rd January- INSET Day
Just a reminder that Atwood is closed to pupils on Tuesday 3rd January as the Atwood Team will be receiving training all day.  We always seem to have a couple of children who still turn up on INSET days and we wanted to take this opportunity to remind you.
Scholastic Book Fair
Mrs Hutchinson and her band of helpers ran the popular Scholastic Book Fair after school in the Library this week.  As ever, the Book Fair was very well attended by both pupils and parents.  I have included some photos of the Scholastic Book Fair in the gallery below.
To note, the Scholastic Book Fair raised around of £900 which will be spent updating our reading books to ensure that they are carefully matched to your child's reading ability, especially at KS2.
Word of the Week
This week's word is KNIT.
'Knit' has been used in English for more than 1000 years, and is a close relative to the word 'knot'.  It comes from the Old English word cnyttan, meaning to 'tie in a knot'.  To knit came to mean tying thread into a net, and eventually to today's weaving of thread together using two or more needles.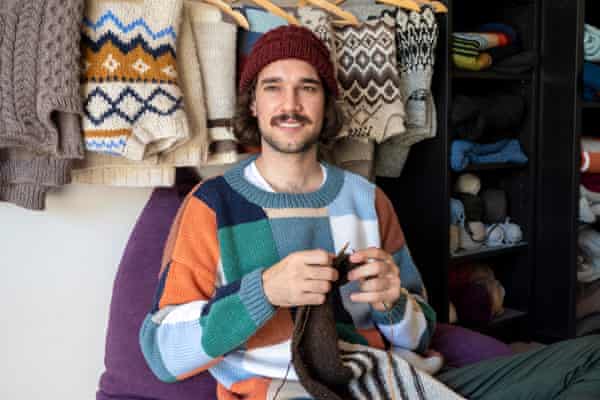 Team Points (Pupil Reward Points)
Remember that everyone at Atwood beleive in the Terrific Trio- Kind Words, Kind Thoughts, Kind Actions and for that, the children are rewarded.
The first key milestone for a pupil is to reach 50 Pupil Reward Points because they will be awarded a £5 Book Token in Celebration Assembly, as we also wish to promote the love of reading at Atwood.  Each pupil has been assigned to a Team or House.  These are Air, Earth, Fire and Water.  All Pupil Reward Points also contribute to the Team Points each week.
Here are the all important totals for the term so far:
| | | | |
| --- | --- | --- | --- |
| AIR | EARTH | FIRE | WATER |
| 132 | 112 | 113 | 119 |
Congratulations to AIR who have won the second week of this half term.
Why not head over to the Pupil Reward Points website?  https://www.pupilrewardpoints.co.uk
Attendance
Attendance is important.  After all, children only have one opportunity to go to school, don't they?  As a rule of thumb, we expect children to attend school at least 95% of the time.  Here are the Attendance figures for week ending Friday 11th November:
| | | |
| --- | --- | --- |
| | Week Ending 11th November | Week Ending 18th November  |
| Infants (highest) | Blue 98% | Blue 99% |
| Juniors (highest) | 6S and 6SB 98% | 3S 97% |
| Whole School (weekly) | 96% | 94.1% |
| Whole School (year to date) | 95.2% | 95.1% |
Forthcoming dates

Monday 21st to Friday 25th November – Year 6 Bikeability
Tuesday 22nd November – Netball Match- Atwood vs Forestdale AWAY
Monday 28th November – Year 3 Egyptian Workshop
Monday 28th November – Year 2 Methodist Church Visit
Wednesday 30th November- Atwood Christmas Market- FOAP Christmas Market
Wednesday 30th November- Netball Match- Atwood vs Ridgeway HOME
Friday 2nd December- EYFS Making Day
Tuesday 6th December- Netball Match- Atwood vs Greenvale AWAY
Thursday 8th December – 9.30am and 2.30pm- Reception Christmas Concerts
Thursday 8th December – 9.30am and 2.15pm- Nursery Christmas Concerts
Tuesday 13th December – 9.30am and 2.15pm- KS1 Christmas Play
Thursday 15th December – 9.30am and 1.30pm- Chaplins Pantomine
Thursday 15th December – 4.30 to 6.00pm- School Disco- Years 1, 2 and 3
Thursday 15th December – 6.00pm to 8.00pm- School Disco- Years 4, 5 and 6
Friday 16th December – 1.30pm- Last Day of Term!
I have received some feedback from parents saying that they would like to have the forthcoming dates within this news format and so above are these key dates. I will continue to do this for the remaining weeks of this term until parents are secure in finding the dates in the calendar.
To note, all of the ATW dates are on the calendar and so please click on this link to find them: https://www.pegasusacademytrust.org/events-calendar?school=ATW  
Have a wonderful weekend from the Atwood Team.