Mr Veale's welcome
Spring is here, but someone has not told the weather.  This week's weather puts me in mind to this time 3 years ago, when we heard that schools were to be only allowed to be partially open for some pupils.  I think that you will agree with me that we are all still feeling the effects of the pandemic and that the world seems to be such a different place 3 years on, with so much uncertainty, apparent dissatisfaction with living standards, political instability and of course the war in Ukraine.
In such times, it is easy to have a bleak outlook on life, especially after what has been a long and fairly cold winter.  What we are needing now is those lighter evening (don't forget to put your clocks forward one hour for BST on Saturday night) and some warmth to bask in.  Let's hope that it is just around the corner!  This feeling prompted me to consider that no matter how hard one finds life, there are always people worse of than oneself.  My mind drifted back to when I was 'young Master Veale' in primary school and we learned a particular song…
Streets of London
When I was at primary school in the 1980s, our music teacher taught our class 'The Streets of London' by Ralph McTell.  Many of you will be familiar with this excellent ballad which comments on the plight of the lonely in London.  The song is deemed to be a classic of the folk genre and it won an Ivor Novello award.  If you are not familiar with the song, why not take a listen here:  https://www.youtube.com/watch?v=QHAAQoZkipw
I thought that it would be a good song to teach Key Stage 2 in our assemblies as the children can learn so much about loneliness and those that are less fortunate than ourselves.  What I did not know, was that Ralph grew up in Croydon and so there is a school of thought that his characters, such as the old seaman, or the little old lady carrying her life in two carrier bags or the old man in the all night cafe, could have been Croydon folk.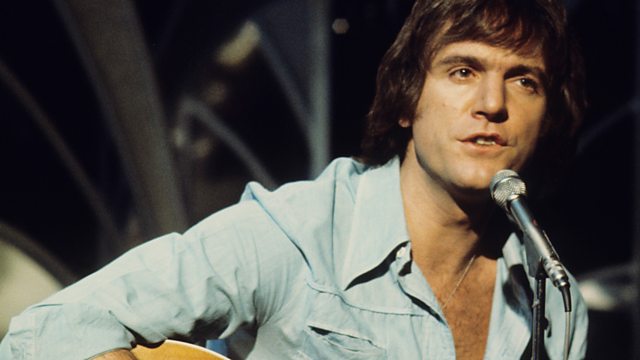 Ralph McTell, 1974 
Why not take a look at my recent news stories from this week?
Atwood Music: https://www.pegasusacademytrust.org/news/pupils/atwood-musicians
Cross Country:  https://www.pegasusacademytrust.org/news/atwood-performs-strongly-at-cross-country
Carroty Wood:  https://www.pegasusacademytrust.org/news/year-5/atwoods-year-5-adventurers-return-from-carroty-wood
Word of the Week 
Telephone.  The 'dog and bone'.  The word telephone was first used in the 19th century for a device that could send sound across a long distance.  It is based on the Greek tele meaning 'far away' and phone meaning 'sound' .  Let's give Latin a rest for this week and look at this simple but effective Greek word.
Team Points (Pupil Reward Points)
Remember that everyone at Atwood believe in the Terrific Trio:  Kind Words, Kind Thoughts, Kind Actions and for that, the children are rewarded.  The first key milestone for a pupil is to reach 50 Pupil Reward Points because they will be awarded a £5 Book Token in Celebration Assembly, as we also wish to promote the love of reading at Atwood.  I will be taking a look at the leaderboard after half term.
Each pupil has been assigned to a Team or House.  These are Air, Earth, Fire and Water.  All Pupil Reward Points also contribute to the Team Points each week.
Here are the all important totals for the term so far:
| | | | |
| --- | --- | --- | --- |
| AIR | WATER | EARTH | FIRE |
| 481 | 434 | 432 | 398 |
Congratulations to AIR who have won the Team Points Competition for this week.  Indeed, the competition is hotting up as the gap is not that great anymore:  who will prevail at the end of the Spring Term on Friday 31st March?
Why not head over to the Pupil Reward Points website?  https://www.pupilrewardpoints.co.uk
Attendance
The DfE continue to be concerned about attendance in the post covid world.  Indeed, governments across the world have noticed a worrying trend of children attending school less than before covid.  Atwood works on the 95% expectation and each year, we endeavour to hit our whole school community target of attending at least 95% of the time.  Most years, Atwood nearly reaches 97% which is higher than the national average.  Looking at the Year to Date percentage of 94.8% so far, we are doing better than many other schools, but we just need a concerted effort in the remaining part of this year to rise above 95%.  I know we can do it.
Attendance is important.  After all, children only have one opportunity to go to school, don't they?  As a rule of thumb, we expect children to attend school at least 95% of the time.  This allows for a child to be absent for a couple of days per year due to coughs, colds and medical appointments that cannot be made in holiday times.  Remember that we never authorise holidays in term time.  Often I am asked to authorise a family wedding abroad, or to visit a poorly relative abroad.  None of these are valid reasons for absence in term time.  Please bear this in mind.
Here are the attendance figures for this week:
| | | |
| --- | --- | --- |
| | Week Ending 17th March  | Week Ending 24th March |
| Infants (highest) | Orange 98.3% | Blue 97.3% |
| Juniors (highest) | 5G 100% | 5D 97.7% |
| Whole School (weekly) | 95.9% | 95.2% |
| Whole School (year to date) | 94.8% | 94.8% |
Forthcoming dates with newly added items in BOLD
Tuesday 28th March – Red Class to visit Sanderstead All Saints Church- 12.30-1.15pm
Thursday 30th March – Yellow Class to visit Sanderstead All Saints Church- 12.30-1.15pm
Thursday 30th March- Girls' Football Match vs St Peter's at home
Thursday 30th March- School Disco- details to follow
Friday 31st March- MUFTI Day in support of the FOAP
Friday 31st March – Last day of the Spring Term 2 closing at 1.30pm- No After School Care
Monday 3rd April to Thursday 6th April- Sports After School Easter Camp Week 1
Tuesday 11th April to Friday 14th April- Sports After School Easter Camp Week 2
Friday 14th April- PAT Parent and Carer Survey closes
Monday 17th April – Summer Term 1 Commences
Saturday 22nd April – Happy's Circus- Gates open at 12 noon.  FOAP Event- Please do support this Atwood community event
Friday 28th April- 3S (Ruby) Class Assembly- 10.00am to 10.30am 
Monday 1st May- Bank Holiday
Thursday 4th May- 3M (Jade) Class Assembly- 10.00am to 10.30am
Monday 8th May- Bank Holiday
Tuesday 9th May to Friday 12th May- Year 6 SATs Week
Friday 19th May- 4MT (Amber) Class Assembly- 10.00am to 10.30am 
Monday 22nd May to Friday 26th May- Pegasus Walk to School Week
Friday 26th May- End of Summer Term 1- normal closing time
Monday 5th June- Summer Term 2 Commences
Friday 16th June- 4T (Indigo) Class Assembly- 10.00am to 10.30am  
Monday 19th June- Year 1's Trip to the British Wildlife Centre
Wednesday 21st June- New to Nursery and Reception Parents' Evening- 6.00pm
Thursday 22nd June- Sports Day
Tuesday 4th July- Pegasus Directors' Day- Lunch at Atwood
Tuesday 4th July- Year 2 Trip to Eastbourne
Thursday 6th July- Camp Atwood for Year 4- please take note of change of day
Friday 7th July- Year 6 in to Year 7 Transition Day
Thursday 13th July – Museum Day for Year 2 and 3.  Details to be confirmed
Thursday 13th July- Year 6 Prom Event
Friday 14th July- Reports to Parents
Monday 17th July- Year 3 Trip to RHS Wisley
Monday 17th July- Disco for Year 1 to 5- details to follow
Thursday 20th July – 6.00pm to 8.30pm- Year 6 Leavers' Party
Friday 21st July – 9.30am- Year 6 Leavers' Service
Friday 21st July – Last day of Summer Term closing at 1.30pm
To note, all of the ATW dates are on the calendar and so please click on this link to find them: https://www.pegasusacademytrust.org/events-calendar?school=ATW  
And finally, just for the children…
This Week in History- Sydney Harbour Bridge Opens March 1932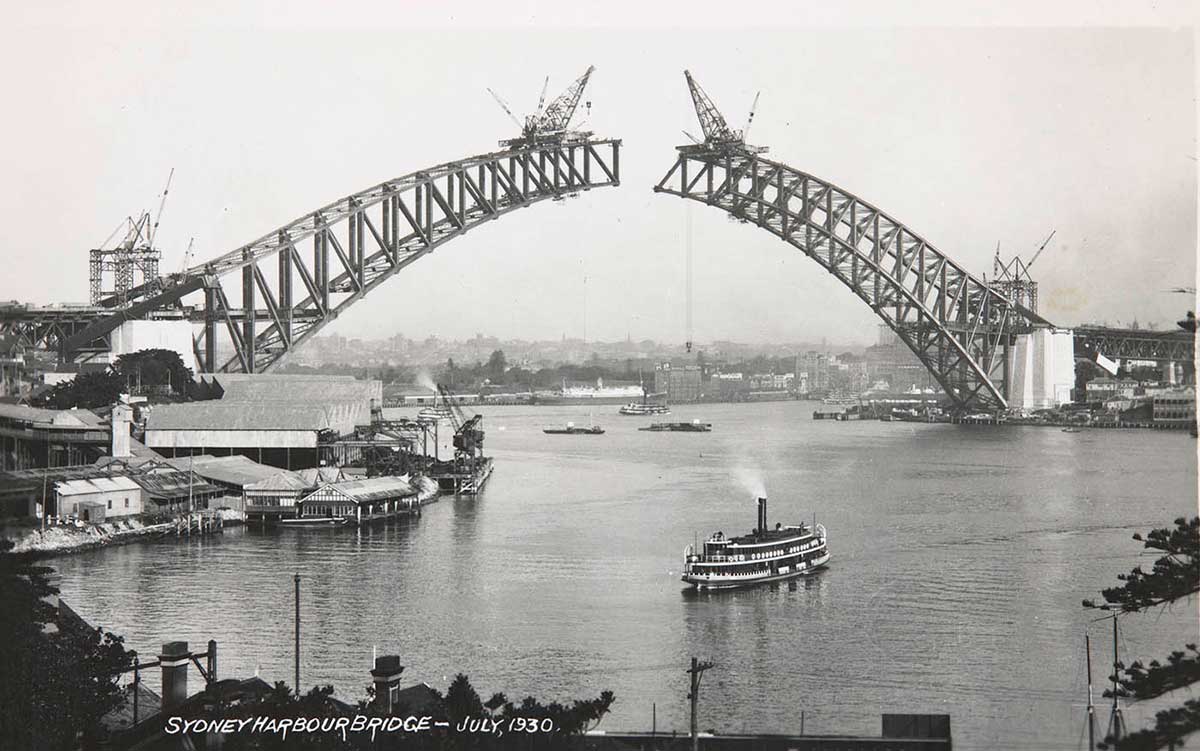 Sydney Harbour Bridge in 1930, during construction.                                                                                           
I was lucky enough to be able to visit Sydney in 2007 and I walked across the Harbour Bridge (or at least to the middle and then returned the other side).  I can tell you, it was high up and extremely windy up there despite it being very calm at ground level.
The idea for a harbour bridge in Sydney, Australia, was suggested in 1815.  It took more than a century to become reality because it was so expensive and the government had to destroy 802 buildings to make way for it.  Engineers started building in 1923.  It took 9 years to complete and it was one of the longest steel-arch bridges in the world.
In 2017, more than 200 trains, 160,000 vehicles and 1,900 bikes used it everyday.