Mr Veale's welcome
As we march towards the winter solstice on 21st December, it has become noticeably colder this week.  Thursday 8th was very cold.  My cycling computer registered a lowest temperature of -7.2 degrees and I can tell you, my hands and feet really felt it!  I can always look forward to a warm welcome when I arrive at Atwood.
My Week
I had to chuckle this week when one of my children asked me, 'What do you do all week?'  Good question!  Being a Headteacher, as I keep telling the children in my KS2 Assemblies, is the best job in the world.
No two days are the same: you never know what you are going to have land in your lap; you have to have a wide range of communication skills because you will be dealing with anything from helping a child tie their shoe laces to dealing with high level decisions, often which have far reaching implications.
A major part of the role of Headteacher is ensuring that the staff under your care are doing the best job that they can to ensure that the children are taught and cared for in the best way possible.  Sometimes this will be observing teaching and learning, this week I saw excellent lessons in Years 2 and 6, and it was a pleasure to give feedback to both teachers.  It was evident that the training we have all received from Pegasus around maths mastery and the pedagogy (how something is taught) for reading is having a real impact, especially for those children who may be finding these aspects challenging.
This week my week has also been whirlwind of meetings, Christmas concerts, visiting classes, working hard to tie up loose ends and the like.  This time of year is very special for the children as they get nearer to the Christmas holidays.  The Christmas jumpers were donned on Wednesday for the Christmas Dinner, and there has been a flurry of deliveries to the Christmas post boxes.  As usual, there have been too many events to mention this week and I will return to some of these stories in more depth next week.
I have taken time to work alongside our new caterers Harrison, to devise the new menu for Spring Term and to ensure that you as parents get the relevant allergy form and menu information.  Mrs Standing and I took on board feedback from the Class Reps about running out of food, baguettes and jacket potatoes!
On Tuesday, myself and Mr Roberts attended the Audit Feedback from our Auditors, Landau Baker.  This was a very important meeting because it dealt with the final set of accounts for Atwood Primary Academy.  The 'old' Trustees of Atwood Primary Academy have to file these accounts onto Companies House, and ensure that Atwood Primary Academy is 'wound-up'.  As part of this, I contributed to the Trustees Report.
Part of my role as Headteacher is supporting other senior leaders in other schools- this work gives me great pleasure and is a privilege.  Looking at how other schools are managed and led, what the children learn, the learning environment and meeting staff always broadens my own perspectives and allows me to reflect on how we do things at Atwood.
In terms of my work with the children, I saw the rockers in assembly on Tuesday, I encouraged the footballers, I was informed how to mummify a dead pharaoh in case I found one rotting in the heat of the dessert (the irony of -7.2c was not lost on me), I supported a child embed her learning of making equal groups in maths, using multi-link and I spent time making sure that the resources the teachers required were ordered in good time.
So, 'what have I done all week?' is a great question.  The above is probably only some of the highlights but it does give you a flavour of my week.
News Round-up
Here is just a small flavour of what is happening in the wonderful world of Atwood.
School Council visits the Houses of Parliament
Mr Simons and Mrs Adams took the School Council to the Houses of Parliament so that they could see for themselves the Palace of Westminster and learn about what happens in this important building.  Mr Chris Philp MP, Croydon South's Member of Parliament, took time out of his busy day to meet the Atwood children.
Year 2 visits the Methodist Church
The children of Year 2 have written a recount of their recent visit to the Methodist Church:
'On Tuesday afternoon, Year 2 visited Sanderstead Methodist Church to find out about Jesus as the light at the centre of Christmas.
​When we arrived, we were put into our groups and moved around to different activities. Here are some of the activities we completed:
Creating a Christmas tree decoration with baby Jesus on the front.
Learning about the Nativity story 
Discussing stories from the Bible 
Learning about the Advent wreath 
After we had completed our activities, the Reverend of the church introduced himself and then we all sang 'Away in a Manager'. 
​

We had lots of fun at the church and enjoyed learning about the meaning of Christmas.'
Please see the photos in the gallery below.
Sports News
Under 9s Football Tournament
Well done to the Under 9s Atwood boys who participated in the 10th annual Oakwood Primary schools tournament on Monday. The group came away with two very convincing 4-0 wins in their group and finished up fourth in the tournament overall. A brilliant opportunity and learning curve for the boys and we look forward to seeing the them continue to develop along with other budding footballers in the year group.
Under 11's Football Tournament
On Wednesday, it was over to the Under 11s Atwood boys group to take part in the tournament. The boys were caught a bit cold in their first group game losing 2-0 but responded brilliantly not conceding a goal and scoring 7 in their remaining group games, which resulted them reaching the Semi-Final but unfortunately there was heartbreak losing in a penalty shoot-out. The boys showed resilience and dusted themselves off to play a 3/4 playoff and probably played their best performance winning 2-0 to finish third.
I would like to pass on my thanks to Coach Dave and his fellow coaches for all of their support in ensuring the children at Atwood have been able to take part in a wide range of competitions this term.
This Week's Big Debate
The children have enjoyed taking part in the Big Debate this half term.  You will remember that we focused this half term on the Fundamental British Value of Democracy, hence me wishing to give KS2 a voice on some interesting topics.  The School Council visit to Parliament was also planned this half term to not only coincide with Parliament Week in November, but as part of the same Democracy topic.
I will be resting the Big Debate for next half term.  I am already thinking on another feature for the children so watch this space.
Last week's poll held on Google Classroom for KS2 focused on this week's question:  Is searching for aliens a waste of time?

I am pleased to reveal the results of the poll.  60% of children thought that it is a waste of time!  Below are some of the reasons:
Because it is just a waste of time.
I think yes it is worth it because there probably more life in space.
It wouldn't be worth it because aliens are mythological.
I believe that we are not in this universe alone
No because they aren't real
Thanks children, for making this new feature such a success.
Word of the Week
This week's word is ART .
The first meaning of ART meant 'craft' or 'making something'.  The word described practical as well as creative things. It comes from the Latin word ars, meaning 'craftsmanship' as well as 'fitted together'.
I know that Mrs McWhinnie's Art Club has been busy creating some excellent works of art this term, and I am going to 'create' a more in-depth news article showcasing their work very soon!  I know that one artist that they have been taking inspiration from has been Pablo Picasso.  I'm looking forward to seeing what they have created.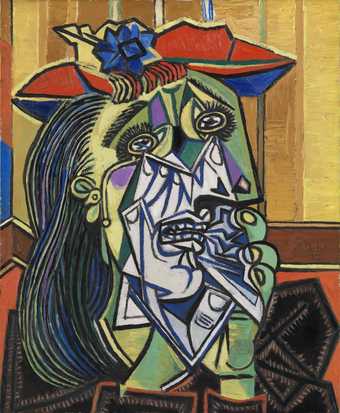 Team Points (Pupil Reward Points)
Remember that everyone at Atwood believe in the Terrific Trio- Kind Words, Kind Thoughts, Kind Actions and for that, the children are rewarded.  The first key milestone for a pupil is to reach 50 Pupil Reward Points because they will be awarded a £5 Book Token in Celebration Assembly, as we also wish to promote the love of reading at Atwood.  Each pupil has been assigned to a Team or House.  These are Air, Earth, Fire and Water.  All Pupil Reward Points also contribute to the Team Points each week.
Here are the all important totals for the term so far:
| | | | |
| --- | --- | --- | --- |
| AIR | EARTH | FIRE | WATER |
| 180 | 158 | 149 | 157 |
Congratulations to AIR who have won the sixth week of this half term.
Why not head over to the Pupil Reward Points website?  https://www.pupilrewardpoints.co.uk
Attendance
To note, Atwood, like a lot of other schools, have been hit by quite high levels of illness over the last 3 weeks, hence our attendance figures have dropped.  However, a polite notice to families- we do not authorise holidays in term time, including trips to Lapland.
Attendance is important.  After all, children only have one opportunity to go to school, don't they?  As a rule of thumb, we expect children to attend school at least 95% of the time.  Here are the Attendance figures for this week:
| | | |
| --- | --- | --- |
| | Week Ending 2nd December | Week Ending 9th December  |
| Infants (highest) | Red 96.5% | Violet 93% |
| Juniors (highest) | 4MT 97.2% | 4MT 97% |
| Whole School (weekly) | 64% | 90.7% |
| Whole School (year to date) | 95% | 94.6% |
Forthcoming dates with newly added items in BOLD

Tuesday 13th December – 9.30am and 2.15pm- KS1 Christmas Play
Thursday 15th December – 9.30am and 1.30pm- Chaplins Pantomine
Thursday 15th December – 4.30 to 6.00pm- School Disco- Years 1, 2 and 3
Thursday 15th December – 6.00pm to 8.00pm- School Disco- Years 4, 5 and 6
Friday 16th December – Christmas Jumper Day
Friday 16th December – 1.30pm- Last Day of Term!
Tuesday 3rd January – INSET day for staff- school closed for the children
Wednesday 4th January – First day back for children
Friday 20th January- PAT poetry competition @ WHJUN
Saturday 21st January- SLH Cross Country Races
Tuesday 7th February- Safer Internet Day
Friday 10th February- Last day before the half term holiday
Monday 20th February- Pupil and staff return after the half term holiday
Wednesday 22nd February- Year 6 Dental Screening
Week commencing 6th March- Whitgift Primary Project for Year 5
Saturday 11th March- Farthing Downs Cross Country Race
Week commencing 13th March- Science Week- Our Theme is CONNECTIONS
Saturday 18th March- SLH Cross Country Races
Monday 20th to Wednesday 22nd March- Year 5 Residential to Carroty Wood
Friday 31st March- Last day of the Spring Term- School finishes and 1.30pm
To note, all of the ATW dates are on the calendar and so please click on this link to find them: https://www.pegasusacademytrust.org/events-calendar?school=ATW