Mr Veale's welcome
I am really enjoying how the new version of the newsletter is prompting Atwood families to write to me about their child's achievements.  I am hoping to pop these into each newsletter as they come and try my hardest to include a photograph.  On Tuesday, Mrs Standing and I led the Autumn Term Class Reps meeting.  One of the key points that came up was whether I could let parents know when the lastest edition of the this e-newsletter goes live with the link.  I am going to give this a try so that you are all supported in finding our what's happening at Atwood.
Perennial Parking Problems!
Our lead class rep, Simon, sent me an email this morning, urging parents (you will know who you are) to show more consideration when parking.  This time, the moan and groan relates to the Tandridge Road entrance.  Simon says that Janet, who is 84, politely asked an Atwood parent to move the car that was blocking her drive and was simply 'blanked'.  Reflecting on this, we would expect better of our children's manners, wouldn't we?
If this is your motor vehicle in the gallery, please can we all ask you to 'do the right thing'?
News Round-up
Here is just a small flavour of what is happening in the wonderful world of Atwood.
Owain's Chess News
Well done to Owain Simpkins from 6S who, following a tournament at Coulsdon Chess Club (Junior Grand Prix), became internationally ranked in chess, resulting in an International Chess Federation (FIDE) rating of around 1100. His chess teacher told me that equates to an emerging adult club player. His father said, 'I haven't been able to beat him for more than a year, though I did introduce him to he game. He played three of his chess club friends at the same time on Wednesday – he beat two and drew with the other one.'
I'm really impressed with this, Owain:  that FIDE ranking is reckoned to be a about average for an adult player.  Don't forget that Atwood hosts Chess Club each Wednesday after school if you are interested in taking up this amazing (and frustrating game).  I popped in on Wednesday to watch the children play, and it looked good old fashioned, serious fun.  I have been inspired once again, to do a little more study myself, and dust of the board and pieces over Christmas with my children at home.
Toby's Running News
Well done to Toby Love from 6SB has really wowed everyone with his running prowess. Toby represented Croydon in the London Youth Games a couple of weeks ago and the good news is that his 11U team won their age group and Toby finished 5th out of the Croydon team and 71st in the whole race out of 220 children.  Toby's father takes up the story!
'This weekend just gone Toby again represented Atwood at the South London Harriers Croydon Schools Team event with a few other Atwood pupils. Toby finished in 2nd place and was closely followed by Jacob who finished 7th out of about 80 children.'  
Over now to Mrs Bayliss:
'On Saturday 26th November, Atwood competed in the first of a series of cross-country races at Woodcote School. 
In the Year 3 and 4 girls' race, we had Grace White from 3M running. She did brilliantly well, scoring a 23rd place in the race -well done Grace!
In the Year 5 and 6 girls' race , Eloise Rockhold continued her solid streak of running results, coming 9th overall- well done Eloise!
Finally, in the Year 5 and 6 boys' race, we had our veteran runners Toby Love and Jacob Davidson. They consistently turn up for races and thus consistently race well with Saturday being no different. Jacob ran a really solid race, finishing in 6th place whilst Toby recorded his best ever placing, coming 2nd overall – well done boys!'
Please see the photographs below in the gallery- it looks to be a silver Mercedes. .
Sports After School News Round-up
Sport forms a big part of daily life at Atwood.  The children and staff very much enjoy working alongside Coaches David, Ben, Aaron, Richard and Sam throughout the week.  Coach David has written a overview of some of the games Atwood has played over the last few weeks.
Friday 18th November – Palace4Life Boys Year 5-6 Tournament
The boys came away with 2 wins, 1 draw and 2 losses in their group, one of those narrowly losing to the winners of the tournament 1-0. To top off a great day the boys, were lucky enough to bump into former Crystal Palace goalkeeper legend Julian Speroni, who kindly spend the time to have a photo and sign some autographs.
Friday 25th November – Palace4Life Girls Year 5-6 Tournament
The girls performed brilliant in their first game together as a team. In their 4 group games they managed to finish unbeaten with 2 wins and 2 draws. Unfortunately, it wasn't enough to go through to the semi-final as they narrowly missed out finishing 2nd in their group by 1 point.
Monday 28th November – Girls' league match – Home vs Park Hill
Result: Atwood 0 – 6 Park Hill
A disappointing result but a good learning curve for the girls against a very strong Park Hill team. The girls found the big pitch a challenge defensively in the first half conceding 5 goals but managed to frustrate the opposition second half and also create 5 good chances with 3 of those hitting the post.
Player of the match: Gracie
Thursday 1st December – Boys league match – Away vs Park Hill
Result: Park Hill 1 – 1 Atwood 1
Not a true reflection of the result today which the boys should have won had they taken their earlier chances in the game. Unfortunately, it wasn't meant to be, and Park Hill equalised in the game so finish up a draw.
Player of the Match: Kai
Goalscorer: Louie
This Week's Big Debate
This is a poll held on Google Classroom for KS2 which focuses on this week's question:  Is searching for aliens a waste of time?

To find out more, you can head over to this page on the Pegasus website: Is searching for aliens a waste of time?
Year 3's Egyptian Day
Year 3 rounded off their Egyptian topic learning with an interactive and immersive day of activities.  They learned about mummification, Upper and Lower Egypt, the life of the Pharaohs and Cleopatra.  The children played senet and learned how to measure in cubits.  Finally, the children enjoyed the research quiz in which they had to find out facts about life in ancient Egypt.
Word of the Week
This week's word is SPA.
There is excitement over the recent discovery of ancient statues in the ruins of an ancient Italian spa.  The word spa comes from the name of a town in Belgium, which has been famous since medieval times for its healing mineral springs (water that springs from the ground).  The name was later given to any place that had a spring or gave treatments to improve health.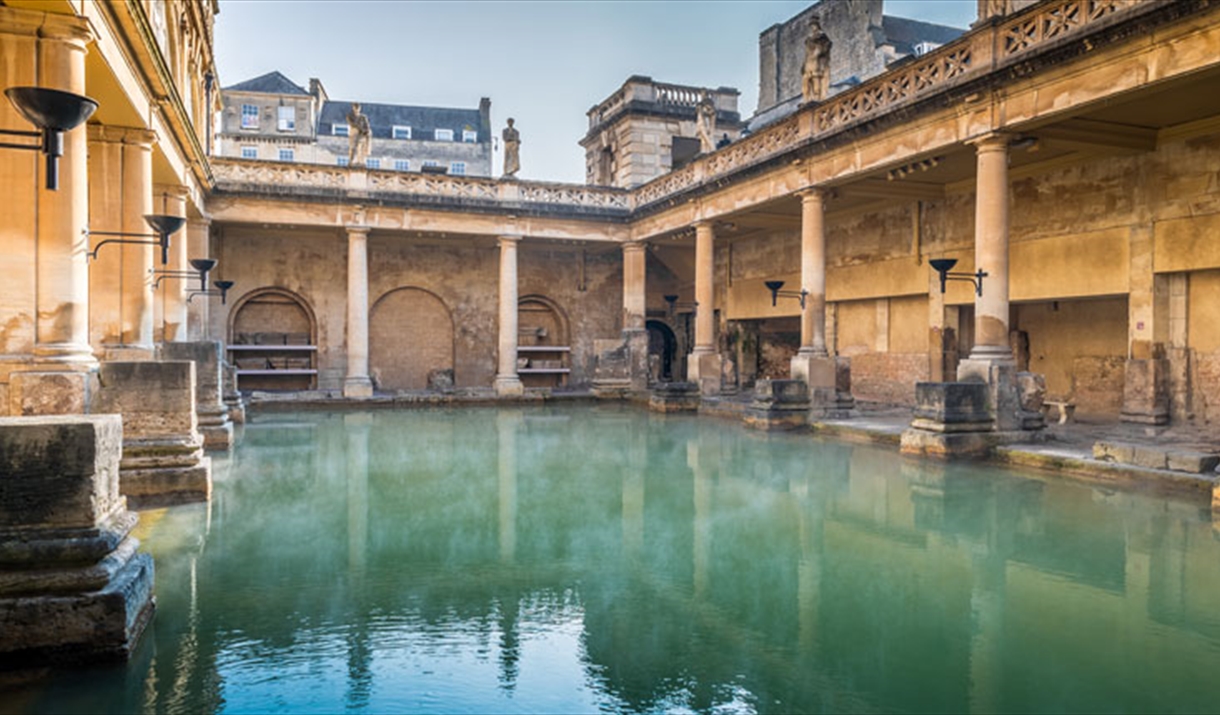 Team Points (Pupil Reward Points)
Remember that everyone at Atwood believe in the Terrific Trio- Kind Words, Kind Thoughts, Kind Actions and for that, the children are rewarded.  The first key milestone for a pupil is to reach 50 Pupil Reward Points because they will be awarded a £5 Book Token in Celebration Assembly, as we also wish to promote the love of reading at Atwood.  Each pupil has been assigned to a Team or House.  These are Air, Earth, Fire and Water.  All Pupil Reward Points also contribute to the Team Points each week.
Here are the all important totals for the term so far:
| | | | |
| --- | --- | --- | --- |
| AIR | EARTH | FIRE | WATER |
| 161 | 133 | 128 | 139 |
Congratulations to AIR who have won the fifth week of this half term.
Why not head over to the Pupil Reward Points website?  https://www.pupilrewardpoints.co.uk
Attendance
Attendance is important.  After all, children only have one opportunity to go to school, don't they?  As a rule of thumb, we expect children to attend school at least 95% of the time.  Here are the Attendance figures for this week:
| | | |
| --- | --- | --- |
| | Week Ending 25th November | Week Ending 2nd December |
| Infants (highest) | Red and Green 97.7% | Red 96.5% |
| Juniors (highest) | 4MT 99% | 4MT 97.2% |
| Whole School (weekly) | 95% | 64% |
| Whole School (year to date) | 95.1% | 95% |
Forthcoming dates with newly added items in BOLD

Tuesday 6th December – Netball Match- Atwood vs Greenvale AWAY
Wednesday 7th December – Christmas Jumper Day- £2 contribution to the FOAP
Wednesday 7th December – Christmas Lunch Day
Thursday 8th December – 9.30am and 2.30pm- Reception Christmas Concerts
Thursday 8th December – 9.30am and 2.15pm- Nursery Christmas Concerts
Friday 9th December- Christmas post box day
Tuesday 13th December – 9.30am and 2.15pm- KS1 Christmas Play
Thursday 15th December – 9.30am and 1.30pm- Chaplins Pantomine
Thursday 15th December – 4.30 to 6.00pm- School Disco- Years 1, 2 and 3
Thursday 15th December – 6.00pm to 8.00pm- School Disco- Years 4, 5 and 6
Friday 16th December – Christmas Jumper Day
Friday 16th December – 1.30pm- Last Day of Term!
Tuesday 3rd January – INSET day for staff- school closed for the children
Wednesday 4th January – First day back for children
To note, all of the ATW dates are on the calendar and so please click on this link to find them: https://www.pegasusacademytrust.org/events-calendar?school=ATW  
And finally, but importantly, a message from Danielle Chadwick:
'As many people are aware, Theo in Year 1 Violet class is currently battling Leukaemia. He has lost his hair twice already due to the daily chemotherapy he takes and will continue to take for the next two years. For Theo and all the other children fighting cancer, one of our own Atwood mums has decided to shave her hair off. Inspired by Theo she hopes to raise as much awareness and fund's possible for Children with Cancer UK.
Vikki Bosher, Sadie and Miller's mum, will be allowing Theo himself to shave her head on 30th December. You can follow Theo's journey and footage of the Brave Shave on social media theosjourneywith.all 
Please please, if you can spare any amount at all, donate to her justgiving page
https://www.justgiving.com/page/vikki-jubliies-bosher-1669814535049?utm_term=bmxY2NZZ5 
Have a wonderful weekend from the Atwood Team.