The rain held off for our grand opening of Woodland Library at Cypress Upper on Wednesday. This project has been much-anticipated and it was very exciting to finally welcome the Cypress community into the library!
We had some special visitors to help us with our opening. Thank you to Marsha Douglas, Chair of Academy Council, for cutting the ribbon, and our special friend, author and storyteller Margaret Bateson-Hill who marvelled at our books and told a story in the playground.
Many different groups and individuals have been involved in the library project and the staff and children at Cypress Upper would like to thank all of them. Thank you to Pegasus for helping us gain a fabulous library space, especially Peter Hill the Facilities Manager, the PTFA for their incredible fundraising (especially Laura and Chanelle for ensuring a commitment to this project) and Nick Trim for sharing time and expertise in managing many aspects of this project.  Thanks also to the parent helpers who have stamped, scanned and stickered books, to those of you who donated a diverse book or two from the fabulous 'This is Book Love' online book shop (thank you to owner Samantha for organising our wishlist), to those that bought books at our Scholastic Book Fair and earned us free books, and finally a massive thank you to the Reading Ambassadors and Year 6 helpers for all their enthusiasm and hard work (I think we have some librarians of the future!). Enormous thanks to Elaine Hewlett for co-ordinating the help across both libraries, stepping up to be our Cypress librarian extraordinaire and bringing her library expertise to ensure our libraries are at the heart of our school.
As you can see from the photos children and staff were very keen to finally get into the library! We do have a few more 'behind the scenes' jobs to achieve in the next few weeks. However, we are making plans for the children to have 'orientation' sessions next half term to help them to get to know the books and organisation of the library and we will be timetabling class slots as soon as possible. Our aim is for the children to have greater 'free' access to Woodland Library so we will keep you posted of additional break times, lunch times and after school access. With greater access comes greater responsibility, and we need to spend time making sure that the children understand how to take care of the books and the library.
Thank you again to our incredible Cypress community for working together to realise our dream of amazing, lending libraries on both sites 🙂
We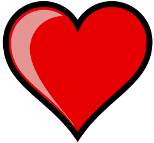 reading!
Mrs Parker, English Lead