🤝 Hello there Year 5!🤝
Good morning🌞 all of Year 5! I hope you had a great weekend. Did you know that it's Best Friends Day today! So here's a big shout out to all 'besties' out there!
We are excited to welcome back our Year 5 pupils across the Trust from Monday 8th but for those of you who have not returned, or those working at home for some part of the week, we are equally excited for you to log on to your online learning pages for you to continue your work from last week.
As usual, we have also been busy on the Year 5 BLOG pages reading all about the splendid work that you have been doing. It's always exciting to see some of the photos posted there!
Last Friday, some of us also had the chance to test out the new Google Meet website.
LIVE GOOGLE MEET
This week we would like to try out a live lesson on Google Meet. Last Friday this was piloted with a few pupils and it worked well so this week we would like to try it with all 9 year 5 classes.
Our next LIVE lesson will be at 10am on Wednesday 10th June- we will be listening to our class novel 'The Explorer', read by Ms Sewell.
In order to access this meeting you will need to sign in to Google Meet: https://meet.google.com/.  You can do so using your .306 username followed by @gsuite.pegasusacademytrust.org.
eg: jsmith5.306@gsuite.pegasusacademytrust.org
MAKE SURE YOU TYPE THIS IN ACCURATELY OR COPY AND PASTE IT!
Your password is the password you normally use with your .306 username.  This is the same as the login that you use to log into the school computers.
You can then join a meeting using the nickname: yr5vikings
If you have any problems opening this, please contact your teacher through your blog or email: yr5@pegasusacademytrust.org
Please find detailed instructions (with screen shots) of how to access a Google Meet here: How To Access A Google Meet – this document includes instructions of how to access a Google Meet from a laptop, desktop, smart phone and tablet.
 PLEASE CHECK IN THE WEDNESDAY TAB FOR MORE DETAILS.
Here's some of the work that was sent in to us this week via the yr5@pegasusacademytrust.org email and on the different year 5 blogs.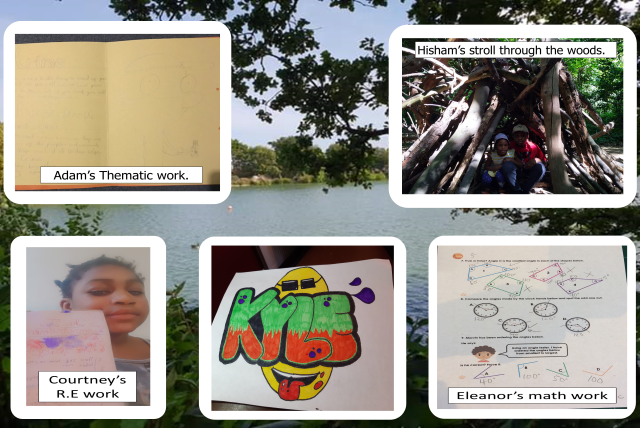 Once again we had a great time looking through all the work that has been coming in this past week. Some of you even had time for a stroll in the woods. It's very important for your well being to be outside for a bit of fresh air!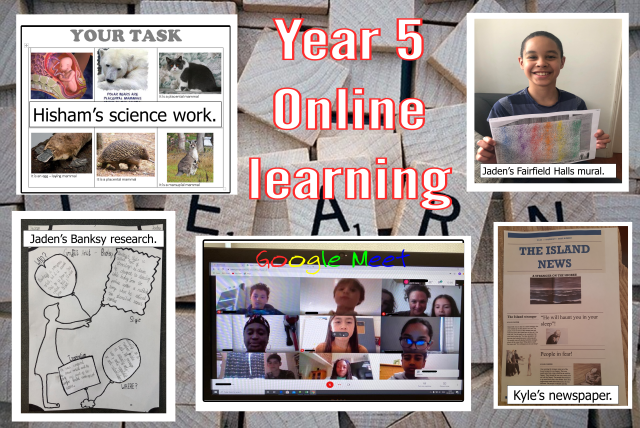 Science, English and graffiti style art featured in the online pages last week and here are some examples. We also managed to get a quick snapshot of our Google meet before switching off all our cameras and microphones.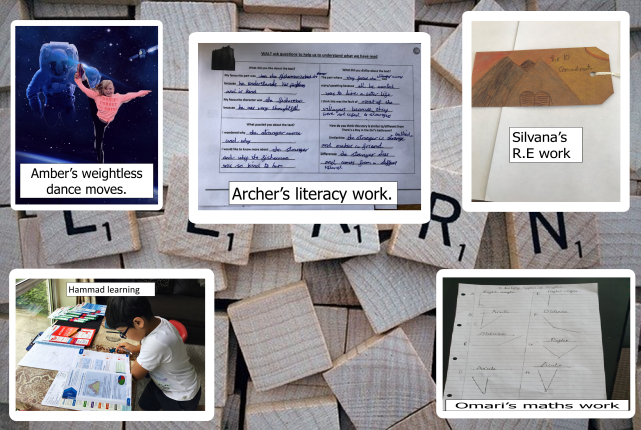 Pegasus Academy Whole Trust Challenge!
Children's Art Week: Egg Box Art
This week, it is Children's Art Week and we would like you to get creative with egg boxes.  Cardboard egg boxes are easier to work with and we hope you have one or two empty ones in your house or recycling box.  These 🐣'eggscellent'🐣 websites have over 50 different ideas for egg box craft projects🎨.  Perhaps you could make a selection of egg box bugs.  Or how about the wonderful masquerade masks? Try the links below for more ideas.
1. Try these egg crafts
2. Get creative with these egg craft for kids!
Here is this week's overview!