Welcome again Year 3!
We have all made it to week four, the penultimate week of Summer 1. WHOOOOOO! . We hope you are continuing to keep safe and enjoyed the bank holiday weekend as much as possible.  This week, we have had the chance to see much more of how you are getting on with your home activities which has been great, keep it up.  Remember to keep posting on your class blog or email photos to our home learning page at yr3@pegasusacademytrust.org (Please note, this email is just for your photos and queries about general learning, individual queries should be directed to your school office)
| | | | |
| --- | --- | --- | --- |
| Delilah in Birch class has been working hard on her maths and has even started looking at time. | Nikolai in Holly class created his own indoor camp with an added measure of safety by creating a paper fire. | Jaydan in Asteroids class displaying his beautiful Sabre -toothed tiger. | Lorenzo in Meteors class has been busy completing many of the tasks set last week. |
| Harrietta in Shetland class created a rainbow picture to help keep us smiling. | Oskar in Exmoor class working hard on some maths. | Coco in New Forest class enjoyed investing how water is transported through celery. | Your work could be here next week so remember to email it in. |
Below, you will find this week's tasks along with some extra activities for you to have a go at. Remember you don't have to print off the sheets, they are there to help guide you. You can work on any paper that you have at home 🙂
One more week to go before the final half term.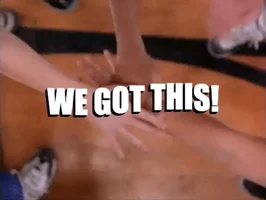 The Year 3 team
| | | | |
| --- | --- | --- | --- |
| | SESSION 1 | SESSION 2 | SESSION 3 |
| MONDAY | Maths – Pictograms | Whole trust activity – 'We care' letter | Science – Plant life cycle |
| TUESDAY | Thematic – Investigate life in the past | PE – Jo Wicks | Maths -Bar Charts |
| WEDNESDAY | Maths – Line | Thematic – DT – Prehistoric pots | Literacy – Poem creation |
| THURSDAY | PE – Jo Wicks | Literacy – Dialogue | Science |
| FRIDAY | Maths – angles | Thematic – Art – Stonehenge sketch | French – Greetings |