Hello to all our Nursery/2YO Parents, Carers and Children,
We hope you all had a good weekend and welcome back to Summer Term, Week 2  of our Nursery/2YO Home Learning. All the staff are missing you all and hoping you are keeping well, safe and happy.
Our theme for this half-term is 'Down on the Farm' and we hope you enjoyed some of the activities from last week. What was your favourite activity? Please remember to send any photos of work you are particularly proud of to:
homelearning@pegasusacademytrust.org
We have loved seeing some of the work the children have been doing so far. Here is Freddie from Cypress doing some of the farm activities from last week. Well done, Freddie!
Here is Isobel from Cypress, who made an amazing small world farm in her garden! Well done, Isobel!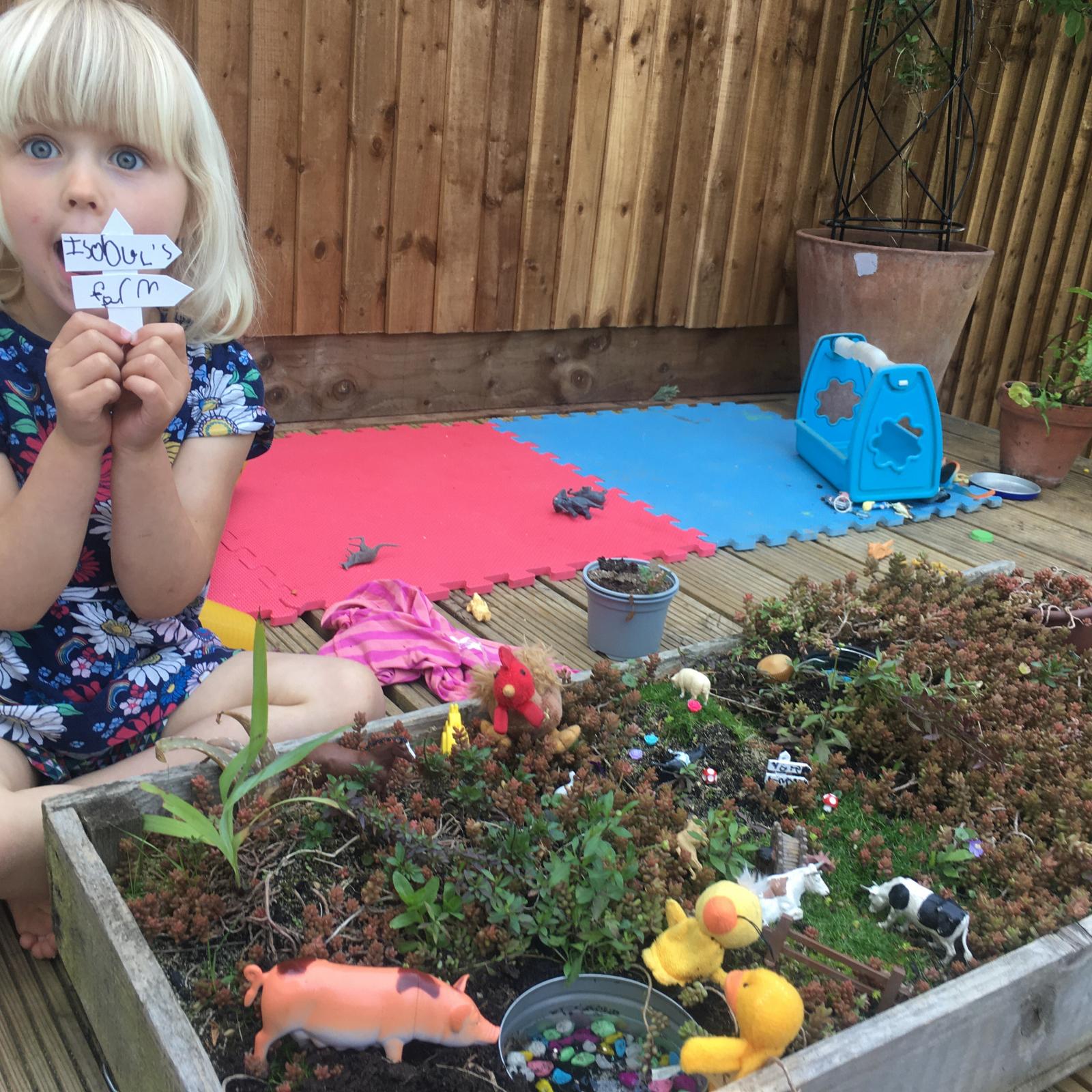 Until we return to school, we will be posting daily activities over each week for the children to have a go at. For many, these may be simply starting points from which other activities may develop. They are not compulsory; do whatever captures the interest of your child and the main point is to make the tasks fun! We will add a new set of activities each Monday.
Each week, a whole Trust challenge will be set for all children from nursery to Year 6 to complete.  This week the challenge is to take a 'virtual' visit to one of the suggested sites; there are museums, famous tourist destinations, zoos and animal parks. This challenge is one of the activities on Friday this week.
We also know how important it is to get our daily exercise, so we will be including some fun workouts as well! Did you all enjoy discovering the animals in Andy's Wild Workouts?  There are also some activities for you to print out, if you have access to a printer, but these are entirely optional.
The Government have posted some guidance regarding young children and learning at home during this pandemic:
Help children aged 2 to 4 to learn at home during Coronavirus – click
here
Finally, do have a look on the Government website Hungry Little Minds for some great ideas to do with children 0-5. This also includes some recommended websites to try for further activities such as phonics:
Enjoy your week 'Down on the Farm' and have fun!
The Nursery/2YO Team