School day #10 – Friday 3rd April 2020
The last day of what would have been the normal spring term ended in a subdued fashion without all the normal seasonal activities – Easter cards, daffodils and Easter eggs.  We will have to rely on our families to get these done this year – do keep us informed about progress by sending your photos to homelearning@pegasusacademytrust.org.  Despite the fact that it's going to be a very strange 'holiday' staff are missing our work and the children and their families.  We are so looking forward to seeing you all again but in the meantime we must all stay safe, despite the lovely weather.  This has been a time of adaption for all of us and we are acutely aware of the pressures that our families feel under.  I was listening on LBC to a very emotional account of how a parent felt guilty at home trying to juggle all the different things that they were being asked to do – in her case 'work from home' with three boys under six.  We mustn't be too hard on ourselves or imagine that we can maintain our normal standards in all things.  We must do what is achievable and consider our own mental health as we seem to be many weeks away from any resolution to this crisis.  We should all pace ourselves and reflect on new ways of doing things.  The WHO offer some good advice on healthy parenting here.
From the Trust's point of view I am proud of all we have achieved in the time since we broke up two short weeks ago on the 20th March.  We have:
Provided over 1500 hot meals to our families who are able to collect them each day and sent a daily delivery to the homeless now being accommodated at the Wellington Hostel in Landsdown Road.  In the first few days even finding food supplies to cook with was a challenge;
Established and staffed a safe critical worker provision despite a shortage of staff and no PPE in the first days;
Established school blogs for each class in Years 3-6 so that they can keep in contact with staff;
Made hundreds of phone calls to check that our vulnerable families are safe.  Also checked that all our staff are well and have help if they need it;
Sourced and delivered food parcels to over 50 families;
Provided training and established 'how to' guides for staff to carry out various duties online, some of who are very nervous about this kind of work;
Posted 54 news stories since the 23rd March with over 21 new videos as we seek to provide some semblance of our normal curriculum;
Posted a daily blog update here from senior staff.
However, we know that in our rush to move to a new way of working, we have not got everything right.  We are aware that the way that work is being presented through news stories can be overwhelming as many extra stories are added each day,  That is why, from the day we 'return' on Monday 20th April, we will be organising things in a much more structured way with each day's expectations laid out for each year group.  We will do this via our newly established year group pages with three 45 minute 'lessons' each day provided and extra activities for those who want them  This amount of work is around half of what we would manage in school and is what is considered reasonable in the light of families juggling priorities like the LBC listener mentioned above.  In addition to this children can continue with any reading that they have at home and any of the online activities that they are familiar with from our online learning page.  KS1 children (Infants) should always go on 'Bug Club' and KS2 (Junior) children on 'Mathletics' daily.  In the light of the dangers associated with the apps 'Houseparty' and 'Zoom' we will not being doing any live broadcasts via these platforms but we are investigating a more secure methodology.  In the meantime we have provided a holiday project for each of our year groups which we hope the children enjoy.  Our website is getting many thousands of hits per week and we are in uncharted territory but we appreciate all the supportive messages we have received and are determined to do more when we 'return'.  Best wishes to you and your families and please, please stay safe.
Jolyon Roberts
School Day #9 – Thursday 2nd April 2020
This is Mrs Russell saying hello to everyone.  I hope you are all well and safe. This is the first time I have written a blog and uploaded it to the website.  Luckily, when I was stuck, I did what we remind the children to do, ask a friend.  Thank you Mrs. Roberts for your help.
Hot lunches at WHM went well today with Morad's sausage, mash, peas and gravy washed down with chocolate cake.  Beef chilli or a veggie alternative is on the menu tomorrow.  Any leftover food is being collected to provide meals for the homeless in Croydon.
Home learning continues around the Trust.
| | | |
| --- | --- | --- |
| 'Shay has been busy putting together his new table and chairs set.  A budding DIY enthusiast!' | 'Amelia Renae enjoying some maths at home using money' | 'Ayaana in reception completing Miss King's sound of the day activity. Thanks Pegasus team for all that you are doing to help us through this.' |
Miss King, from Beulah, has a daily 20 minute interactive phonics session (in the news section on our website), which is really useful watching for anyone who wants to learn about phonics.  You will be an expert in all the correct terminology before you know it!
Mrs Sullivan, from WHINF, has set a riddle challenge, which you can do at home with your families (in the news section on our website).
In addition to Ms Achenbach's recommendation yesterday for 11 o'clock storytime with David Walliams, if your child enjoys reading books by Oliver Jeffers, you can listen to him reading his books aloud on his website www.oliverjeffers.com.  I know he is a firm favourite of children at WHINF.
Finally, if your child likes animals, then Chester Zoo are doing a virtual zoo day- gates open at 10am every day. Go to www.chesterzoo.org.  I really like red pandas, so enjoyed watching them have their breakfast today and found out many interesting facts about them.  So cute!
We look forward to seeing more of your child's home learning photos, which you can send to homelearning@pegasusacademytrust.org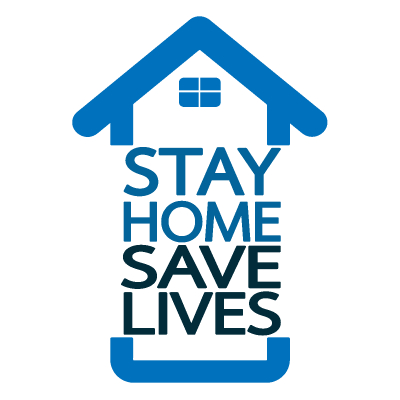 Sharon Russell
School day #8- Wednesday 1st April 2020
Well it's my day to update the shutdown blog and I know that this is a time for learning new things, but I am frankly a little terrified that I am going to break or damage it in some way.  I guess that this is how a fair number of parents are feeling about home schooling their little ones at the moment too!  I hope that the many links on the website to home learning resources are helping with this.  The website is receiving more hits than ever before, so I'm happy that we have this way of keeping in touch and that it is proving useful. Please remember that home schooling is a much more intense experience, so the 'school' learning day will be shorter and interspersed with 'life' learning of your choosing. And rest.  Plenty of rest.  There is some good advice here from the WHO (World Health Organisation) about healthy parenting and wellbeing in what are obviously unusual times: https://www.who.int/emergencies/diseases/novel-coronavirus-2019/advice-for-public/healthy-parenting In addition to this, we all know that Joe Wicks has become the nation's PE teacher, but many other celebrities are sharing web learning content. How does 11 o'clock story time with David Walliams sound? https://www.worldofdavidwalliams.com/elevenses-catch-up/ And the scouts organisation have a range of indoor activities available here: https://www.scouts.org.uk/the-great-indoors/ I hope that this all helps you with keeping them busy. Finally, don't miss Miss Tye's lovely story about rainbows: https://www.pegasusacademytrust.org/news/events/rainbows-a-ray-of-light-at-the-end-of-the-tunnel  Don't tell her, but I've stolen a couple of her pictures to add on here.  Hopefully we will get some more rainbows to share from across all the Trust schools sent to our dedicated 'show us what your child is learning at home' email address: homelearning@pegasusacademytrust.org
---
---
Nina Achenbach
School day #7- Tuesday 31st March 2020
Alongside our ongoing provision of hot lunches from Whitehorse Manor Junior School, the efforts to ensure that all our families are being supported during these unusual times took another step forward today as willing staff from across the Trust gathered to put together care packages for some of our children.  As well as food, the parcels contained some toys and activities to keep children busy at home.  All of this was donated from various sources and we are grateful to everyone who contributed.  The staff have been out and about delivering to families as far afield as New Addington.  It was lovely to touch base and see some of the faces that we've missed seeing every day at school.
Elsewhere, some staff have been busy with classroom blogs and it's been really encouraging to get some messages back from the children hearing what they've been up to. Today, I even managed to solve Mrs Marsh's Maths Challenge for Planets Class. https://www.pegasusacademytrust.org/blogs
I haven't posted my answer yet so there's still time to have a look and beat me to it.  It seems that everyone is keeping up with some school work and not seeing this as an extended holiday so well done. As well as keeping up with Mathletics and doing some reading every day, there are lots of ideas on the website via the online learning link.  For those of you of a musical persuasion, Mr Spoerer has been busy setting preparing lots of online learning and hopefully, as of tomorrow, you can join him for some music tuition.  Watch out for updates.
At the moment, it can be hard to find all of the food that we are used to but this can be an excellent opportunity to help children learn a little bit more about where our food comes from.  If you have some flour at home and can manage to get hold of some yeast, why not have a go at baking some bread?  It's pretty simple, children love getting involved and it solves the issue of what to serve for lunch in the absence of school dinners. Also, there's the curious science of why bread rises as it proves to discuss (for more details, see here https://www.funkidslive.com/learn/the-grain-chain/the-science-of-baking/# ) and then there are the delicious results to enjoy.  There are loads of recipes out there but here's a starting point https://rainydaymum.co.uk/easy-bread-dough-cooking-with-kids/.  It's not that difficult.  I even managed to make some myself at home!
For those of you keeping in touch on social media, our website has some useful information about the Houseparty app which is proving very popular at this time.  Have a look here to make sure you are staying safe online
On a more serious note, just to reiterate the government's advice about staying home and staying safe.  Now is the time that everyone must do their bit to support the NHS.  We are entering a crucial period and the less social interaction there is now, the more lives will be saved.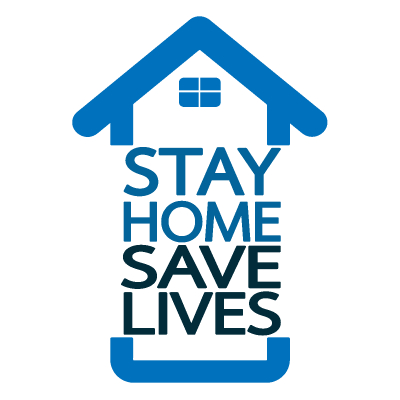 Paul Robins
School day #6 – Monday 30th March 2020
More home learning photos – all boys today but next time will do an all girls one!  MORE BLOGS ALSO UPDATED HERE.
Freddie in gold class (Cypress) has been busy painting his rainbow to cheer others up.

Harry from red class with his 'Supertato'.
See more info here

Neelan from Ash Class with his articulated Spinosaurus.
White Rose Maths are a group of mathematicians who produce resources that many schools have relied on for years.  Now they have produced sets of maths lessons that every child in Year groups REC – Yr8 can link to from their own computer.  We very much recommend that families have a look at these.  Don't forget too that if you are struggling with the methodology for any calculation you can check out the Pegasus style of how to do calculations on our own pages here.  These pages were completed long before the current COVID-19 crisis but will always be handy.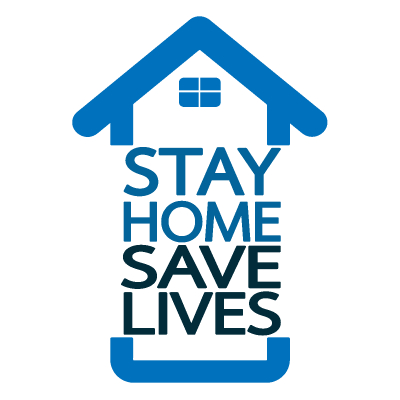 Jolyon Roberts
School days #4 & 5 – 26th and 27th March 2020
The distribution of hot food continues to grow at Whitehorse Manor with the number of meals distributed increasing each day. We are working with Croydon Council to send any food that is left over to the homeless each day.  We have been been collating food parcels and resource packs for our most vulnerable families with help from parents from around the Trust.  We are very aware at this time we are at the centre of our community and we will do all we can to help anyone from our community in need.  If you want help, food or just a listening ear please e-mail help@pegasusacademytrust.org and we will do all we can to assist.  Similarly if you can OFFER help – particularly food for parcels then please contact us via the same route.  Pegasus Community help – a joint school/parent initiative.
More home learning pictures here to keep you in touch with one another and you give you ideas:
| | | |
| --- | --- | --- |
| Mac engaging in some creative play with his animals | Getting ready to join Joe Wicks – 9AM every morning | Baking in Efe and Mete's house. |
To support you with home learning we have put up an number of new ideas on the last two days of the week.  Miss Naughton (Whitehorse Juniors Year 6 teacher) has done a series of videos for Year 6 children to continue with the rest of the studies they need to complete for this term.  A great set of videos. 👍 For younger children still practising their phonics MIss King has continued her series of phonics videos – concentrating on the sound 'ir'.  In Year 1 and 2 if children are keen writers they can enter a young writers competition – details are here.  Year 4 children would have been studying the book 'Varjak Paw' this term and Mr. Stephenson has put some tips and activities, as well as a video, on our website.  We are keeping an eye on which children are doing their Mathletics regularly – so all KS2 children (Years 3-6) should be doing this.  Finally if you fancy a singalong (KS1) Mr. Smith from Beulah has a little singalong for you.
We are progressing well at setting up our blogs for those on Years 4-6. Some are on our new Blogs page and we will add to this as we get the URLs from the teachers.
Finally just to say that we very much hope you are all well and staying in touch with friends from schools through social media.  The absolute key thing for everyone now is to STAY INSIDE for as long as you can.  We want you all back to school fit and well, including parents and grandparents, when we return and the next two weeks are crucial.
School day #3 – 25th March 2020
Home learning continues apace and here are some examples of home learning activities undertaken by pupils from around the Trust:
| | | |
| --- | --- | --- |
| Ayaana from Reception with Mr Potato who she had just spent some time writing about 😊 | Phoebe from little Cypress making her rainbows |  Zahira loves to do her bug club each day |
Staff have also been sending in photos of themselves working from home (or trying to) and it's good to see them – although we weren't checking up on them, honest.  We know our staff are grafters.
| | | |
| --- | --- | --- |
| Ms. Whorms from Cypress Lower making sure all her children's books are immaculate | Mrs. Ridge, The Trust's CFO, making sure that our suppliers and staff get paid properly | What's the internet for if it's not for cat pictures?  Ms. Binks' cat Pickles making sure she can't assess her English books |
In other news the Year 4, 5 and 6 teams are making sure that their children can keep in touch with each other by launching class blogs with a (moderated) comments sections.  We hope to release links to these shortly.  There is news on Year 1 science activities, another chapter of Wolf Brother for Year 6, some Rainbow news from Little Cypress and a list of websites for Reception home learning.  Hot lunches at WHM went well today (96 lunches served to PAT children) and we will be doing chicken and roast potatoes tomorrow for those who qualify 12:00-1:30.  Members of the Academy Council at Cypress are compiling a list of common questions and answers about the shutdown and they will be published here so please do check up regularly.
School day #2 – 24th March 2020
As the Prime Minister announced new stricter measures about staying inside we're all getting used to learning being organised in a very different way.  Here McKhai shows us some great work he's doing in ordering and adding on 'any given number from 20'.
We also launched our meals service at WHM today.  Eligible families have been texted about this and we began today with a sandwich takeaway service (cheese, tuna or egg) which about 40 people took advantage of.  We apologise for Mr. Roberts mask and gloves but he did have a name label on so that people could tell who he was.  Physical distancing of 2m applies to food collection at WHM but we are well set up for that.
We have room for many, many more though so if you'd like to join us on Wednesday for takeaway Pasta Bolognese (with a veggie option) then please either just turn up 12-1pm at Whitehorse Manor or get in contact with your school via e-mail to ask more. We would like to pay tribute here to our catering partner Harrison Catering who have been magnificent during the shutdown.  A special mention to Morad, Dan and Shelley from Harrison here – they deserve it.  You find out who your friends are in a crisis.
School day #1
All Pegasus schools entered the first day of the shutdown.  Boilers and central heating were switched off in a number of sites and staff began the process of setting work from home.  The Pegasus suggested timetable was launched and fitness coach Joe Wickes became the biggest sensation of the first day of the lockdown as over 800,000 viewers joined him on his YouTube Channel for his initial daily workout, encouraging children to keep active even if they're inside.  Pegasus children began their first day working from home and parents all over the country got a very quick training course on what it's like to be a teacher!  Here Zoe and Amber from Cypress set to work although their mum assures us that the calmness shown here didn't last for long!
As Year 6 were halfway through the book 'Wolf Brother' when we had to shut our schools Mr Francis encouraged them to continue reading from home with his own reading of Chapter 14.  Amazon launches 'Audible stories' – free audiobooks for small children and teens for the duration of the coronavirus crisis.  Mr Roberts