School day #39 – Friday 5th June 2020
Hello to you all – it's Mr. Roberts here from the Trust writing on behalf of the Senior Leadership Team (SLT).
It has been a busy week for the staff in the Trust and Mr. Robins post from Thursday explains how our learning spaces throughout the Trust have been adapted during the last week for the return of Year 1 and Year 5 pupils on Monday 8th June.  In addition to the physical reorganisation which is described in that news article we have also been training 300 staff and 50 contractors on the risks identified in our Risk Assessment (RA) as well as undertaking 30 individual risk assessments for staff.  Making sure that everyone is aware of their responsibilities for operating safely and how the school will run when we reopen has been quite a task but staff have been upbeat and positive about the partial return to school and are looking forward to welcoming back our first year groups on Monday.  As part of their regular phone calls home school staff have spoken to parents and carers to try to determine which children in Year 1 and Year 5 will actually attend but whatever the numbers we are prepared to welcome them back in the safest way that we can.  It's going to be different but like children across the country we believe that Pegasus children will adapt quickly to the 'new normal'.  We are also aware of the changing situation as regards the current prevalence of Covid-19 in Croydon and London and will respond as quickly as we can when circumstances demand it.  Please do watch our news page for any further announcements which are also then brought to the attention of parents by SMS.
We have decided that with the new arrangements from Monday that it is probably time to change the way that we stay in touch and so this will be the last of the daily blogs in this format.  We will update on the news pages whenever we have have further news to share but feel there is no longer a need to do so on a daily basis.  We started this blog on the 23rd March, the first day of lockdown, and if you scroll down below you will see how far we have come.  The blog stands as a day to day record of these strange times and maybe one day we will all look back on it with astonishment at the memory of these weeks. We are proud of the way that our staff have responded and their 'can do' attitude and would like to take the chance to note the major changes and pieces of work that have taken place over this period:
Homelearning began straight away on Monday 23rd March and our first activities were published on the news page from Year 2 and Year 6 on that very day;
Meanwhile senior staff and our IT Manager worked quickly to update our online learning page from the first week so that children had all the links they required in one place and had work from providers like 'Mathletics', 'Bug Club' and 'Times Tables Rockstars' to do at home;
Senior staff have blogged daily on this page to keep parents updated;
KS2 staff were trained in how to use blogs and a blog was established for every KS2 class from the 27th March.  Some of these blogs now have 300+ entries;
An initial homelearning e-mail address was set up so that everyone could contact us to share what they had been doing;
Staff learnt how to video themselves and upload to the internet using a new method and also how to embed videos into news articles.  Our first 'in house' videos went onto our website from 26th March;
Our new Year group pages launched immediately after Easter, 20th April, and provided three 45 minute activities each day for all year groups;
Community IT loans began for those with no access to the internet from Monday 27th April;
Individual year group e-mail addresses launched from 2nd May as did our wellbeing phone calls to families once every 2 weeks;
All staff were trained in how to produce narrated PowerPoints as an enhanced teaching method and these began to appear on year group pages from 11th May;
Translation into community languages was added to the website from 12th May;
Quizzes and fun updates have been regularly posted on our news pages from the SLT;
Secure trials of 'class catch ups' and whole year group live teaching are being trialled from Wednesday 10th June;
Staff have been busy finalising children's end of year reports to go home before the end of term.
All in all we think this amounts to a lot of innovation and change at a time when most staff have been working from home and, like many others, have been caring for their own children or vulnerable members of their own families.  Now we have the delicate balancing act of continuing to provide high quality homelearning whilst also being involved in on site provision for two year groups and the children of keyworkers who have been with us throughout the lockdown.  We are looking forward to that challenge and to getting further year groups back to school as soon as it is safe to do so.  Thank you for all the messages of support we have received from parents and thank you also to the children who have adapted so well to each set of changes as they have happened and continue to work hard at their learning.  If you would like to be the first to be notified about news stories on the website you should follow us on Twitter (@pegasusacademy) as updates are automatically posted there.
Please stay safe and have a good weekend
Jolyon Roberts
School Day #38 Thursday 4th June 2020
Year 6 Shutdown Blog Takeover – Part 2
More Year 6 children from across the Trust are here to tell you about their life in lockdown.
Elodie
During this lock down, it has not been all bad.  I have learnt lots of new things such as drawing manga characters, baking, sewing and playing chess. I have also been getting a lot of exercise for example, dance, going for walks in the woods, even some jogging!  We found woodlands nearby that we didn't even know were there. In one of the woodlands, we discovered an area of decorated mini wooden houses that were attached to some trees. We've also grown lettuces and radishes in our garden for the first time, which were very tasty.
Another thing that I have been doing is making home-made cosmetics like, lip balms, creams and perfume, with products, including coconut butter and lemon and almond food essence. I have tried many things I may not have had the chance to.
So, some good things have come out of the lock down even though Year 6 did not do their SATs or go on their trips they got to spend extra time with their families and try different things.
Faridah
Hey everyone, it's Faridah from 6N Clydesdale Class! I hope all of your family are safe.  I am SO happy to be writing the shutdown blog! My teacher, the lovely Ms Naughton, has asked me to tell you all what I have been doing during these strange times. One thing I have unlocked is my continuous love of science! I have been coding non-stop for last 2 months.  I have also been baking some lovely dishes and catching up with my sign language (I now know the whole alphabet!).  It was quite hard but I have also learnt how to play the guitar!
I know this feels like its never going to end but we will get through this one step at a time. A major part of quarantine was re-decorating! You could decorate anything! Tables, TVs and much more! The way I miss the school is incredible, its hard to stick to a schedule when your surrounded by gadgets. Now I see why they don't let us use our phones during lesson time! I have asked some of my fellow classmates to summarise their lockdown.
In the words of of my best friends Stefania,
"I was doing work then after that i went on my computer".
I have also heard from the most Affable, Agreeable and Amiable person I have every met…. Zekiyah! She says "I have been doing online work."
Last but not least, I have interviewed my mother to see what it's like to be working in a hospital during this time.  She said, ''Lots of people are being very anxious and are not afraid but their is anxiety in the air because you don't know what is coming in, there is togetherness and happiness so that patient's spirit can be uplifted, proud to be in the Nursing Profession and working for the amazing NHS "
It might be tough at the moment because we are all self-isolating and keeping social distancing but I hope that very soon I will see all my friends in school before going to secondary school.  Fingers crossed Xx
Esme
During my time in lockdown I have had more time to enjoy my hobbies. I have been baking in the past but now I feel like I am able to do it more. So far I have been working hard on perfecting my cinnamon roll recipe and of course I enjoyed making doughnuts for Doughnut week. At the start of lockdown my mum bought me some cross-stitch sewing activities which really kept me occupied. On May 11th it was my Mum's birthday so we ordered a delicious Black Forest cake for her birthday cake. To document some of the events that have happened in lockdown, I have been writing in my journal. I have not been able to see my friends and family, so I have been face-timing or calling them to see how they are. It has been a nice way to see their faces once in a while. Hopefully my lockdown will stay as fortunate as it has been.
Jerome
My name is Jerome and I am a pupil in Mars class. I am here as Mr. Winborn has given me the opportunity to tell you about the great work the pupils of Mars class have produced during the home learning. Even though we may have not got the answers right or wrong as a class – as a collective we have tried and here is an array of the tasks the students have accomplished throughout our time so far.
School Days #35-37 Monday 1st June – Wednesday 3rd June 2020
Year 6 Shutdown Blog Takeover – Part 1
Today, Year 6 are taking over the shutdown blog.  Four children from across the Trust will tell you about their life in lockdown.  Tune in tomorrow for part 2!
Harrison
Hi everyone
It's now been 10 weeks since school closed and I have been trying my hardest to keep busy and entertained.  Every day Cypress have set us work activities which have been helpful.  I particularly enjoyed learning all about doughnuts and then making them.  I have also enjoyed the maths video tutorials because now I understand percentages more!  I have found completing the tasks for PSHE useful because they have made me think about preparing for secondary school and all the big changes to come.
I have been doing lots of other fun activities including playing Badminton in the garden and football and rugby in the park.  I have continued to do boxing online twice a week and have been going running with my Mum.  We also take lots of family walks and every Saturday we have a movie night with popcorn.  I have done a lot of cooking. Apart from the doughnuts, I have made fish cakes twice, pretzels and home made pizzas.  I also have been doing some painting, looking after my hamster and we got a kit from my grandparents where we can observe caterpillars as they change into butterflies (they are currently at the chrysalis stage).  I have been keeping in touch with my friends messaging them and also playing online games with them, which has been lots of fun.
Even though we are keeping safe and busy, I have really missed seeing my family and friends and playing football and rugby (with my teams).  We didn't go on my rugby tour to Hampshire, our holiday at Easter to Portugal and camping with my friends this May half term was also cancelled.  But I am looking forward to starting sport and going away when we can.
It is a shame that we can't finish Year 6 doing all the fun activities such as going to Chessington, the Isle of Wight and the leavers assembly but I am looking forward to meeting up with my friends and family soon.
Hopefully we will meet at the end of July to say goodbye!
Harrison
Teddy
I have been watching Netflix and using my computer to do Mathletics, TTrockstars and play games.  I have also been doing my work and helping my mum with a list of work such as: washing dishes, folding clothes, helping with hanging the clothes and more.  Me and my sister have been working on our adverts and going to the park.
Una
At the end of March we left school due to Coronavirus and for the past two months we have been in lockdown. At first it felt weird not going to school but gradually I've started to get used to it. Since we now have three lessons a day (because our teachers can't teach us) we have more time to do things we enjoy and some of these for me are sewing and cooking. Recently, I made a cat figure out of some old clothes and it was really fun even though it took me all afternoon and my fingers were aching at the end of it! I've also been baking and have already made bread and biscuits which were delicious and quite easy to make. Lately I've been seeing and hearing a lot of wildlife around me because there has been less people and traffic about and when I wake up in the morning I've been hearing birds instead of cars which is wonderful.
I have really been missing my family and friends and I know most of you will also be, since we haven't seen them for two months. I'm on lockdown with my sister and even though we can be the best of friends, at times we can also be deadly enemies! We have been set online lessons and I'm glad these are there because I don't want being in lockdown to get in my way, as I have high ambitions for the future.
Yvonne
In my spare time at home, I like to try new things.  I have been baking and cooking new dishes, it is really fun and you can get a taste of some homemade food! My second favourite thing to do is learn new dances, I love to dance, it is really fun and exciting. The last thing I like to do is to go in my garden and enjoy the day outside on the trampoline and swing.
School Day #34 Friday 22nd May 2020
It has been lovely reading the blogs this week with their focus on mental health. As this year's theme for Mental Health Awareness Week is kindness, I have taken some time to ponder and reflect on what kindness means. There are so manyacts of kindness that happen every day and when you start to look closely you
see them all around you. It is not just about being kind to others but also taking the time to be kind to
yourself during these difficult times. I have been trying to do one thing each day that I love but usually don't have time for like running, being outside in nature, doing yoga, reading a good book, learning some more
Spanish or taking part in a group chat with friends and family.  Not only does being kind to yourself and
others make you feel good but it actually releases a hormone called oxytocin which has lots of benefits
such as lowering blood pressure, improving heart health, easing anxiety and improving self-esteem.
One thing we can all be grateful for this week is this beautiful weather we have had with the hottest day of the year so far recorded on Wednesday.  It has been lovely to see everyone out and about enjoying the sunshine but still following social distancing guidelines.
We are also lucky because on Monday it is bank holiday. In 1971, the second May bank holiday was moved to the last Monday in May. However, it was never given an official name. Unlike the May Day bank holiday, or the August bank holiday, this holiday remains nameless. Name or no name, I am sure we will enjoy it all the same.
Finally, I really hope you have a lovely bank holiday weekend and enjoy the rest of this sunshine.
Take care,
Miss Waters
School Day #33 Thursday 21st May 2020
Hello everyone, it's Mrs. Roberts here from Whitehorse Manor Infants. It's my first time writing for this shutdown blog. Up until now, I have been busy working remotely with the reception team and uploading all of their home learning resources and videos. As well as this, like you, I have been home schooling my own child but we have still found time to learn a new skill – hula hooping! We found it tricky at first but, just like I tell the children at school, we had to show perseverance to improve. We're not quite masters yet but I'm sure we will be soon!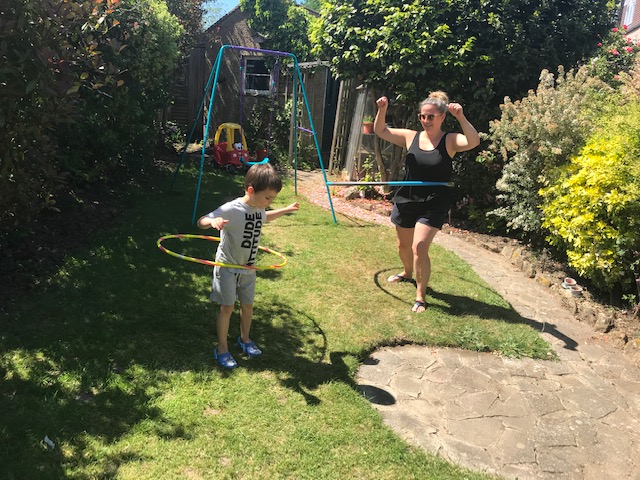 The month of May is always a busy time in the Roberts household. Not just because it's normally key stage one SATs but because it is my son and his cousin's birthday. Both turned 6 this week! What I thought would be a very strange and different kind of birthday, which I had been preparing my son for since the start of lockdown, turned out to be one of the most enjoyable. Yes, there were fewer people, yes he couldn't physically see his friends and extended family or have a big party, but was there less excitement? Was there less fun, love, kindness and happiness? NO! Family and friends went to great efforts to send video messages of celebration. Video calls were held so that everyone could virtually sing the children happy birthday and a surprise end-of-the-driveway visit from my sister in law (Miss Roberts from WHINF Nursery if you didn't know), to observe the customary blowing out of the candles, made it a truly special day. I even managed to find the time to make his birthday cake this year, something I've always wanted to do but never had the time! When you take a step back you realise that all that really matters is that you are with the people special to you. I'm certain that his 6th birthday will be one he never forgets.
I'm sure that many of you have had a birthday since we saw you last. For those that have, I hope that you found ways to enjoy them and make them special. We look forward to hearing about them and all the other things you have been up to when we see you next. Take care and stay safe.
Mrs Roberts
School Day #32 Wednesday 20th May
Blog for today was delayed for a day in light of the Trust's announcement about its plan for returning to school after the half term break.  Read the full news story about the decisions that have been made and which year groups are affected here.
School Day #31 Tuesday 19th May 2020
Hello Everyone!
It's Miss. Chapman from Cypress Lower on the shutdown blog today. It seems like yesterday when I was writing the last one, although in actual fact it was weeks ago! Time is playing tricks on us at the moment; sometimes it goes so quickly and other days seem to drag.
I really related to Ms. Binks' blog yesterday about taking time to reflect and think about our mental health. How appropriate that this week is Mental Health Awareness Week, with the focus being on kindness. The lockdown has shown how many acts of kindness, both big and small, are happening all around us, all the time. I have been so touched by cards and parcels arriving through the post from friends I haven't seen for a while, cupcakes being left on my doorstep, as well as messages and video calls from friends and family. These acts of kindness, as Mrs Carpenter wrote about on Friday, are crucial in keeping us connected to the wider world and remembering how much good there is all around us, despite so much sadness.
Ms Binks also wrote about appreciating the beauty of her local park and I have written about this previously. I have really taken the time to slow down and notice what was always there but I barely noticed. I walk to my local park most evenings with my children. My 13 year old daughter takes social distancing very seriously (as of course she should) and feels that I need a daily lesson in how to execute this distancing. I find myself being hurled towards the kerb or catapulted in to the nearest bush if any other human being is registered less than 10 metres away.
One evening last weekend we were having a particularly fraught walk as I was, in her eyes, getting too close to people (the people in question could barely be seen by the naked eye). We walked past the pond, feeling cross with each other, when we stopped in our tracks. We had been watching a goose guarding her nest for the past few weeks and that day, at last, we spotted two gorgeous goslings with their proud parents keeping a very close eye. All our feelings of being annoyed with each other evaporated immediately as we watched these new lives with awe and wonder. Even my son was forgiven by his sister for the similar crimes against social distancing that I am wrongly accused of.
Also in our local park is a magnificent red horse chestnut tree which is fully in bloom with its 'candles' as the flowers are known. These 'candles' always remind me of the poem by 'In Memoriam' by  William Kerr which starts:
Chestnut candles are lit again, for the dead that died in spring…
This line is particularly poignant given the circumstances all around the world at the moment, yet the horse chestnut trees and indeed all of nature reminds us that there is beauty all around us and we need to take time to notice it.
We are thinking of all of you so much and hoping that you are well and safe and remembering, in these tricky times, to be kind to one another.
Miss Chapman
School Day #30 Monday 18th May 2020
Hello again. It's Ms. Binks from Cypress Upper on the shutdown blog today.  It is now 30 days since school closed and I have been taking the time to reflect on how life has changed for all of us during this time.  I was inspired by the blogs last week to think about our mental health and nature and how they are linked. Now we are able to exercise more and the weather is better, we have time to appreciate the beauty around us.  I realised that I am always rushing and at the weekend took the time to stop and appreciate the beauty of my local park which I never stop to consider.   I found myself returning home feeling happier and relaxed and realised I need to make more space for this in my normal day to day life and not let things pass me by.
Where I live, I have notice people smiling and saying hello to one another more often and all the parents and children I have spoken to by phone have taken the time to also ask after my own well-being.  This is a kindness which is greatly appreciated. I can't see my family and friends at the moment but we are messaging and speaking to one another more than we ever do.  As a planning team, we have adapted to meeting via Zoom in Year 4 and we all enjoy our weekly catch up and chance to share ideas.
I am so grateful for all these things which I realise have contributed to my positive outlook whilst we are in lockdown.
This week's 'Trust Challenge' is a photography competition which offers you chance to get outdoors and be creative with a camera and enjoy the world around you.  Remember to get your entries in and you could get your photo made in to a canvas to keep.  You can find the description here
Finally, keep an eye on the website for updates.  On Wednesday, there will be a website article on the proposed PAT arrangements for returning to school.
I hope this finds you safe and well.
Ms. Binks
School Day #29 Friday 15th May 2020
Hello all! It's Mrs. Carpenter again, updating the shutdown blog. As I am sure you are aware, Monday is the beginning of Mental Health Awareness Week (18th – 24th May). The theme this year is kindness. This is a really poignant time to think about kindness, with many of us going out of our way and going the extra mile for others who need help during this time. These kind deeds really do make all the difference to others.
Last week, after putting the children down for a nap, my door knocked. Thinking it was a delivery, I opened it only to find it was my next door neighbour. We usually only see each other as we rush out the door to work, or when passing on missed deliveries we've taken in for each other. He said, 'I was just off to the shops and wondered if there was anything you wanted? If you do, I'll just leave it on the doorstep.' At that moment, quite awkwardly, I felt emotional.  After weeks of missing family, feeling isolated and at times feeling alone, I found myself suddenly feeling very connected.
I know that many of you could give similar stories of kind deeds done during this time. In difficult times, something that we do not always consider when thinking about kindness, is being kind to yourself. Don't worry! Acts of kindness are not just good for the beneficiaries of them, but also for those who give kindness. It has been proven that giving kindness creates an emotional warmth that stimulates a release of oxytocin in the body – a feel good hormone that lowers blood pressure and improves our overall heart-health. It also increases our self-esteem and optimism, which is extra helpful in situations where we may feel anxious or need to be increasingly 'alert'.
Whilst at home, I have been trying to indulge in more things that help with mental well-being. One such past-time is our daily exercise. I must admit, I couldn't keep up with Joe Wicks – respect to those who have, and are still going! I do enjoy our many walks in the lovely parks or the woods near us. Sunlight is a great source of vitamin D, which is a really important vitamin for our bodies, particularly our brains, and helps to release chemicals which improve our mood, as does the physical activity.
Last week, I tried my hand at painting. Making time for doing the fun things you enjoy is a great way to lift the spirits. I usually leave the painting to others in the house, but after watching Grayson's Art Club, decided to give it a go.  Funnily enough, there are no pictures of the end result, but the process was very therapeutic! Instead here's a photo of Elsie's effort – more aesthetically pleasing than mine.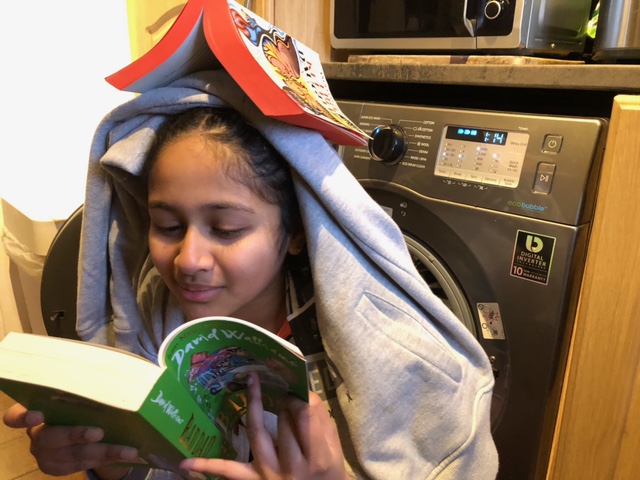 Karaoke and dancing with my dear friend Ms Buchan has become a weekly habit and always lifts the spirits (there are also no photos in existence of this either). Our family has also joined in with the cooking and baking obsession that has consumed the nation's entire stock of flour. Who doesn't enjoy making home-made pizza?!
During this difficult time, self-care is essential. Be kind to yourselves and find some time for the fun things.
On the subject of fun things, make sure you have checked out the Upper School 'Guess Who?' quiz. There are some adorable faces that are not to be missed! See if you can match names to faces!
Take care of yourselves.
Mrs. Carpenter
School Day #28 Thursday 14th May 2020
Good afternoon everyone, Miss Hall here from Whitehorse Manor Brigstock site.  I'm a bit late posting the shutdown blog today because I've been busy helping my nephews and niece with their home school learning (they are living with me during lockdown and 'loving' having an aunty, who is a school teacher, around all the time making them do their work!).  My niece has been learning all about minibeasts and was very inspired by Miss Tye's nature themed blog yesterday.  So much so she asked to make a bug house (hence why I'm a bit late with my blog).  My eldest nephew was also very interested in helping us as his art homework this week was focused on nature and landscapes.  For his homework we had lots of fun taking photos around the garden and whilst out on our daily walks to capture some lovely images (this was much preferable to the Pythagoras theorem work that came later – I had to swot up on my maths knowledge myself for that one!).  We caught a lovely image of a bee on my camera phone-see below.
We decided that our bug box needed to be environmentally friendly and made from materials we could salvage or find.  We looked around the garden for materials for our project and collected sticks during our morning walk.  I managed to find an old wine case and lots of old wood in the shed. We drilled holes in the wood for bees and bugs to crawl into and then decided to make a bird box section in the top by drilling a large hole-we were getting tired by this point! What do you think of our finished house?  What kinds of creatures do you think might use our bug/bird house?  I would love to see any home projects you have been working on, why not send pictures of your projects to your home learning year group emails https://www.pegasusacademytrust.org/news/communications-update-from-pegasus-2nd-may-2020 or class blogs https://www.pegasusacademytrust.org/blogs.
I wasn't the only one busy this week.  It was lovely to hear from Liam in Ash class yesterday, who shared his lovely art work and a letter that he had written to cheer up his Nana who lives in a care home.  What a lovely grandson you are Liam!
Finally, a shout out to Miss Ramsey, who whilst on her way into school today, captured and rescued an injured dog.  This pooch had given the local police the run around but Miss Ramsey saved the day-getting in her daily exercise whilst she was at it.
One last thing, if you are looking for access to more reading materials check out my news story about Croydon online libraries they have some fantastic resources on offer https://www.pegasusacademytrust.org/news/croydon-libraries-online-and-bug-club.
Stay safe and well.
Miss. Hall
School Day #27 Wednesday 13th May 2020
Hi everyone, it's Miss. Tye from Whitehorse Manor Junior School back with today's blog.  I hope you are all keeping well.
As I write this blog, I am sat in my garden enjoying the morning sunshine (over a nice cup of tea).  All is quiet (my twins are elsewhere in the house), the sun is shining and, for once, I am able to sit back and take some time to watch the goings on in my garden.
Wow, how it has changed and bloomed over the last few weeks.  Blink and you'll miss something.  There are so many things that I haven't noticed growing up until now: leaves growing greener by the day, buds sprouting, flowers blooming and plants spreading an array of vibrant petals.  It sure is a sight to behold.  I have also had the opportunity to get up, close and personal with the living creatures that occupy my garden.  But not only have I noticed these things in my own garden, I've also noticed them whilst out in the local parks and green spaces.  My children are loving spotting the butterflies, the bees, the spiders, the caterpillars, the ants, the snails and the birds.  We have even put up a bird feeder at home to entice them a little closer.
As I have previously mentioned, this isn't just happening in my garden.  When talking to family and friends across the UK, and whilst out for daily exercise with my children, the abundance of natural beauty is clear for us all to see and enjoy.  I for one, have really needed this outdoor escape to enjoy a breath of fresh air and for a place to leave all my troubles behind.  It really is great to have some form of escapism, taking solace and finding some hope in the flora and fauna at these most challenging of times (and especially whilst there are less cars around).  You really do hear the most amazing chatter from the birds above. Check out Mrs Vanner's recording below.
I have attached some lovely photos of nature for you to look at (courtesy of my friends and family). Freda from Lime Class at Cypress Upper has also submitted a great picture of a hedgehog that visits her garden on a regular basis.  Take a look below!
I want to end this blog with a poem from a National Trust poetry book called 'I am the seed that grew the tree'.  This book has a poem for each day of the year.  Today's poem, for May 13th, is called The Yellow Tulip and it was composed by George Swede.
May 13th

The Yellow Tulip

For weeks
it struggled
through the hard crust
of the spring earth
and a foot
of air
Just to be
scorched
by the sun
jolted
by raindrops
blasted
by the wind
But on this gentle
May morning
as it opens
yellow petals
to the sky
Nothing else matters
by George Swede
I thought this poem reflected how some of us might be feeling at moment – a little battered, a little jolted, going through a lot of changes, but with hope that at the end, we will have all grown and have learnt something about ourselves and all of the people that we love and care about the most.  Enjoy each day with your loved ones, going for a walk and taking in our lovely green spaces.
Can you draw a picture of something you've discovered in nature?  Can you write a poem?  We would love you to share your brilliant work and photographs of all the wonderous things you have been seeing, learning, making and creating. So don't forget to forward it to your year group email.  I will be waiting!
Ooh, and just one last thing: Today is National Apple Pie Day (according to the internet), and if you read my last blog, you will know that I LOVE baking with apples.  I feel therefore, that I have to bake something today…and can feel an apple crumble coming on!!
Take care and stay safe!
Best Wishes
Miss. Tye
School Day # 26 Tuesday 12th May 2020
Hello everyone. It's Mr. Robins from Ecclesbourne here again.
This past week I've been reflecting on some of the ongoing challenges that we are presented with during the shutdown of our schools.  Like many of you, one of the biggest challenges in our house seems to be around screen time.
Screen time is often presented as a bad thing, implying that time is being wasted and children are sitting around doing nothing when they should be actively doing something.  However, there is so much more to it than this.
There have been some 'polite' discussions in our house about what could be considered 'essential' screen time and 'non-essential' screen time.
I've had to try and explain that answering work emails at a computer is essential screen time but watching Ryan play with toys on YouTube is non-essential screen time. But how does a four year old make that distinction? Using 'Zoom' or 'WhatsApp' to keep in touch with friends and family can be a sensible and healthy use of screen time. Playing on the X-Box for hours on end is not a healthy use of screen time.  Then, explaining that watching Joe Wicks in the morning to do some exercise is good screen time and logging in to the home learning pages is valuable screen time but watching Peter Rabbit again (and again and again) is not good screen time.
These discussions led to a short history lesson on television broadcasting in the UK.  "Did you know that when I was growing up there were only 3 channels to watch with very limited children's content?"  A fourth channel was finally added in November 1982 (Channel 4).   However, you had to watch what was on.  There was no choosing, repeating, pausing and endless replaying of the same episode of Peter Rabbit.
This brief history lesson was somewhat wasted on a four year old but it did get me thinking about the merits and drawbacks of so much choice on television. On the plus side, it's true that there is lots to choose from and there are hundreds of documentaries and some really informative television out there. There are also plenty of entertaining shows so we are never stuck for choice.  However, there are also plenty of shows that aren't great and having so much television to choose from sometimes stops us from doing other things with our time.  People (mainly old people) often talk about how 'in the old days, children used to play outside all the time' which is true.  Unfortunately, that's not really an option at the moment but there are still plenty of games to do indoors.
Something that we used to do to pass the time when stuck indoors was play cards.  It's not something people do so much anymore but I fondly remember family card games with my grandparents (sometimes we'd even play for pennies!).  A simple pack of cards can provide lots of entertainment as well as teaching about turn taking, winning and losing, number recognition and counting.  Some simple games to start with are 'Beat your Neighbour'  or 'Sevens'.  Have a go and see what you think.
A pack of cards can also be used for playing games of 'Patience' – something we are all having to develop at this time. For example, most recently when I was trying to explain to my 78 year old dad how to use Zoom! There are literally hundreds of games of Patience (sometimes known as Solitaire) to choose from. See here for a list of examples.
Even now, if there is a pack of cards lying around, I will catch my dad laying out the cards for a quick game of Aces Up. Other favourites are Solitaire which many of you may have played electronically or Clock patience.
Finally, as a test of perseverance and an opportunity to use your 'Absorption' learning power, you could try building a House of Cards.  It's tricky!  You'll have to really focus and you'll need a steady hand but see how you get on.  Here's a couple of my attempts.
| | |
| --- | --- |
| | |
On another note, I just want to also mention some children who have been using their time constructively during the shutdown.  Jaleel and Eiliyah (and Tafari who is now in Year 7) spent last week completing a series of challenges as part of a Wellness Week.  On Monday, they made posters of kindness and put them up in Thornton Heath. On Tuesday, they made their own assembly style presentation about water. On Wednesday, they walked 6.7 miles from Thornton Heath to Chelsea Bridge and on Thursday they did a poetry reading. Friday brought a  6hr danceathon from 2 – 8pm which they streamed live and then at the weekend they had a food sale.  The children are raising money for children in The Gambia who have no access to safe water.  They've done a fantastic job and if you would like to support them you can do so by visiting their JustGiving page. https://www.justgiving.com/fundraising/sarah-martin111
It's lovely to see the children thinking of how they can help others even when they are having to deal with being on lock down themselves.  I know that lots of you have been showing you care so please do keep us informed, via the home learning pages of everything you've been up to even if it's not the academic work that 's been set.  We love hearing from you.
Take care and stay safe.
Mr. Robins
School Day #25 – Monday 11th May 2020
Happy Monday everyone and welcome to week 4 of this half term. It's Mrs. Sorensen here writing my second shutdown blog. Inspired by the excellent posts from EPS and WHJUN, today I posted a news story with some photos of staff from Cypress Lower School which they have shared from their childhood. Can you guess who is who? We have had great fun sharing them with each other! Answers to be revealed later this week.
Last Friday was Victory in Europe Day or VE Day, where up and down the country communities were celebrating 75 years since the end of World War II in Europe. Click here to learn more from BBC Newsround. In my household we celebrated by eating plenty of scones, listening to old 40s music and putting a Union Jack flag tea-towel up in our front window. I know that if we were at school we would have had the most wonderful celebration picnic on the Cypress field!
My mum dug out an amazing photo of a street party celebrating VE day back in 1945 and shared this on our family WhatsApp group. The photo was taken on Gibbs Square just off Central Hill, less than 2 miles away from Cypress Primary School. On the right hand side my Great Grandad Jack Buckler can be seen (with a tree sticking out of his head!) alongside my Great Nanny Daisy and my Nanny Yvonne aged just 14. My Great Uncle Roger said that to the right of the telephone box in the centre of the photo there is a gap where there used to be houses, which were destroyed by bombs during the War. Most of the children in this photo had also been evacuated and were now reunited with their family and friends. Can you imagine what it would have been like to be part of this street party, after hearing that the War in Europe had finally ended after 6 years of upheaval and tragedy? I bet they would've had the BEST PARTY EVER!!
Finally, I'd like to share a poem that Ms Achenbach was sent from Ms Hendricks at WHJUN. This is dedicated to all of our Year 6 children across Pegasus who would have been starting their KS2 SATs today.
A Poem for Year 6 children – class of 2020 ?
Today is the day that SATs would have started,
The classroom set up and the tables parted,
The rules on the board, the display walls all covered,
Your workbooks away, out of sight in the cupboard,
Instead you are home, you're doing your bit,
Protecting your families from getting sick,
It's important right now, we're in lockdown you see,
Being a part of world history,
You've all worked so hard, you should be so proud,
You've practised your SPAG and times tables out loud,
You've learnt algebra to the Nth degree,
And now the tests, they will no longer be,
Some may be sad that they can't take the tests,
"Hip hip hooray," I've no doubt said the rest,
Whilst the tests are on hold and you stay home this term,
Remember that tests can't measure everything you learn,
And I don't need SATs results to tell me,
How hard you have worked, it's easy to see,
'Lockdown' Year 6, let me shout it out loud,
You've made all your teachers so very proud,
So please continue to learn, fill that brain up full,
And remember, we think you're all wonderful! ?
Stay safe everyone! When it is safe to do so, I know we'll all meet again for our own celebrations.
Mrs. Sorensen
School Day #24 – Thursday 7th May 2020
Hello everyone. It's Ms. Binks here for my second daily shutdown blog. Like all of you, I am continuing to adapt to this new normal and finding new ways of working and spending my free time.  This week, we have all begun phoning the children in our classes to catch up with them and I have to say this has been my favourite part of each day.  I love talking to each family and hearing the excitement in the children's voices as they talk and share their news with you.  I also look forward to logging in to the Class Blog and seeing who has been posting.  My cat Pickle is getting a little too used to me being at home and I currently have to undergo a daily battle of cat versus computer when trying to work.  I will leave to guess who is usually triumphant.
I have found myself reading a lot recently as it takes me to new places at a time when we can't go anywhere and I have been taking the time to read some children's literature.  I find that when some days can be harder than others it helps to lose myself in a good book and take myself on a new journey.  Reading has always been my escape for me and I am thankful for my mum's influence here as she always ensured mine and my brother's lives were filled with books from a young age.
I have particularly enjoyed Charlie Mackesy's "The Boy, the Mole, the Fox and the Horse" which is beautifully illustrated and has some very poignant messages for during this shutdown.  I have also seen he has been creating pieces of art as thanks for all our key workers.  These are my three favourite quotes from the book that reflect our current lives.
As we approach the long weekend, I hope this finds you and your families safe and well and you are staying safe and for now staying indoors.  Remember to follow the words of the mole and be kind to yourself.
Ms. Binks
School Day #23 – Wednesday 6th May 2020
Hello all. It's Ms. Achenbach here from Whitehorse Junior School doing the daily shutdown blog for the second time. Wow! Since I last wrote these blogs have just gone stellar! I've really enjoyed reading them and if you are too, don't forget to click the heart and share your love!
The theme for my blog today is history. I've always loved history and it's the subject that I chose to read at university many moons ago. I've always loved the definition of history as the story of people in the past, how they lived and why they did things. It's simple, but accurate, and the story of the past, the rich ironies that unfold and being able to look back at the whole picture, is something that I really enjoy. There is a great opportunity to think about 'The Lockdown' as an historical event. Make no mistake children, we are living through an event that is unparalleled and will be talked about, and written about, for generations to come.
In just the same way that we ask questions about The Blitz and the experiences of evacuees during WWII, future generations will ask what it was like to live through 'The Lockdown'. What did we do? How did we feel? How did life change? When you study history, you discover that the best type of historical evidence is the first hand account of people who actually lived at the time. These are the 'holy grail' for historians and we call them primary sources. We still need to consider whether they are accurate or biased, but they are so important because they are from the time itself.
A diary is a fantastic example of a primary source. My son asked me recently why Anne Frank's diary is so famous and I told him that it's because it is a first hand account of what was happening from the perspective of an ordinary young girl who was actually there at the time. You see, historians get a lot of evidence about the big figures in history, such as the kings, the queens the politicians, but finding evidence about the ordinary folk, and how it was for them, is always more difficult.
Many years ago, when archaeologists were asked to vote for the most important treasure unearthed in Britain and housed at The British Museum, they didn't chose anything made of gold or silver. They chose words. The Vindolanda Tablets are a number of postcard sized, ink written pieces of wood, which were found in what was a rubbish heap in the ancient Roman garrison town of Vindolanda near Chesterholm in the North of England, just south of Hadrian's Wall. What makes The Vindolanda Tablets so special is that they are one of the oldest primary sources for what life was really like for the ordinary soldiers in Ancient Rome. We can all read what great Roman writers had to say about Julius Caesar's exploits, but this is the evidence that Roman soldiers living near Hadrian's Wall wore underpants, referred to the local Celts as 'Little Britons' and needed more beer. In other words, that they were pretty much just like us! (but no beer for you all, as you are underage!)
At this moment, every one of you is potentially a fantastic primary source about 'The Lockdown' for future generations or even just for your future self. I spoke to a parent recently who told me that her children were making a time capsule to bury in the garden 'because people will talk about this and what it was like in the future' and she is absolutely right, they will. They will want to know what it was like being 'home schooled', was it a positive experience? Did children love it or hate it? Did you miss your friends, or did you find that by communicating online, you actually got to go on more virtual 'play dates' than you had been on real ones? What was shopping like? Was it worrying to see queues? Did you wear a mask? What happened to all the loo roll? Why were rainbows special? Did you cheer for the NHS heroes? And who was Captain Tom and how did he capture the spirit of a nation?
There are going to be so many questions about this time, you can preserve a little bit of history by keeping a record of what it was really like at the time. If you all kept a few pages of a diary telling future generations what it was like, what a valuable primary source your writing would become for historians in the future.
Or you could make your own time capsule. You only need to put some bits in a jar or box, make sure it's watertight and bury it in your garden or hide it away safely. Imagine that! A message in a bottle for future generations. There are instructions on how to make a time capsule here: https://www.personalcreations.com/blog/time-capsule-ideas
Now, I think if I was putting together a time capsule I'd need to put some quiz question sheets in it, as quizzing has become something of an event for me during the Lockdown.  My next-door neighbours have started doing a weekend quiz, yelling questions over the garden fences.  I've discovered that I really need to get better at geography, particularly identifying countries on a map. I didn't realise I was quite so bad at this, but at least I've got some time on my hands to work on improving!
On that note, I will leave you with a geography quiz just for fun. The following pictures are all capital cities. I'll post the answers in a future news story soon, but if you can make up your own 'capital city conundrum' please send your photo to your class email address (you all know about the year group email addresses now, right?) I can't wait to see what you come up with. Take care. Stay safe and Keep Calm and Carry On Learning.
School Day #22 – Tuesday 5th May 2020
This is Mrs. Russell from Whitehorse Infant School saying hello to everyone.  I hope you are all safe and well?  I think people are settling into their new routines and these are becoming the 'new norm' for the time being.  All staff across the Trust are really missing seeing the children and their families.  I know that over the last couple of weeks, schools have sent out staff messages.  If you have missed these or want to see some familiar friendly faces again, then look back in the news tab on the home page to find them https://www.pegasusacademytrust.org/news.  It is really nice for the children to see the friendly faces of staff from their school.  This week, class teachers have started ringing the children at home to see how they are.  Teachers are really enjoying chatting to the children and reconnecting again.  These calls will continue on a fortnightly basis.  So listen out for the phone! Hopefully, you are finding the new weekly online learning pages useful to help you structure the learning at home.  These are now being posted on Sunday evening at 7pm https://www.pegasusacademytrust.org/year-group-pages.  The Trust has also been working hard to source and provide ICT equipment to those families without any internet access at all.
Just a reminder that the homelearning@pegasuacademytrust.org address will shutdown tomorrow,  Wednesday 6th May, now that the dedicated year group emails have been set up.  So if you have anything to share, please send to the following year group emails below
I would also like to draw your attention to the Croydon libraries website.  They have a free online lending service where you can download ebooks, audio books and magazines for children and adults.  Please follow the link https://www.croydon.gov.uk/leisure/libraries/online-library/digital-library-audio-and-e-books
Hot takeaway lunches are still being provided for FSM children at WHM from Monday to Friday between 12 and 1 O'clock.  Any leftover food is being collected to provide meals for the homeless in Croydon.
Many people are using the time at home to learn a new skill or have found the time to re-ignite an old interest.  I learnt to play the piano as an adult, but have not played for at least 15 years! So I was really rusty.  I decided to get my old piano books out and started from scratch.  I was surprised that some muscle memory returned and, after a couple of weeks, I can now play some simple tunes again.  Very satisfying and good for my wellbeing!  I also have my mum living with me at the moment and we have been learning how to bake bread.  Our first attempt was a disaster.  The loaf looked like a brick and felt like a brick.  Definitely not light and fluffy as described in the recipe.  However, a couple attempts later and we actually made an edible loaf!  Not sure it would get the 'Paul Hollywood Handshake' but an achievement none the less.  It was nice to make something together.   When I think about it, the last time I spent more than two weeks at a time with my mum was more than 40 years ago.  So one positive outcome of the lockdown for me has been spending some quality time with my lovely mum.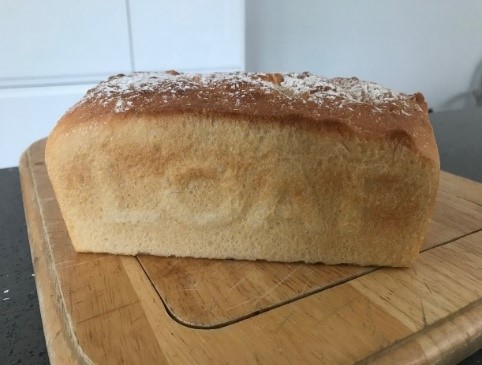 If you have been learning a new skill at home, then let us know via your dedicated year group email.
Remember to look after each other at home and above all stay safe.
Mrs. Russell
School Day #21 – Monday 4th May 2020
Hi everyone, it's Miss. Chapman from Cypress Primary here to write today's shutdown blog. How are you all? It seems very strange to think we haven't seen so many of you for six weeks. We are all thinking of you so much and hoping you are well, safe and happy. When I knew it was my turn to do the blog, I looked up the date and soon realised what an auspicious day it is for so many Star Wars fans! May the 4th is also known as Star Wars Day and the traditional greeting is to say to people: "May the force be with you!"  It was often used as people parted ways, or in the face of an upcoming challenge. The phrase originated in Star Wars: Episode IV A New Hope, and has continued to be a classic part of Star Wars stories ever since. How appropriate that we should use that phrase today, as we have all been facing challenges in the past few weeks and continue to do so. One of my personal challenges has been to learn something (anything) about Star Wars. So, in the best spirit of Pegasus, I had to call on the knowledge of my friends to help and I think one of the many things I have learned through this time, is that there is always someone who can help. Our personal worlds have shrunk, yet there is still a huge support network out there for us all.
So what else have I Iearned during lockdown? For me, home schooling my own children has been quite a steep learning curve. I quickly realised that I needed to polish up my Year 5 Maths knowledge and don't get me started on Year 8 Physics! I have found renewed joy in the simple things; my daily exercise usually involves a walk around my local park with my son and daughter. We've all had time to slow down and really notice the little things: raindrops on roses (gosh I sound very Sound of Music!), the parakeets in the trees, the beautiful sunsets.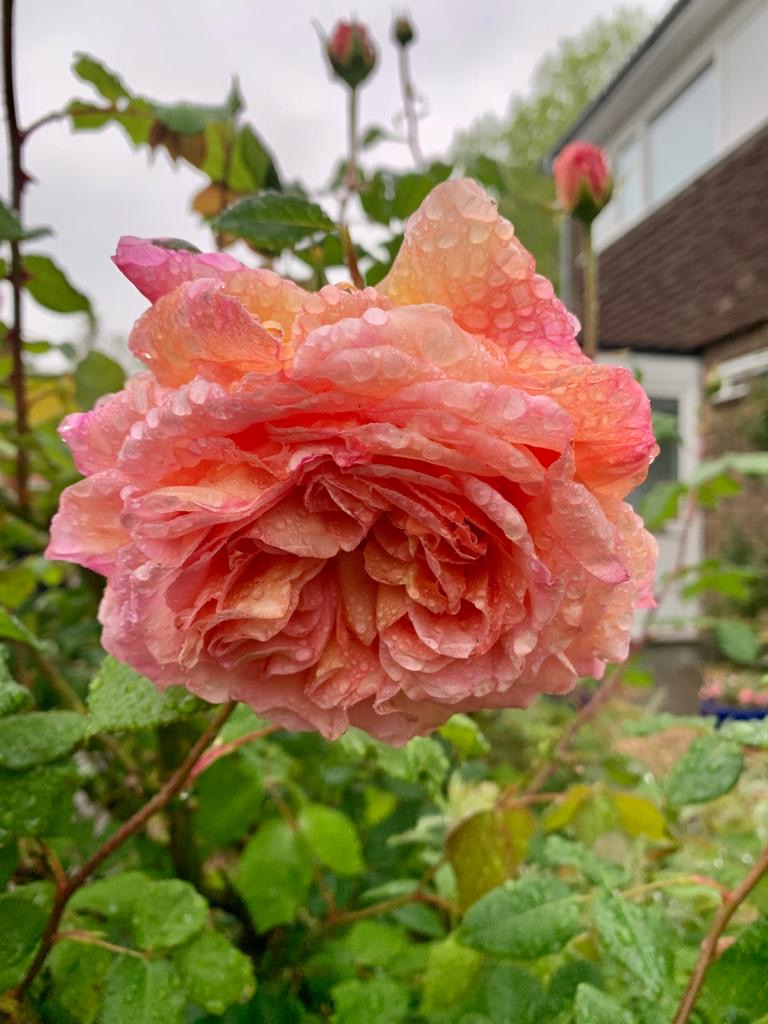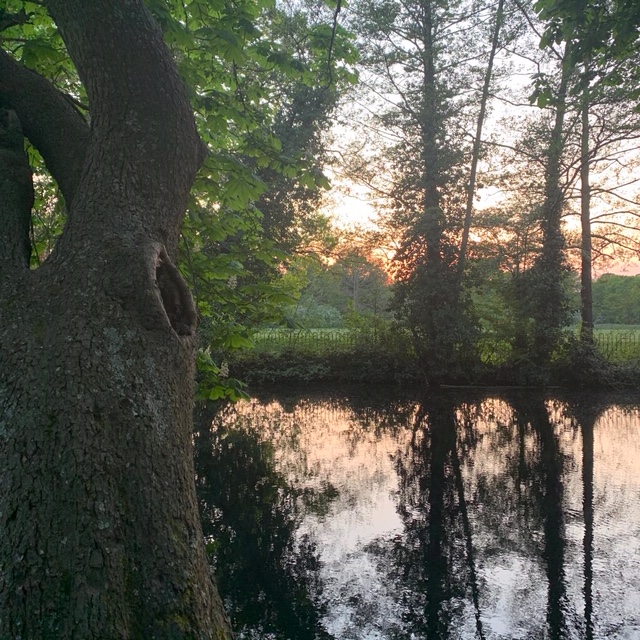 These things were always here but in the hustle and bustle of 'normal life' they can sometimes be missed. I have enjoyed working at the key worker provision at Whitehorse and getting to know new children and staff.  We take for granted so much, such as our amazing NHS and this difficult time has made me appreciate the things I used to do without a second thought: meeting a friend for a coffee and a chat, going to work and being with you all every day with your stories and laughter, seeing friends and family whenever I wanted to.
I hope you are finding your own new 'normal' and have been accessing the Pegasus Home Learning Pages? The staff have been working hard to constantly reflect upon and improve our home learning offer – please click here for the latest communications update from Mr. Roberts. Don't forget to keep reading as much as you can. In the words of Mason Cooley: "Reading gives us some place to go when we have to stay where we are." That couldn't be more appropriate now; I have been re-reading many of my favourite books and they have taken me all over the world, at exactly the time when none of us can travel. I also love the fact that authors such as Julia Donaldson have been making some of our best known and well loved tales relevant to the current situation.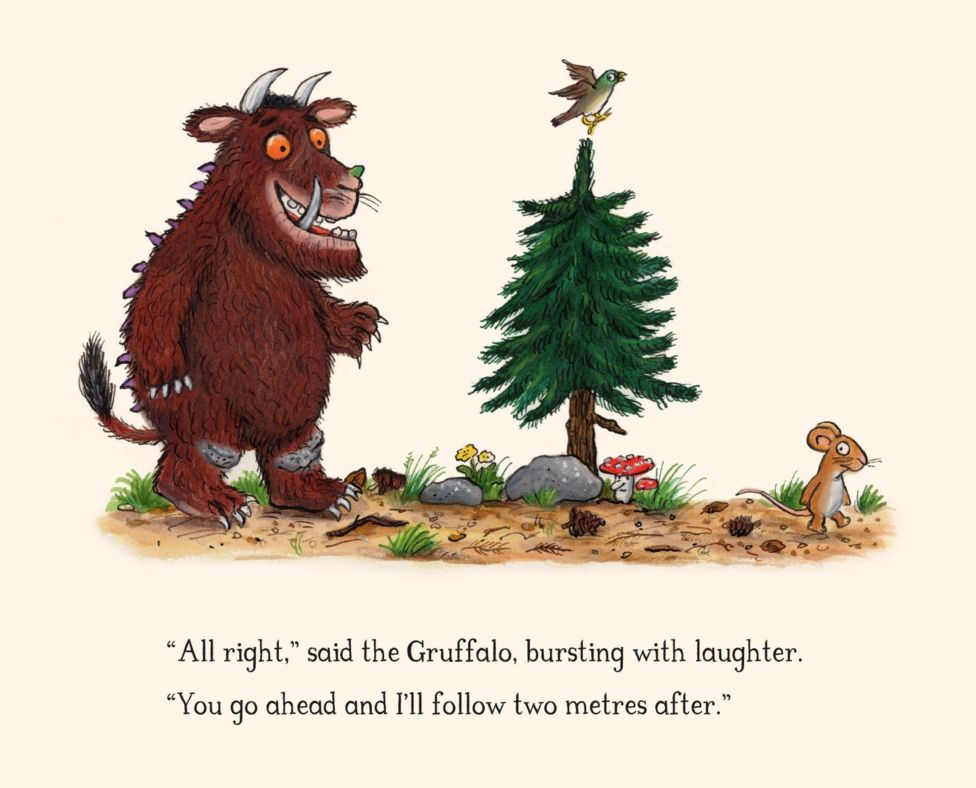 We don't yet know when we will all be back together, but I know there are some new habits that I will try and keep hold of when life goes back to 'normal' – gratitude being the most important one. When my children were tiny babies, a good friend said to me: "The days are long but the years are short" and I've always remembered this. Each day, week and month might seem endless to us right now but we will look back and this challenging time will be in the past, a moment in time that one day will be part of our shared history. Keep going, keep smiling and keep persevering and I hope so much that the Pegasus Family will be together again soon. Until then: "May the force be with you!" and at least this lockdown has meant I have had time to prepare my outfit for the next Star Wars convention!
Have a good week everyone!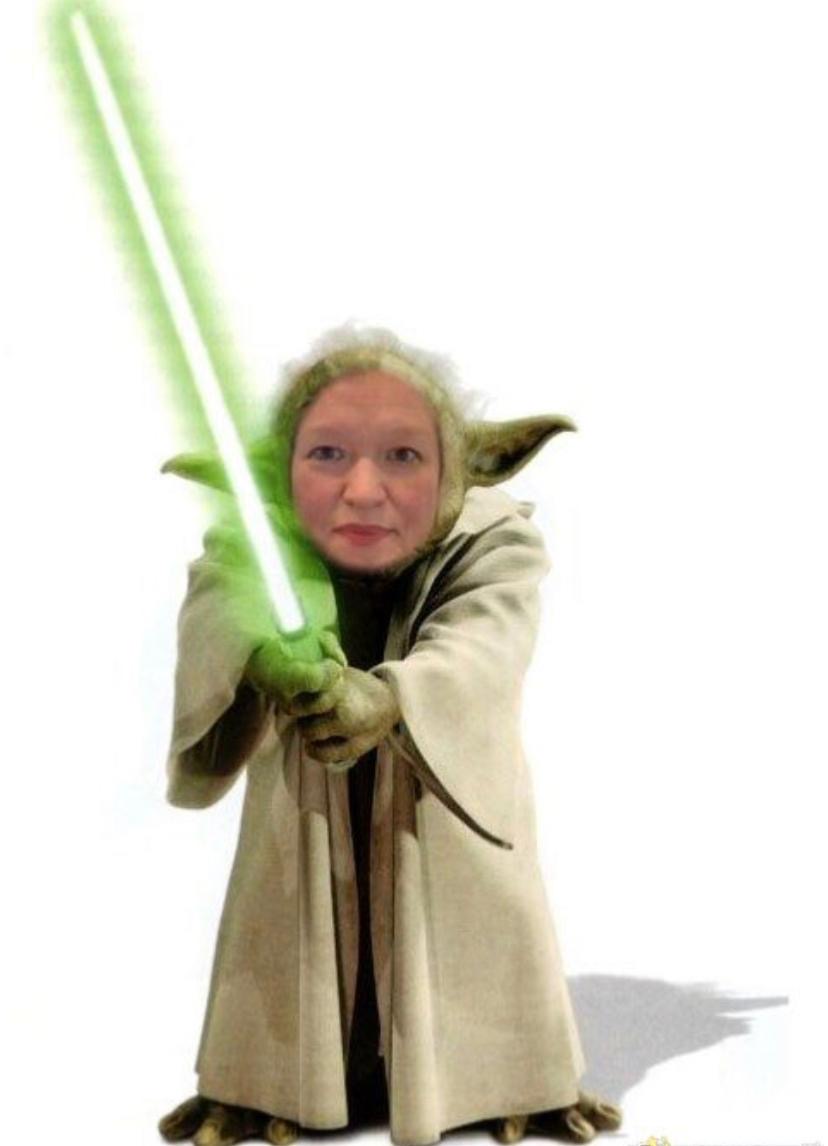 School Day #20 – Friday 1st May 2020
Hello everyone, it's Miss. Waters here from Ecclesbourne and today I have the pleasure of writing the blog. The good news is that it's Friday and we have all managed to get through another week in lock down. I can't believe it is 6 weeks ago today that we said goodbye to all of you, not knowing when we would see you again.
Not only is today Friday but it is also 1st May often known as May Day which is celebrated by many countries across the world. The 1st May, originally called Beltrane by the Druids, signifies the beginning  of summer and the promise of warmer days ahead. This is good to know especially after the unsettled weather we have had this week!
May is my favourite month of the year; we are fully into the spring season, the flowers are blossoming and the birds are singing. It also starts getting lighter in the evenings and most importantly it is my birthday month!
There are many ancient traditions associated with May Day, some of which we still see today, such as dancing around a May Pole. I thought I would share a few of these ancient traditions that you might have the opportunity to try out this weekend but that still follow self-distancing guidelines.
May Day Flower Bouquets
One old May Day custom is to deliver a small cone or jar of flowers to a neighbour or friend, hanging the bouquet on
your neighbour's door handle. This is a lovely idea which will brighten up someone else's day, especially during this
time of isolation. If you don't have access to any flowers maybe you could draw a picture of some flowers instead.
Bringing nature in
Another ancient tradition on May Day is called 'bringing in the green'. People would go out and collect items from the forest to signify the beginning of summer. Why don't you see what you can find when out on your daily exercise? You might collect leaves, flowers or fir cones to display at home. You could even try and make these natural items into
something like Thomas in Clydesdale Class.
3. Lighting a Candle
The Druids celebrated May Day with a bonfire as this signified them lending heat to the sun for the summer ahead. Although you can't have a bonfire, maybe you could ask your adult to light a candle for you and, as May Day is about new beginnings, you could think of one thing you would like to do before the end of the summer.
If any of you are able to try out any of these May Day traditions then please share them by emailing homelearning@pegasusacademytrust.org or post on your year group blog.
Since the 1880's, May Day is now more commonly known as International Workers Day or Labour day after huge numbers of people demonstrated to ensure fairer working  conditions such as limiting the workday to 8 hours. May Day is now a celebration for all the labourers and workers across our country. I can't think of a better time to celebrate and thank all the different
workforces who are continuing to keep the country running during this pandem
ic. Thank you to our parents, carers and extended Pegasus family who work tirelessly for the NHS or who are key workers
in different areas. Thank you to our amazing teachers, senior leadership teams, TAs, caretakers, cleaners and catering staff who are keeping everything running so we can continue your education. Thank you to everyone who is staying home so we are all stay safe. I have always known Pegasus Trust was a special place to work but it is at times like this you realise how just how special it is.
Have a lovely weekend everyone. Stay safe and take care.
Miss. Waters
School Day #19- Thursday 30th April 2020
Hello everyone, It's Miss. Matthews here from Ecclesbourne.  It feels like forever since I have seen all of your lovely faces and I really miss the buzz of being in school every day. There's nothing quite like it. But for now, it is important that we all stay at home to keep ourselves and everyone safe and well.
Your class teachers are also missing you and have set up your class blogs so that you can stay in touch and share your experiences of the new 'normal' we are experiencing. Please keep using them so that we can hear from you all and know how you are getting along. School as you know it has changed but we are all still here thinking and caring for you deeply.
I have been busy since I was last in school; making sure that all teachers have access to our school network, that children can work with the home learning material our teachers have so expertly set up, reading your class blogs and supporting your teachers and teaching assistants to complete online training. For some exciting news about what the music team have been up to and the opportunity to perform online with Ed Sheeran have a look here.
I have also been busy moving house, painting and decorating (which I've discovered is not my forte) and spending time with my fiancé and big children as my son is home from university now and my daughter has been busy preparing her art portfolio for college. We have been doing a bit of baking too and made a massive Oreo cheesecake which was easy to make and really delicious. Here's a link to the recipe: https://www.livewellbakeoften.com/no-bake-oreo-cheesecake/.
Each day, I am reading which I am finding enjoyable and relaxing. This is an excellent way to let your mind escape and explore without leaving your home so I hope you are reading everyday too.  Excitingly, I have also been to have my pregnancy scan (yes…for those who don't know – I'm expecting a baby in August!) where I discovered I am having a girl! So, I have been enjoying thinking of names and feeling her wriggle around inside my growing tummy.
I am also trying to stay away from the fridge and take daily exercise. This is good for my mental health and physical health as I get to have some time and space to think and discover the area I live in now that I have moved. Looking after your mental health is just as important as your physical health so make sure you are taking some time for yourself to do that- even if it just finding a quiet five minutes to sit and breathe deeply. You can try these breathing exercises at home: https://www.youtube.com/watch?v=iEEJT9cYsm0 . It's also been so good to hear through the class blogs that some of the children are still doing their 'daily mile' which is excellent for your overall health. Here are some photos I took when the sun was shining and I was on one of my mindfulness walks.
I cannot wait to be back in school and have the children visit my office dropping by to say hello or popping in to get plimsolls! I even miss trying to help them solve their disagreements and learn more about how to get along. I'm sure that when we do all return to school, we will come back with a new appreciation of what special places our schools are and how much we value being part of a school community. I know I will.
In the meantime, please keep interacting on the class blogs, completing your home learning, spending time with your families and taking time to look after both your physical and mental health. Take care of yourselves and your families and this will, hopefully, soon be over.
Take care,
Miss. Matthews
School Day #18- Wednesday 29th April 2020
Hi everyone! It's Miss. Tye from Whitehorse Junior School here and it is my turn to write today's blog.
Wow, I can't believe it's been almost 6 weeks since I saw you last. I hope that you are all well and, although the sun isn't shining as much as last week, we are all keeping positive and busy.  I know that I am!
I wanted to base today's blog on something that is really important to us all – our 'Pegasus People' values – and to think about how we are using these values day to day (ever more so during these difficult and strange times).
WE CARE

In what has become a weekly tradition, the nation comes together each Thursday as part of the 'Clap For Our Carers' campaign, to recognise the efforts of the AMAZING NHS workers, fighting to help people during this pandemic every day.  Each Thursday, my family and I eagerly look at the clock and await the chime of 8pm.  Together, we stand outside and clap and cheer as loudly as we can.  Seeing my street and neighbours (many of whom I don't know) working together as a team to show our support is extremely humbling and often brings a tear to my eye. WE CARE!  Some of you will know people or have family and friends who work for the NHS or as a keyworker.  So, let's ALL continue our support and show that WE CARE for the NHS (we really couldn't be without them).  I hope that many of you can join in with 'Clap for our carers' this Thursday at 8pm!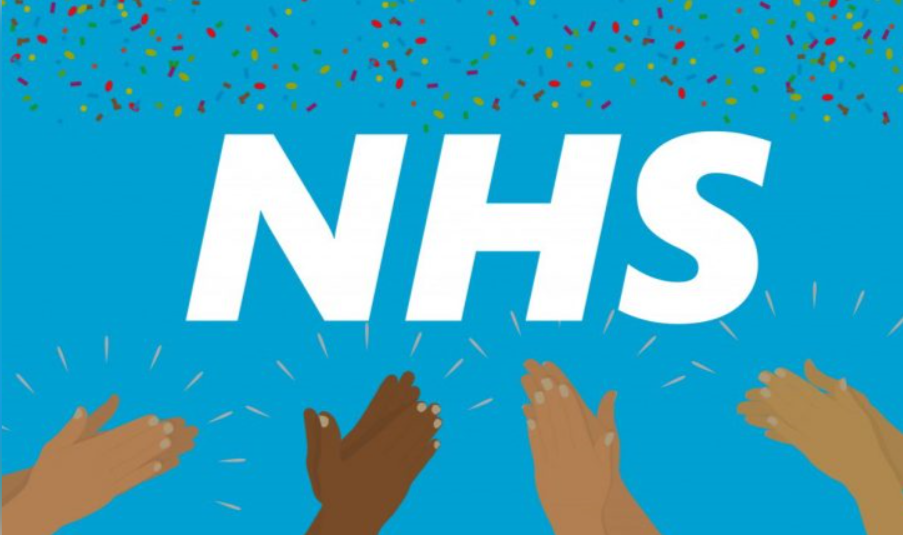 WE ARE PROUD OF OURSELVES & PROUD OF EACH OTHER

I would like to take this opportunity to say a big thank you and to say that we are all very proud of our 'Pegasus Team'.  This includes:
The staff – who have ensured that daily learning can still go on for our children, producing excellent resources & visual aids.  Many members of staff are working incredibly hard at our keyworker provision.  Others have collected and donated food for hampers.  Keep up the excellent work!
The Pegasus parents – who are working extremely hard at home with their children, trying to juggle children of all ages, fitting in school work as well as their normal day to day jobs.  You have been very supportive throughout this period and it is important to remember that you are doing a great job too.  Thank you.
The Pegasus children – this is a tough time for you all, as you haven't been at school for a long time now.  Your routines are different, your working environment is different and you aren't around your friends and teachers.  However, you are all making a tremendous effort in accessing your year group pages, sending in photographs and completing daily learning activities.  Well done and keep up the hard work.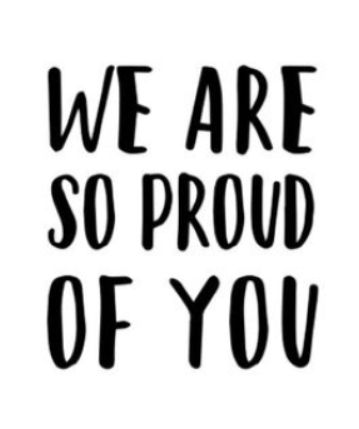 WE HAVE GOOD MANNERS

Just a friendly smile and a simple 'Hello' and 'How are you?' really do go a long way.  As many people are in isolation, working from home and keeping themselves safe, it is important that we are still kind to those around us.  I have an elderly Grandad and when I call him, I am overjoyed to think that his neighbours have shown good manners and asked him whether they can get him any supplies and simply just checking in on how he is doing.  These strange times really do show the best of us as human beings.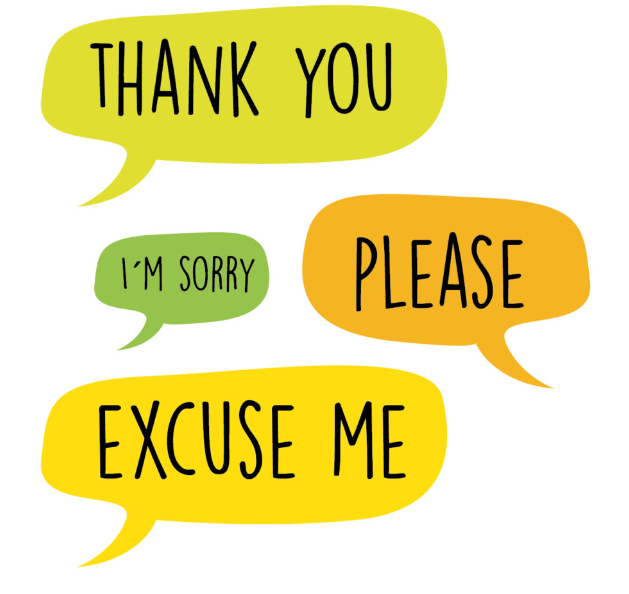 WE ARE SAFE, HEALTHY & HAPPY

STAY SAFE: Whilst out shopping for supplies or your daily walk, remember the social distancing rule.  Stay 2m apart from other people and wash your hands regularly.
HEALTHY: Lots of exercise, eating well and drinking plenty of water is really important for our body and mind.  I can safely say that my legs have never ached more during this lockdown.  My daughter and I, regularly take part in the Jo wicks PE sessions or go out for a short walk or cycle.  I have even taken up running.  Yes, you did read that correctly.  Running I tell you.  I actually quite enjoy it!  It allows me to clear my mind and start the day with a positive and refreshed outlook.  Have you been doing your daily exercise?  What have you enjoyed doing? Have you taken up something new like me?
HAPPY: Although times are hard and many families and people you may know are going through a difficult time, it is important to try and remain positive.  Think of things that make you HAPPY.  Do things that make you happy too!
Things that make me happy – talking to my family and friends; playing board games with my daughter, playing with my 1 year old twins in the garden; ooh, and let's not forget-eating a slice of cake.

WE STRIVE TO BE INDEPENDENT
Right now, you are all INDEPENDENT learners.  You are busily working at home on your school work; attempting tasks that you may not have done before like DIY with a family member, gardening, cooking, and generally learning new skills.  Take this time as an opportunity to learn something NEW like me:
SSSHH, don't tell anyone but I really do think that I could become the next winner of The 'Great British Bake off'.  You could just call me Miss Tye,  AKA Miss Mary Berry #2!  I have been busy learning new things in the kitchen, baking lots of yummy cakes, an apple crumble, an apple tarte tartin (my personal favourite) and an apple frangipane tart. Apple being the main ingredient here!  Don't get me wrong, you would not have wanted to see or taste my first attempt at an apple tarte tartin (who knew that puff pastry needed to have little holes put in it to stop it growing and growing – it took up the whole of my oven!) The second and third attempt were much better.  Practice really does make perfect. Learning something new and achieving something is very rewarding. Go on, give it a try!
Don't forget that your class teachers have been working hard on your year group learning pages, producing some great ideas for you to do work at home (Independently).  The activities really do look fantastic.  You also have your class blogs, which I am thoroughly enjoying reading.  This is a great way to communicate with your teacher and peers.  If you haven't done so already, then please take a look at them, as well as the following website which has excellent resources for you to do at home https://www.bbc.co.uk/bitesize/dailylessons
If you'd like to share any photos of your work and/or activities that you have been doing each week then please email them to homelearning@pegasusacademytrust.org.  We would love to see them.
Remember, you are a PEGASUS PERSON and we will get through this. I can't wait to see you all really, really soon.
For an extra bit of cheer and positivity, take a look at the recently added news stories from the Whitehorse Manor Junior staff and the Brigstock staff:  https://www.pegasusacademytrust.org/news/a-message-of-positivity-from-the-staff-at-whitehorse-manor-junior-school
Take care!
Best Wishes from Miss Tye

School Day #17- Tuesday 28th April 2020
Good evening all.  It's Mr. Robins from Ecclesbourne here with our shutdown blog … a little later than planned tonight!
It may be school day #17 but when we wake up tomorrow it will actually be 40 days and 40 nights since we have all been in school.
When I realised this, it occurred to me that there seems to be some significance to 40 days and 40 nights.  Some of you will know that the period of Lent is 40 days symbolising the time Jesus spent in the desert.  Others may know that Moses spent 40 days on Mount Sinai. The great flood that caused Noah to build his ark came after 40 days and nights of rain.
In some cultures, 40 days is considered the length of time a new mother should stay at home with her baby before venturing out. In Latin America, this period is known as la cuarentena meaning 40 days which, topically, is also the source of the word quarantine.
Nowadays, we hear from life coaches telling us that you can change your life in 40 days because it, apparently, takes 20 days to break a habit and 20 days to form a new one. So why the importance of 40?
Like any good student who wants to learn why something is as it is, I set about finding out. My research suggests that in Ancient Hebrew 40 meant 'appropriate' so we often hear stories of things being 40 days long (or 40 years) when it was meant to show an 'appropriate' length of time (often for the endurance of hardship). When it was used in terms of time, it simply meant a "long time".  Thus, the phrase "40 days and 40 nights" was just another way to say a "really long time".
There are certainly days when not being in school seeing friends and colleagues feels like 'a really long time' but hopefully we will all be back together again soon. Remember that one of your learning powers that we've spoken about a lot at school is being resilient and now is a time when all of us have to remember to persevere.
Now you know what I've been learning this week, why don't you share some of your learning through your class blog here or through our home learning email homelearning@pegasusacademytrust.org.
So, 40 days in and I hope everyone is keeping safe and well.  Apart from all the excellent learning resources available here, what else could you have been doing with your time?
If you're lucky enough to have a garden or even a balcony or window box, you could try growing some seeds. The Sun is giving away sunflowers seeds here https://www.thesun.co.uk/news/11476660/free-sunflower-seeds-giveaway-lockdown/
I've been busy with my children making a vegetable patch and we have even built a scarecrow to keep the birds away.  Hopefully, we'll have something to harvest later in the year.
What about exercise? Perhaps you've been doing laps of your bedroom? Did you know that even if you've only walked 1 mile a day, had you been able to set off South from Ecclesbourne School on day #1 you'd just be coming to the outskirts of Brighton which Is 43 miles away.  You'd be there in time for the weekend!
Alternatively, if you started with one press up on day one and doubled the amount of press ups you do every day you'd now be up to 1,099,511,627,776 press ups (unlikely but if you've used your time for this well done and please send a photo of your muscles!) This is due to something called exponential growth which leads me to an old maths problem for you to solve.
A lily pad is growing in a pond and it doubles in size every day. After 40 days it covers the entire pond. On what day does it cover half the pond? If you've got an answer why not show me how you worked it out and send it to your blog or the home learning emails.
Remember to stay safe, take time to look after your mental wellbeing as well as your physical health.  Try to keep learning and be kind to each other!
Mr. Robins
School day #16 – Monday 27th April 2020
Welcome to week 2 of the summer term. It's Mrs. Sorensen from Cypress Primary – Lower School here and it's my turn to update our daily shutdown blog. It feels incredibly strange to be working from home on a Monday afternoon, when we'd all usually be learning with our friends and enjoying the sunshine on the Cypress field at the start of the summer term. I have been trying very hard to keep myself busy, not only with school work but also with gardening, daily exercise and contacting family and friends. I've even been trying to learn some Danish! Hej allesammen, jeg savner jer meget (Hello everyone, I miss you lots). At this challenging time, it really is incredible that technology allows us all to keep in touch with our loved ones over messages and video calls. My two cats have definitely been enjoying all the extra attention and staff from Cypress Lower School have been busy sending me photos of their fluffy friends which you can see in our latest news story here. All the staff at Cypress send everyone their love and can't wait to see you all again, as soon as it's safe to do so.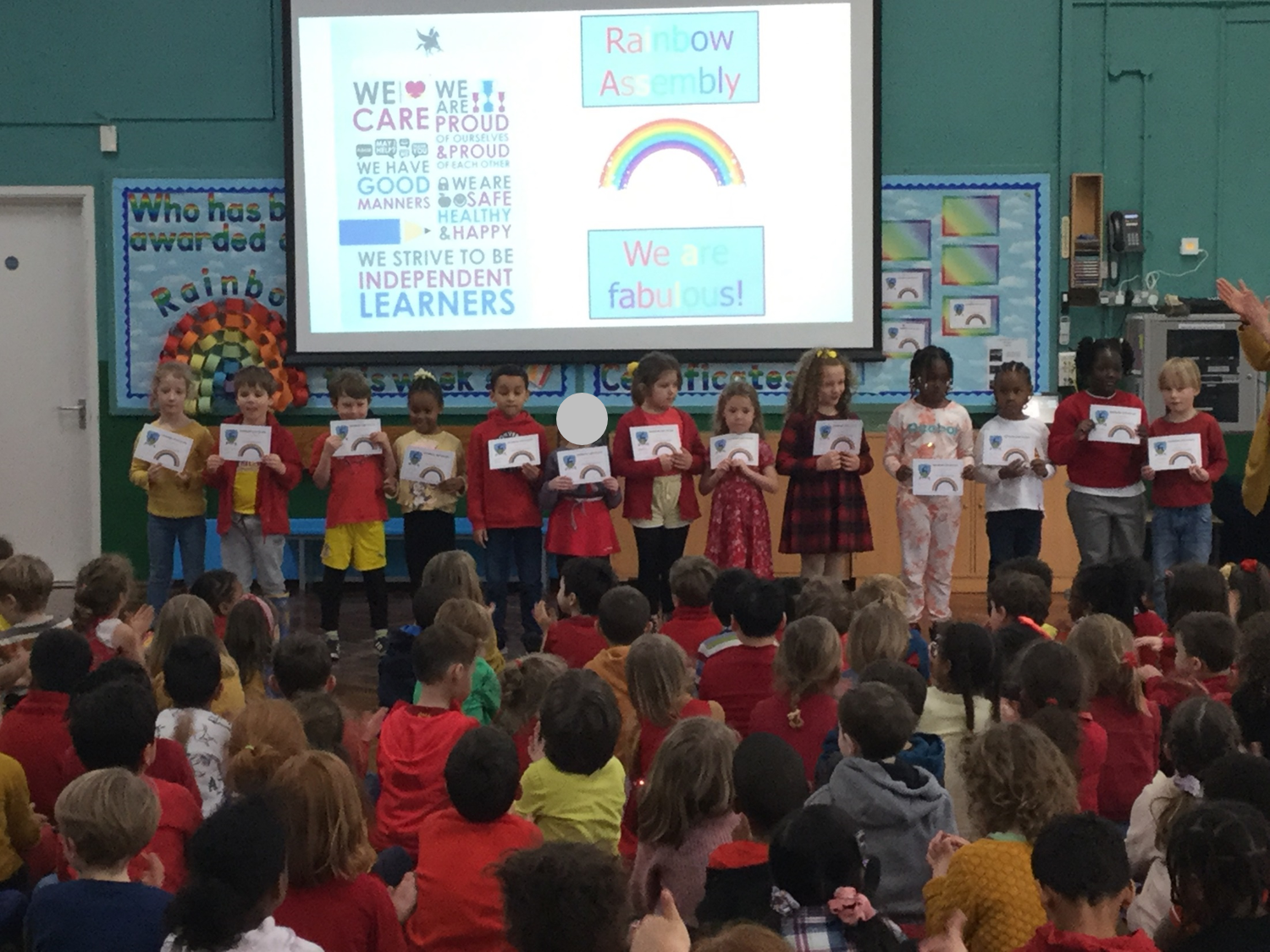 Staff across Pegasus have been working hard in so many different ways and I'd like to take this opportunity to thank them for all of their incredible efforts. Many members of staff have been working tirelessly at our keyworker provision based at Whitehorse Manor, others have collected and donated food for hampers and I'd like to thank Ms Fernandez from Cypress who has been sewing cotton face masks for staff to wear at Whitehorse, when our stocks started to run low. Here's a photo of Ms Mitchell modelling one! Our school office teams have been answering emails and staff have also been very busy contacting families. We have over 2200 children attending our Pegasus schools and we are exploring ways that we can reach out and contact all of our families over the coming weeks. Watch this space!
Most importantly, our teaching staff have been working remotely from their dining room tables, sofas and gardens to create amazing home learning resources for our Pegasus children – something none us were ever prepared for when we studied towards our teaching degrees. The home learning resources that are now being uploaded weekly are of an absolutely exceptional quality. Staff year group teams from across the Trust are working closely together to generate ideas, find and make resources, record videos all whilst linking this to what our children would currently be learning within the curriculum. I can't wait to go on a virtual visit to The Great Wall of China or the Florida Aquarium as part of the whole Trust challenge this week!
So much hard work and dedication has gone into producing these resources for our families and it's lovely to see photos of happy and hardworking children being sent into homelearning@pegasusacademytrust.org. As I'm writing, there are currently over 30 emails sent in just today so I thought I'd share some of the fantastic photos with you all. Please keep them coming!
| | | | |
| --- | --- | --- | --- |
| | | | |
| Leah from Cypress with her pirate treasure island | Jessica from Whitehorse has created a fantastic rainbow giving us all hope and thanking the wonderful NHS | Stefan and his brother are working hard on their reading and maths from home | Cameron from Whitehorse and his fabulous Supertato superhero drawing and writing |
Please remember to be good for your grown-ups at home, try your best and above all else stay safe. I can't wait to see you all on the Cypress school gate as soon as we all can return.
Take care,
Mrs. Sorensen
School day #15 – Friday 24th April 2020
Happy Friday everyone!  It's Miss Hall here and I'm currently writing today's shutdown blog whilst working in the sunshine in my garden.  I have rather a nice office on the Brigstock Site (a huge shout-out to all the children, staff and parents at Brigstock) but I have to say being outside surrounded by nature on a nice sunny day makes for a rather nice working environment too!  I normally find it very easy to get that 'Friday feeling' but after weeks of being at home I have found myself losing track of the days a little bit this week – it can seem that one day very easily rolls into the next particularly when you are missing seeing friends, family, colleagues and the children at school.  With that said, I thought I would find my Friday feeling through sharing some good news and feel good stories from the past week.
Firstly, congratulations to Miss. Pira and her family as she welcomed baby Mila safely into the world this week weighing a healthy 7lbs 5oz.  I've seen a photo and she is gorgeous!
Secondly, I'm sure like many of you, I've been captivated by the story of Captain Tom Moore who approaching the hearty age of 100 years decided to raise money for the NHS through walking laps of his garden.  He is now creeping towards the £30 Million mark in funds raised.  What an inspiration!
Thirdly, Stars and Royals this week helped the BBC raise £28 million through their three hour 'Big Night In' show.  This event saw Children in Need and Comic Relief join forces for the first time and the government promising to double the total raised.
Lastly, I would just like to thank all the NHS staff and Key workers in our community for their continuing services in keeping us safe and the nation ticking over during these unprecedented times.  It was lovely to see Whitehorse lit up in blue in a show of support.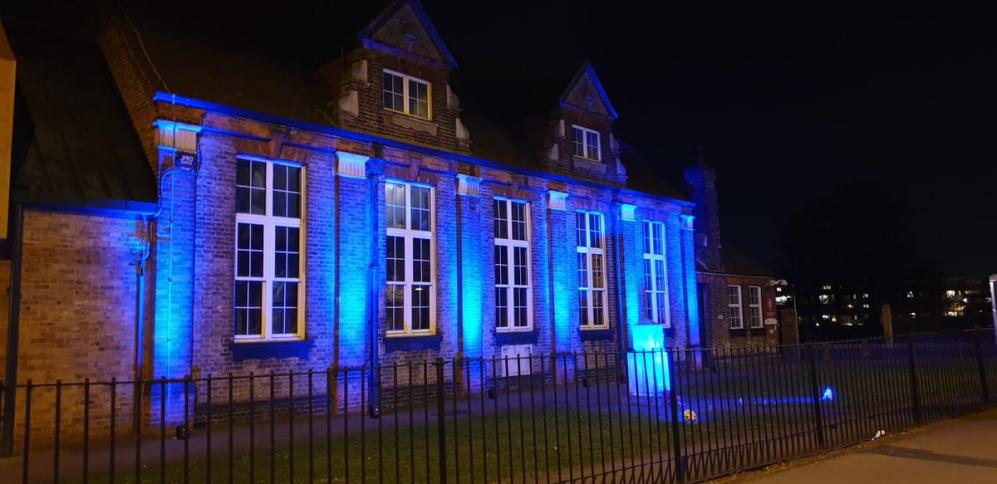 It is quite humbling during these testing times to see such extraordinary efforts and sacrifices being made by individuals, groups, organisations and the nation as a whole to support others.
I hope you find your Friday feeling!
Remember to Stay Safe and protect the NHS.
Miss. Hall
(PS If you haven't seen the amazing homelearning video yet you should!  Click here to watch it and see if you can spot any familiar faces. You can also instantly access 1000's of eBooks, eAudio, digital magazines, newspapers and comics, plus other online resources, all for free through Croydon's digital libraries! Please visit: https://bit.ly/CroydonDigiLib  )
School day #14 – Thursday 23rd April 2020
Hey everyone!  It's Mr. Powell here and it's my turn to write the next entry of the Pegasus shutdown blog.  I wanted to start by saying how much I am missing everyone I see on a day-to-day basis in our Pegasus schools and I can't wait to see all of your lovely faces again soon!
Today is a special day for two reasons.  Firstly, today is William Shakespeare's birthday  (Pop Quiz Q1; Shakespeare died on 23rd April 1616. Why was this peculiar?)  Shakespeare is widely regarded as the greatest writer in the English language and the world's greatest dramatist.  He is often called England's national poet and is known as the "Bard".  I found this quote that I had to share with you all as it seemed appropriate for the times we are in – time will go slowly if you are waiting for things… you should do things that you love doing and enjoy being with the people that you love.  The more we all do this, the quicker this will all be over and we can be reunited once again.
Today also marks St George's Day in England.  This remembers St. George, England's patron saint.  The anniversary of his death, which is today, is seen as England's national day.  According to legend, he was a soldier in the Roman army who killed a dragon and saved a princess.  Here is a link to find out more about St. George  https://www.youtube.com/watch?v=iLjyPqYfZxQ   (Pop Quiz Q2; Apart from England, what other countries is St. George the patron saint of?)
So what have I been doing in the last … I've lost track of how many weeks it has been since we broke up from school and been in lockdown.  Well, we've been inventive in both our learning and our games time… even combining the two.  The best game we've invented is called 'Nerf Spell'.  Our house is filled with Nerf guns and bullets and I'm sure some of yours are too.  So, we thought we'd make some letters and stick them to the inside of our window.  Then we'd go outside and give each other a word to spell.  We would load our bullets and hit our target letters in order to spell our words – the winner being the one who spells their word the quickest.  It's great fun and a wonderful way to learn spellings – especially those tricky words.
Whatever we are doing at home, we make sure we have fun doing it.  Even the most boring of tasks can be turned into a game if you use your imagination.
When we do get to explore outside, we have been doing scavenger hunts looking for all sorts of things starting with different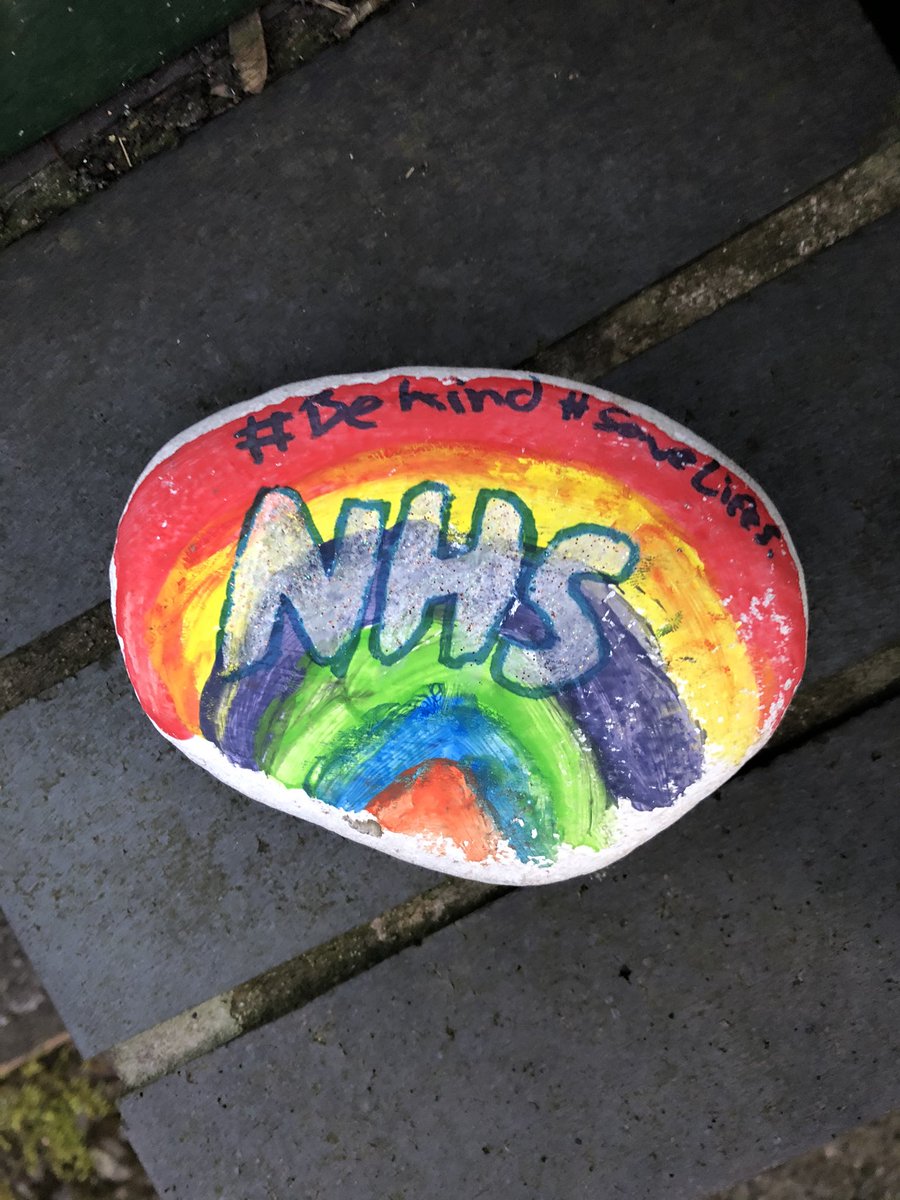 letters or of a particular colour or size.  While out and about, we have also found some spectacular rocks painted by children and left for others to find.  Here's an example of what we found and then hid again for someone else to find.
Make sure you are all getting onto the website for all the lovely activities your teachers are leaving for you on our year group learning pages here as well as commenting on the class blogs. I love going on there and reading the lovely comments between teachers and children and can't wait to read your lovely comments soon too.
Any photos you'd like to share with everyone are also most welcome at homelearning@pegasusacademytrust.org
Remember to stay safe, look after each other and hope to see you all really soon.
Take care.
Mr. Powell
School day #13 – Wednesday 22nd April 2020
Happy Earth Day! It's Mrs. Carpenter from Cypress Primary – Upper site here and I am excited to be updating the shutdown blog today. As you may know, today is the 50th anniversary of Earth Day. The theme this year is climate action. Although we are in the middle of one battle, climate change represents another big challenge. It is said that when a child born today reaches 80 years old, the world will be 6 and a half degrees warmer. That might not sound a lot, but the planet only warmed by 7 degrees in the last 12,000 years!
Although home computers and televisions are busier than ever at the moment, overall, the country is actually using less energy because of businesses being closed. Morning and afternoon electricity demand is apparently down by nearly 20%! I wonder whether lockdown will bring about permanent change to the way some sectors run their businesses, which may, in turn help our planet.
Your child's teachers may have set a task this week around this event.
I know that many of you are taking full advantage of all of the wonderful learning activities available for your children to do each day on our year group learning pages here.
Although my family are all at home, we are working hard on our learning tasks daily. School may be out – but learning definitely is not!  My little ones have definitely enjoyed the daily selection of lessons from the Nursery learning pages this week. They especially loved checking in on the 'Barn Cam' at Folly Farm – a great way to visit while staying safe and staying indoors!
Yesterday, after a day spent working, and a short stint of gardening and looking at plants (and of course an in-depth discussion about the anatomy of flowering plants), my son and I snuggled down to watch episodes from the classic batman series from the 1960s. This of course, led to the most delicate 30 minute negotiation during lockdown so far, around the possibility of taking off his batman suit, mask and cape at bedtime – but it was lovely to spend some quality time together. Although it is a strange and sometimes difficult time for us all,  I am making sure I appreciate this time at home with immediate family.
Whilst working at home, I've also been visiting the class blogs. It's fantastic to see children sharing their amazing work and talking about what they've been doing with their teachers and friends. Please do encourage them to keep blogging to stay connected to their teacher and classmates.
We also enjoy seeing the fantastic work that children are doing at home, so send in any pictures of your children at work to homelearning@pegasusacademytrust.org so we can celebrate their hard work.
Missing you all and hope to see you soon,
Mrs. Carpenter
School day #12 – Tuesday 21st April 2020
Hello everyone. It's Ms. Binks here from Cypress Primary and today it is my turn to update the blog.  It has been very strange over the last few weeks not going to school and I have realised how much I enjoy seeing the children every day.  We have had to adapt very quickly and I have been learning lots of new skills.  I have learnt how to upload videos and record an audio of myself teaching and have been working hard with the rest of the teachers in my team to get our year group pages up and running.  I have enjoyed going to Whitehorse once a week and helping to run the provision there as it has given me a chance to get to know some new people.  Today we had out first Year 4 planning meeting on Zoom and it is all of these things that make me so proud to be part of Pegasus as we really all do care about one another.
The Easter holidays have been strange as this is a time I would normally spend with my parents, brother and niece and nephews.  We managed to send each other cards and eggs through the post and to have an Easter Sunday catch up on Face Time which was a first for us.  The time at home has given me a chance to discover old hobbies that have become new again.  I have been doing jigsaw puzzles, made  a huge Lego Disney castle and read so many books.  The world is a quieter place at the moment.
These changes have impact on everyone.  Today the Queen celebrates her 94th birthday.  This year, there is no gun salute and she is celebrating with her family over the internet which is impressive for a 94 year old.
Sir David Attenborough, who I have loved watching all my life, is now filming geography lessons as part of the BBC Bitesize series for children.  I can't wait to see what these are like.
I hope that you and your families are all keeping well, staying safe and staying indoors.  Finally, a reminder about our blogs for children in Years 3 – 6 which you can access here.  The teachers are all missing their classes and would really like to hear from them so please encourage your child to log in and leave a quick post or comment so that we know that you are safe and well.
We look forward to reading your new posts soon.
Claire Binks
School day #11 – Monday 20th April 2020
Hello everyone and welcome 'back' after the holiday.  I hope that you are all well?  We 'returned' to home learning today and also launched our new Year group pages – which lay out our expectations that children within the Trust will complete 3 x 45 minute activities each day.  We have received a number of kind comments saying that it is now very clear which children should do which activities so thank you for that.  The thinking behind our new method is explained in a news story that we wrote last night so please read that if you have not already done so.  It is now clear that the country will be in lockdown for at least three weeks more and so we need to establish good home learning behaviours for our children, which everyone accepts is not easy. Two major resources for home learning  – BBC 'Bitesize' and Oak National Academy have also launched today (they must have heard that Pegasus were about to launch and tried to steal our glory!) and where appropriate we will link to these from our own year group pages when a new set of work loads up each Monday at 7AM.  What we're really trying to do over the next 2 weeks is get our children to engage with the blogs that we have created – the purpose of which is to chat with their teachers in a group about the work that they've been doing at home.  If your child is in Years 3-6 please encourage them to log in and tell their teacher how they're getting on by leaving a comment.  Many have but there are some we have not heard from.  If you are unsure of how to log in to the appropriate blog please read the instructions here.  Have a good evening and don't forget to keep the photos and comments coming by e-mailing homelearning@pegasusacademytrust.org.  We're especially interested to see completed examples of the mini books that each year group has been asked to make and complete on different themes this week.
Jolyon Roberts
School day #10 – Friday 3rd April 2020
The last day of what would have been the normal spring term ended in a subdued fashion without all the normal seasonal activities – Easter cards, daffodils and Easter eggs.  We will have to rely on our families to get these done this year – do keep us informed about progress by sending your photos to homelearning@pegasusacademytrust.org.  Despite the fact that it's going to be a very strange 'holiday' staff are missing our work and the children and their families.  We are so looking forward to seeing you all again but in the meantime we must all stay safe, despite the lovely weather.  This has been a time of adaption for all of us and we are acutely aware of the pressures that our families feel under.  I was listening on LBC to a very emotional account of how a parent felt guilty at home trying to juggle all the different things that they were being asked to do – in her case 'work from home' with three boys under six.  We mustn't be too hard on ourselves or imagine that we can maintain our normal standards in all things.  We must do what is achievable and consider our own mental health as we seem to be many weeks away from any resolution to this crisis.  We should all pace ourselves and reflect on new ways of doing things.  The WHO offer some good advice on healthy parenting here.
From the Trust's point of view I am proud of all we have achieved in the time since we broke up two short weeks ago on the 20th March.  We have:
Provided over 1500 hot meals to our families who are able to collect them each day and sent a daily delivery to the homeless now being accommodated at the Wellington Hostel in Landsdown Road.  In the first few days even finding food supplies to cook with was a challenge;
Established and staffed a safe critical worker provision despite a shortage of staff and no PPE in the first days;
Established school blogs for each class in Years 3-6 so that they can keep in contact with staff;
Made hundreds of phone calls to check that our vulnerable families are safe.  Also checked that all our staff are well and have help if they need it;
Sourced and delivered food parcels to over 50 families;
Provided training and established 'how to' guides for staff to carry out various duties online, some of who are very nervous about this kind of work;
Posted 54 news stories since the 23rd March with over 21 new videos as we seek to provide some semblance of our normal curriculum;
Posted a daily blog update here from senior staff.
However, we know that in our rush to move to a new way of working, we have not got everything right.  We are aware that the way that work is being presented through news stories can be overwhelming as many extra stories are added each day,  That is why, from the day we 'return' on Monday 20th April, we will be organising things in a much more structured way with each day's expectations laid out for each year group.  We will do this via our newly established year group pages with three 45 minute 'lessons' each day provided and extra activities for those who want them  This amount of work is around half of what we would manage in school and is what is considered reasonable in the light of families juggling priorities like the LBC listener mentioned above.  In addition to this children can continue with any reading that they have at home and any of the online activities that they are familiar with from our online learning page.  KS1 children (Infants) should always go on 'Bug Club' and KS2 (Junior) children on 'Mathletics' daily.  In the light of the dangers associated with the apps 'Houseparty' and 'Zoom' we will not being doing any live broadcasts via these platforms but we are investigating a more secure methodology.  In the meantime we have provided a holiday project for each of our year groups which we hope the children enjoy.  Our website is getting many thousands of hits per week and we are in uncharted territory but we appreciate all the supportive messages we have received and are determined to do more when we 'return'.  Best wishes to you and your families and please, please stay safe.
Jolyon Roberts
School Day #9 – Thursday 2nd April 2020
This is Mrs. Russell from Whitehorse Infants saying hello to everyone.  I hope you are all well and safe? This is the first time I have written a blog and uploaded it to the website.  Luckily, when I was stuck, I did what we remind the children to do, ask a friend.  Thank you Mrs. Roberts for your help.
Hot lunches at WHM went well today with Morad's sausage, mash, peas and gravy washed down with chocolate cake.  Beef chilli or a veggie alternative is on the menu tomorrow.  Any leftover food is being collected to provide meals for the homeless in Croydon.
Miss King, from Beulah, has a daily 20 minute interactive phonics session (in the news section on our website), which is really useful watching for anyone who wants to learn about phonics.  You will be an expert in all the correct terminology before you know it!
Mrs Sullivan, from WHINF, has set a riddle challenge, which you can do at home with your families (in the news section on our website).
In addition to Ms. Achenbach's recommendation yesterday for 11 o'clock storytime with David Walliams, if your child enjoys reading books by Oliver Jeffers, you can listen to him reading his books aloud on his website www.oliverjeffers.com.  I know he is a firm favourite of children at WHINF.
Finally, if your child likes animals, then Chester Zoo are doing a virtual zoo day- gates open at 10am every day. Go to www.chesterzoo.org.  I really like red pandas, so enjoyed watching them have their breakfast today and found out many interesting facts about them.  So cute!
We look forward to seeing more of your child's home learning photos, which you can send to homelearning@pegasusacademytrust.org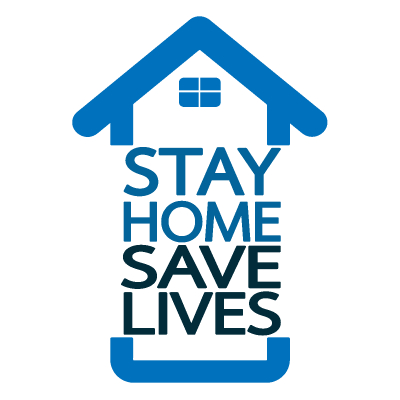 Sharon Russell
School day #8- Wednesday 1st April 2020
Well it's my day to update the shutdown blog and I know that this is a time for learning new things, but I am frankly a little terrified that I am going to break or damage it in some way.  I guess that this is how a fair number of parents are feeling about home schooling their little ones at the moment too!  I hope that the many links on the website to home learning resources are helping with this.  The website is receiving more hits than ever before, so I'm happy that we have this way of keeping in touch and that it is proving useful. Please remember that home schooling is a much more intense experience, so the 'school' learning day will be shorter and interspersed with 'life' learning of your choosing. And rest.  Plenty of rest.  There is some good advice here from the WHO (World Health Organisation) about healthy parenting and wellbeing in what are obviously unusual times: https://www.who.int/emergencies/diseases/novel-coronavirus-2019/advice-for-public/healthy-parenting In addition to this, we all know that Joe Wicks has become the nation's PE teacher, but many other celebrities are sharing web learning content. How does 11 o'clock story time with David Walliams sound? https://www.worldofdavidwalliams.com/elevenses-catch-up/ And the scouts organisation have a range of indoor activities available here: https://www.scouts.org.uk/the-great-indoors/ I hope that this all helps you with keeping them busy. Finally, don't miss Miss Tye's lovely story about rainbows: https://www.pegasusacademytrust.org/news/events/rainbows-a-ray-of-light-at-the-end-of-the-tunnel  Don't tell her, but I've stolen a couple of her pictures to add on here.  Hopefully we will get some more rainbows to share from across all the Trust schools sent to our dedicated 'show us what your child is learning at home' email address: homelearning@pegasusacademytrust.org
---
---
Nina Achenbach
School day #7- Tuesday 31st March 2020
Alongside our ongoing provision of hot lunches from Whitehorse Manor Junior School, the efforts to ensure that all our families are being supported during these unusual times took another step forward today as willing staff from across the Trust gathered to put together care packages for some of our children.  As well as food, the parcels contained some toys and activities to keep children busy at home.  All of this was donated from various sources and we are grateful to everyone who contributed.  The staff have been out and about delivering to families as far afield as New Addington.  It was lovely to touch base and see some of the faces that we've missed seeing every day at school.
Elsewhere, some staff have been busy with classroom blogs and it's been really encouraging to get some messages back from the children hearing what they've been up to. Today, I even managed to solve Mrs Marsh's Maths Challenge for Planets Class. https://www.pegasusacademytrust.org/blogs
I haven't posted my answer yet so there's still time to have a look and beat me to it.  It seems that everyone is keeping up with some school work and not seeing this as an extended holiday so well done. As well as keeping up with Mathletics and doing some reading every day, there are lots of ideas on the website via the online learning link.  For those of you of a musical persuasion, Mr Spoerer has been busy setting preparing lots of online learning and hopefully, as of tomorrow, you can join him for some music tuition.  Watch out for updates.
At the moment, it can be hard to find all of the food that we are used to but this can be an excellent opportunity to help children learn a little bit more about where our food comes from.  If you have some flour at home and can manage to get hold of some yeast, why not have a go at baking some bread?  It's pretty simple, children love getting involved and it solves the issue of what to serve for lunch in the absence of school dinners. Also, there's the curious science of why bread rises as it proves to discuss (for more details, see here https://www.funkidslive.com/learn/the-grain-chain/the-science-of-baking/# ) and then there are the delicious results to enjoy.  There are loads of recipes out there but here's a starting point https://rainydaymum.co.uk/easy-bread-dough-cooking-with-kids/.  It's not that difficult.  I even managed to make some myself at home!
For those of you keeping in touch on social media, our website has some useful information about the Houseparty app which is proving very popular at this time.  Have a look here to make sure you are staying safe online
On a more serious note, just to reiterate the government's advice about staying home and staying safe.  Now is the time that everyone must do their bit to support the NHS.  We are entering a crucial period and the less social interaction there is now, the more lives will be saved.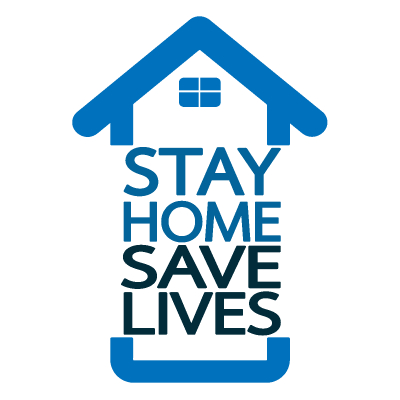 Paul Robins
School day #6 – Monday 30th March 2020
More home learning photos – all boys today but next time will do an all girls one!  MORE BLOGS ALSO UPDATED HERE.
Freddie in gold class (Cypress) has been busy painting his rainbow to cheer others up.

Harry from red class with his 'Supertato'.
See more info here

Neelan from Ash Class with his articulated Spinosaurus.
White Rose Maths are a group of mathematicians who produce resources that many schools have relied on for years.  Now they have produced sets of maths lessons that every child in Year groups REC – Year 8 can link to from their own computer.  We very much recommend that families have a look at these.  Don't forget too that if you are struggling with the methodology for any calculation you can check out the Pegasus style of how to do calculations on our own pages here.  These pages were completed long before the current COVID-19 crisis but will always be handy.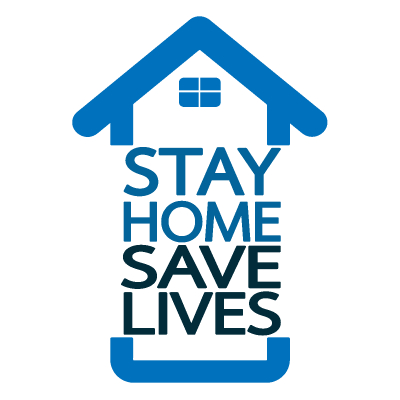 Jolyon Roberts
School days #4 & 5 – 26th and 27th March 2020
The distribution of hot food continues to grow at Whitehorse Manor with the number of meals distributed increasing each day. We are working with Croydon Council to send any food that is left over to the homeless each day.  We have been been collating food parcels and resource packs for our most vulnerable families with help from parents from around the Trust.  We are very aware at this time we are at the centre of our community and we will do all we can to help anyone from our community in need.  If you want help, food or just a listening ear please e-mail help@pegasusacademytrust.org and we will do all we can to assist.  Similarly if you can OFFER help – particularly food for parcels then please contact us via the same route.  Pegasus Community help – a joint school/parent initiative.
More home learning pictures here to keep you in touch with one another and you give you ideas:
| | | |
| --- | --- | --- |
| Mac engaging in some creative play with his animals | Getting ready to join Joe Wicks – 9AM every morning | Baking in Efe and Mete's house. |
To support you with home learning we have put up an number of new ideas on the last two days of the week.  Miss Naughton (Whitehorse Juniors Year 6 teacher) has done a series of videos for Year 6 children to continue with the rest of the studies they need to complete for this term.  A great set of videos. ? For younger children still practising their phonics MIss King has continued her series of phonics videos – concentrating on the sound 'ir'.  In Year 1 and 2 if children are keen writers they can enter a young writers competition – details are here.  Year 4 children would have been studying the book 'Varjak Paw' this term and Mr. Stephenson has put some tips and activities, as well as a video, on our website.  We are keeping an eye on which children are doing their Mathletics regularly – so all KS2 children (Years 3-6) should be doing this.  Finally if you fancy a singalong (KS1) Mr. Smith from Beulah has a little singalong for you.
We are progressing well at setting up our blogs for those on Years 4-6. Some are on our new Blogs page and we will add to this as we get the URLs from the teachers.
Finally just to say that we very much hope you are all well and staying in touch with friends from schools through social media.  The absolute key thing for everyone now is to STAY INSIDE for as long as you can.  We want you all back to school fit and well, including parents and grandparents, when we return and the next two weeks are crucial.
School day #3 – 25th March 2020
Home learning continues apace and here are some examples of home learning activities undertaken by pupils from around the Trust:
| | | |
| --- | --- | --- |
| Ayaana from Reception with Mr Potato who she had just spent some time writing about ? | Phoebe from little Cypress making her rainbows |  Zahira loves to do her bug club each day |
Staff have also been sending in photos of themselves working from home (or trying to) and it's good to see them – although we weren't checking up on them, honest.  We know our staff are grafters.
| | | |
| --- | --- | --- |
| Ms. Whorms from Cypress Lower making sure all her children's books are immaculate | Mrs. Ridge, The Trust's CFO, making sure that our suppliers and staff get paid properly | What's the internet for if it's not for cat pictures?  Ms. Binks' cat Pickles making sure she can't assess her English books |
In other news the Year 4, 5 and 6 teams are making sure that their children can keep in touch with each other by launching class blogs with a (moderated) comments sections.  We hope to release links to these shortly.  There is news on Year 1 science activities, another chapter of Wolf Brother for Year 6, some Rainbow news from Little Cypress and a list of websites for Reception home learning.  Hot lunches at WHM went well today (96 lunches served to PAT children) and we will be doing chicken and roast potatoes tomorrow for those who qualify 12:00-1:30.  Members of the Academy Council at Cypress are compiling a list of common questions and answers about the shutdown and they will be published here so please do check up regularly.
School day #2 – 24th March 2020
As the Prime Minister announced new stricter measures about staying inside we're all getting used to learning being organised in a very different way.
We also launched our meals service at WHM today.  Eligible families have been texted about this and we began today with a sandwich takeaway service (cheese, tuna or egg) which about 40 people took advantage of.  We apologise for Mr. Roberts mask and gloves but he did have a name label on so that people could tell who he was.  Physical distancing of 2m applies to food collection at WHM but we are well set up for that.
We have room for many, many more though so if you'd like to join us on Wednesday for takeaway Pasta Bolognese (with a veggie option) then please either just turn up 12-1:30pm at Whitehorse Manor or get in contact with your school via e-mail to ask more. We would like to pay tribute here to our catering partner Harrison Catering who have been magnificent during the shutdown.  A special mention to Morad, Dan and Shelley from Harrison Catering here – they deserve it.  You find out who your friends are in a crisis.
School day #1 – 23rd March 2020
All Pegasus schools entered the first day of the shutdown.  Boilers and central heating were switched off in a number of sites and staff began the process of setting work from home.  The Pegasus suggested timetable was launched and fitness coach Joe Wickes became the biggest sensation of the first day of the lockdown as over 800,000 viewers joined him on his YouTube Channel for his initial daily workout, encouraging children to keep active even if they're inside.  Pegasus children began their first day working from home and parents all over the country got a very quick training course on what it's like to be a teacher!  Here Zoe and Amber from Cypress set to work although their mum assures us that the calmness shown here didn't last for long!
As Year 6 were halfway through the book 'Wolf Brother' when we had to shut our schools Mr Francis encouraged them to continue reading from home with his own reading of Chapter 14.  Amazon launches 'Audible stories' – free audiobooks for small children and teens for the duration of the coronavirus crisis.
Mr. Roberts