Varjak Paw
by S.F. Said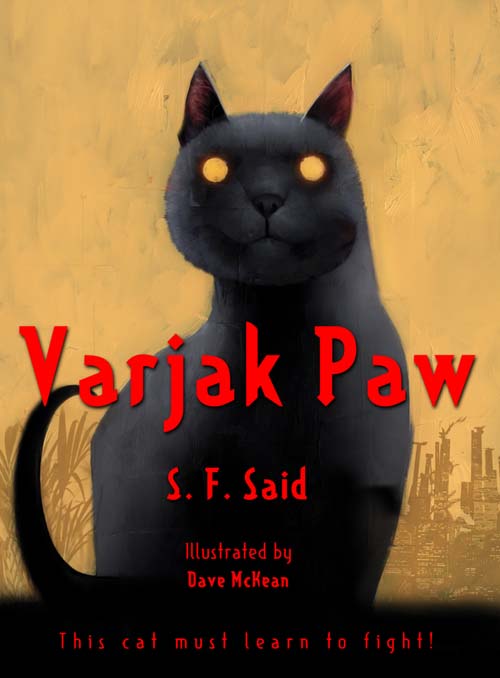 About the Book
'There are some Seven Skills in the way of Jalal,' whispered the Elder Paw.  'We know only three of them.  Their names are these.  Slow-Time.  Moving-Circles.  Shadow-Walking.'
Varjak Paw is a Mesopattamian Blue kitten.  He lives high up in an old house on a hill.  He's never left home, but then his grandfather tells him about the Way – a secret martial art for cats.
Now Varjak must use the Way to survive in a city full of dangerous dogs, cat gangs and, strangest of all, the mysterious vanishings.
Year 4, this is the book that we would now be reading together.  And we still can!  Each chapter, read by a different Y4 teacher and posted separately, will be available for you to read.
Ideas for activities
You could begin a writing journal, similar to those created for 'Fox'.  You could write letters to characters, a diary for Varjak, even make your own illustrations/comic strip.
…and of course, on J2Bloggy, you could post your thoughts and questions.
'Now, choose a comfortable spot, sit back and relax, and enjoy chapter 1 of Varjak Paw…'  
'Who are these human intruders and their intimidating sleek, black cats?  What are they doing in the Contessa's room and why are the Paw family not allowed in? 
…and why is Varjak's brother so mean to him anyway?'
The answers to these questions and more are here for you in chapter 2 of Varjak Paw, read to you today by Mrs. Clarke.
'Now, choose a comfortable spot, sit back and relax, and enjoy chapter 2 of Varjak Paw…'