This week, Year 6 classes across the Trust have been integrating their Literacy, Reading, Science and Black History to make the most of their learning.
In Literacy, after studying biographies of Stormzy and Eni Aluko and in-keeping with this year's theme of Black British figures, the children researched a prominent black palaeontologist, Dr Lisa White.  We focused on using cohesive devices, formal language and all the other features of biographies which were present in the examples.
We hope that you enjoy these examples and the ones at the bottom of the page: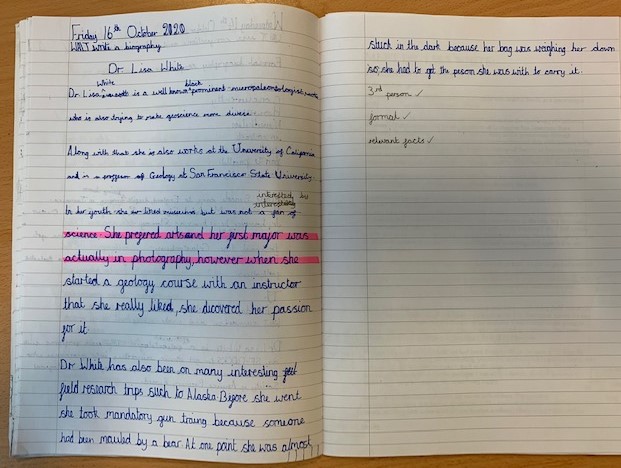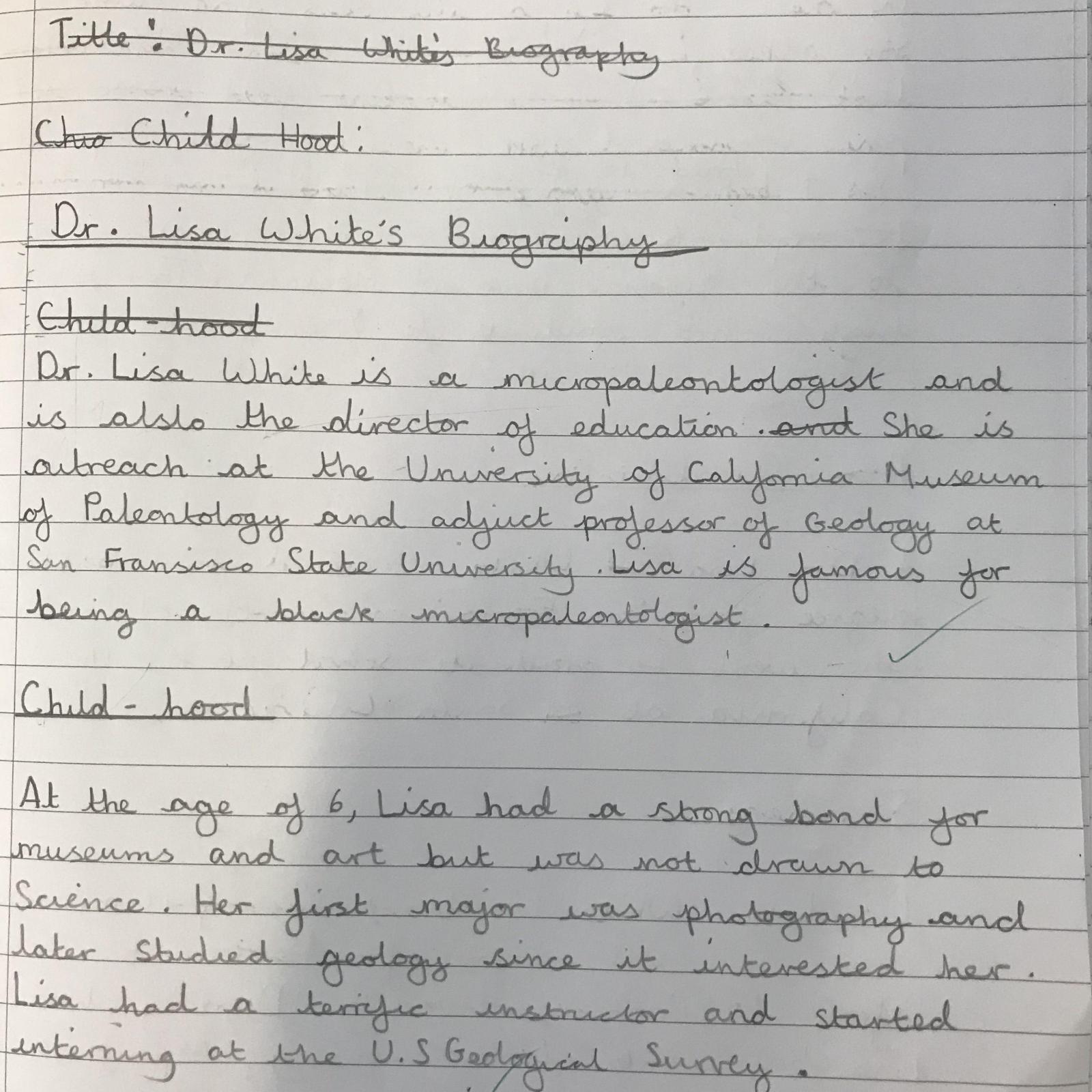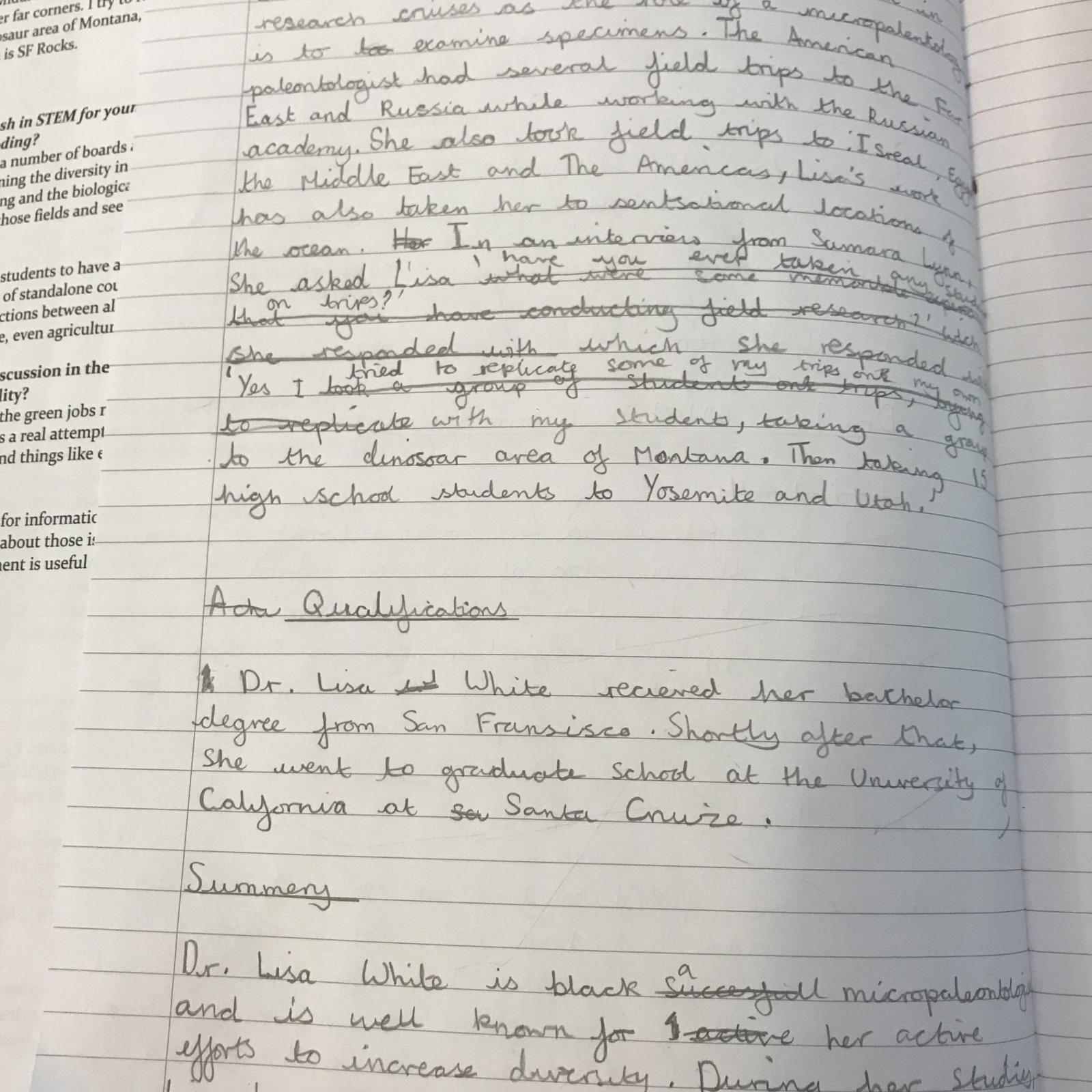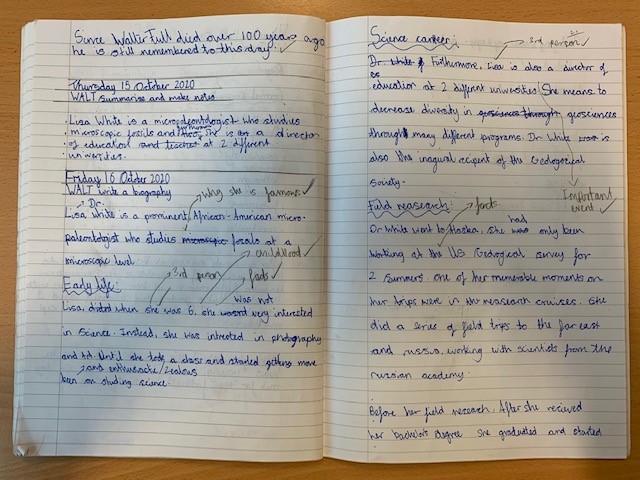 In reading, we continued our study of fossils and evolution by looking at the text 'The Fossil Girl' by Catherine Brighton, which retells the life of Mary Anning (an English fossil collector, dealer, and palaeontologist who became known around the world for finds she made in Jurassic marine fossil beds in the cliffs along the English Channel at Lyme Regis in the county of Dorset in Southwest England) in the form of a comic strip.
Year 6 then went on to study fossils in Science with a focus on understanding how fossil records show the evolutionary process.  We used clay to make our own fossils and some children even made 2 fossils which showed the evolution of an animal.