We are getting more and more staff trained on Google Meets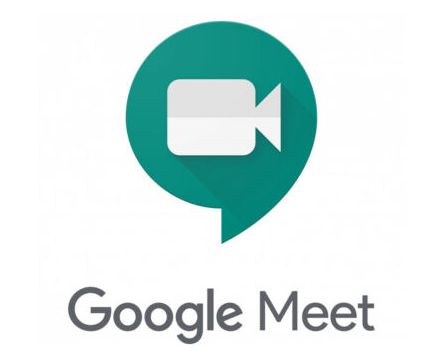 and last Wednesday 10th June we had some notably large meetings with 74 children attending the EYFS meeting hosted by Mrs. Chapman from CYP Lower and over 100 children attending the Year 6 meeting hosted by Mrs. O'Connor from Whitehorse Manor Juniors.  This week we will have a session for every year group on Wednesday 17th June and also a growing number of individual Class Meets for some classes.
As of today, Monday 15th June, we have 28 meets on offer this week and more teachers are joining all the time.  To see
what is on offer please visit https://www.pegasusacademytrust.org/google-meets.  To get into any of these Google Meets;
On a PC you need to open a browser, preferably Chrome, and log in  following these instructions. Once you have done this once the browser will save your details for future meets.
On an Iphone or an IPad you need to download the Google Meet App from the App store.  Then you MUST log in using your LGfL login – a meeting code will not work;
On an android device you need to download the Google Meet App from Google Play.  Then you MUST log in using your LGfL login – a meeting code will not work;
✨✨ You just need the details of your child's LGfL login which are in the front of children's reading diaries and then add the suffix @gsuite.pegasusacademytrust.org.  So, for instance jbloggs7.306@gsuite.pegasusacademytrust.org ✨✨
If you have tried everything and cannot get in please e-mail getonline@pegasusacademytrust.org.  Please do not leave this until the last moment.  For your child's own safety please note the following:
Children should wear appropriate clothing for any group conferencing session (for example clothing suitable for a working environment);
The video conferencing device should not be set up in a bedroom;
Parents should be able to overhear the conversations taking place. We ask that parents allow the conversation to be led by the children, rather than parents having involvement either with other children or the teacher;
An appropriate background will be used, in a fixed location (i.e. the device will not be moved around).
All those in the household should be mindful that they might be heard or seen in the background of the home. Children will be in a space where they are unlikely to be disturbed;
No recordings, photographs, screenshots/screengrabs or stored footage will be made of any kind of teachers or other pupils;
Children will abide by the usual expectations of school behaviour;
Children will follow the teacher's instructions at all times and will be respectful to each other, waiting their turn if necessary.
Hope to see you at a Google Meet this week.