Children at the Junior site have been learning about World War I poetry, and have been developing their own skills in poetry by writing poems to commemorate those who have lost their lives in war.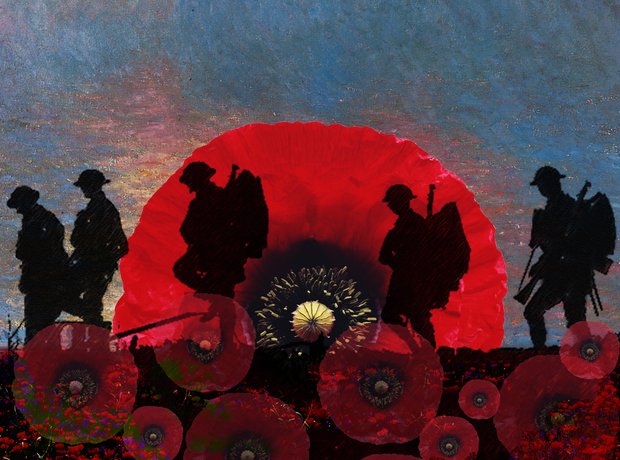 Death in Flanders Field
by Jude (Sycamore)
I am riding on horseback
Towards death,
A rifle goes off,
I take my last breath.
Am falling and falling
To the ground,
I hit the earth,
There's not a sound.
My eyes are clouded with darkness,
My life is at an end.
I am going to miss them so,
My friends and I.
The last sun
Sets in the blood-red sky,
Farewell World,
I am about to die.
Here I lie
In Flanders Field,
My body is protected,
The Lord is my only shield.
Poppies
by Leo (Oak)
Above the trenches that lie below,
all the poppies still gracefully blow,
to remind both friend and foe.
We are all one;
together we are stronger than any gun.
To those who fought and died,
today we give all our pride.