Good morning everyone and we hope you are all safe and well, or at the very least 'alert'?
Whenever there are improvements, changes or things to report back that impact on all schools in the Trust on I am trying to share them with everyone here and there seems to be enough to report on about once a week at present.  I hope you find it useful?  Here is this week's list:
E-mail, blogs and phone calls.  The old homelearning e-mail address was closed on Wednesday and the new year group specific e-mails are seeing lots of use.  These e-mail addresses are for children and families to share their work and we can see from the photos on the year group planning pages that were updated yesterday that there has been an excellent response.  Year 5 had so many that they had to collage them in order to include as many as they could.   Blogs for KS2 children are now being heavily used and by the end of the week teachers will have called, or attempted to call, all our children.  We need to be in touch with all our families to see how they're getting on and to see if we can help with online learning.  Please do be aware that when 'No caller ID' comes up on your phone it may well be your child's teacher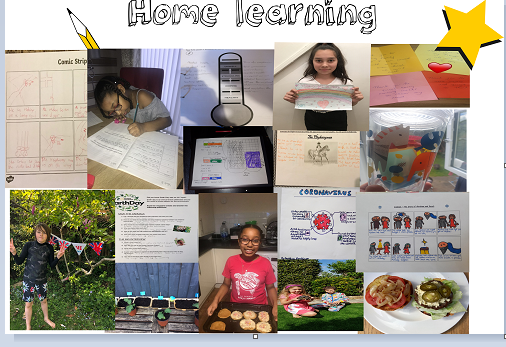 Translation into community languages.  From today we have introduced a 'Google translate' function on our website.  If you scroll to the bottom of the page you will see a number of flags in the footer of the page.  If you click on one of these, or the drop down list, you will be able to see the whole website translated into the chosen language.  Of course, it's a bit 'clunky' as it's driven by Google translate, so not for the purists, but it will help those who have English as a second language to access the website, and especially the year group pages, more easily.  Please note though that when you change it that change will 'stick' and that you'll need to use the same procedure to change it back to English.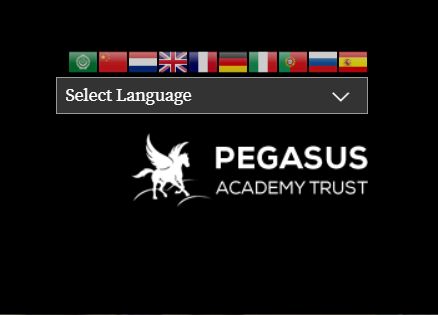 Online learning.  Every week we have made improvements and changes to our online learning in order to try to keep it fresh for children and the parents who support them.  We have introduced video, at a glance timetables and photo celebrations of online learning and the feedback from families has been very positive. Trying to strike the balance between what we would normally do in school and what is manageable at home has been a learning process but we think we're getting there.  The senior leaders of the Trust are very proud of how our year group staff have responded to this crisis and the amount of original content on our site is something to behold.  Last week for instance we had 31 original videos made by staff in the Trust and that is in addition to the music teacher's dedicated YouTube channel.  This week we are extending our use of narrated PowerPoints to guide children through the kind of materials we would use in school and we hope you find them useful.  We have also included as a trial this week our first use of the 'Kahoot' quizzing platform and if you want to see what this looks like, and you think you know all about rivers, you can have a go by clicking here and entering your initials.  If you have a Geography or Geology degree or Masters (and there will be someone, somewhere in the Trust who this applies to!) please leave this one for the less qualified!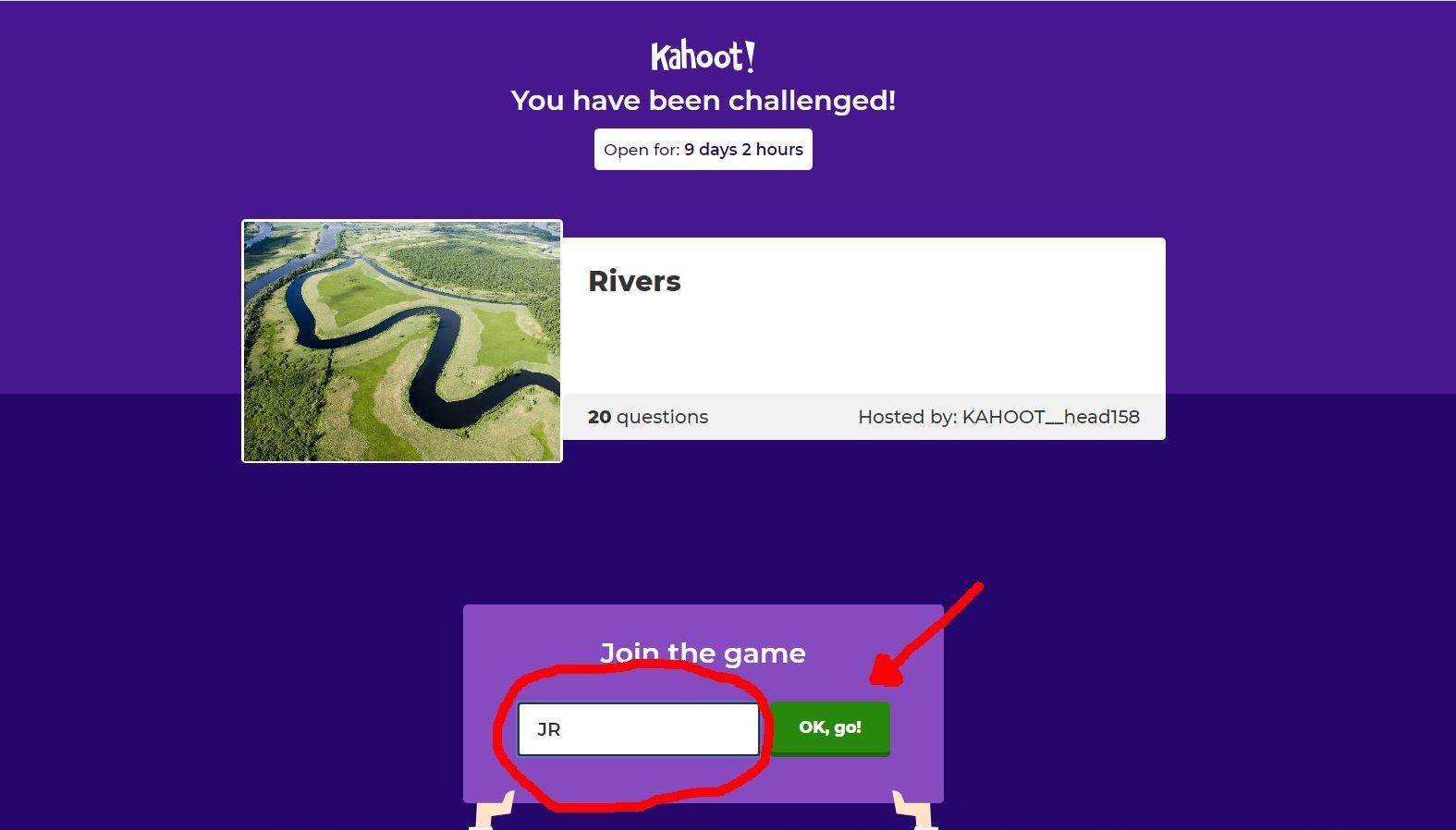 Community IT.  With help from Cypress PTA, who very generously provided some funding for 4G 'dongles', we were able to get 30 laptops, that are usually used in our schools, out for children to use at home last week.  These computers were allocated to those without any IT at all (not even a mobile) and were identified through the conversations that teachers have had with children.  My personal thanks go to Mr. Chitty for all his help with this.
Fun stuff and competitions.  I think we have made a good job of providing fun stuff to sit alongside our online learning and there is lots to comment on this week.  The Times Tables Rock stars competition was won by our biggest school, Whitehorse Juniors and congratulations to them.  The children there put the hours in and must enjoy the victory ?  However, a special mention must be given to Ecclesbourne Primary School (EPS) who scored more points per person than any other school, and especially to ?James? in Year 6 at EPS who was the individual champion.  The full story by our maths lead Mr. Winborn can be read here.  Also for your amusement, education and not least so that the children can remember what the teachers look like we have posted some great quizzes this week:
With best wishes to you all and please stay safe
Jolyon Roberts